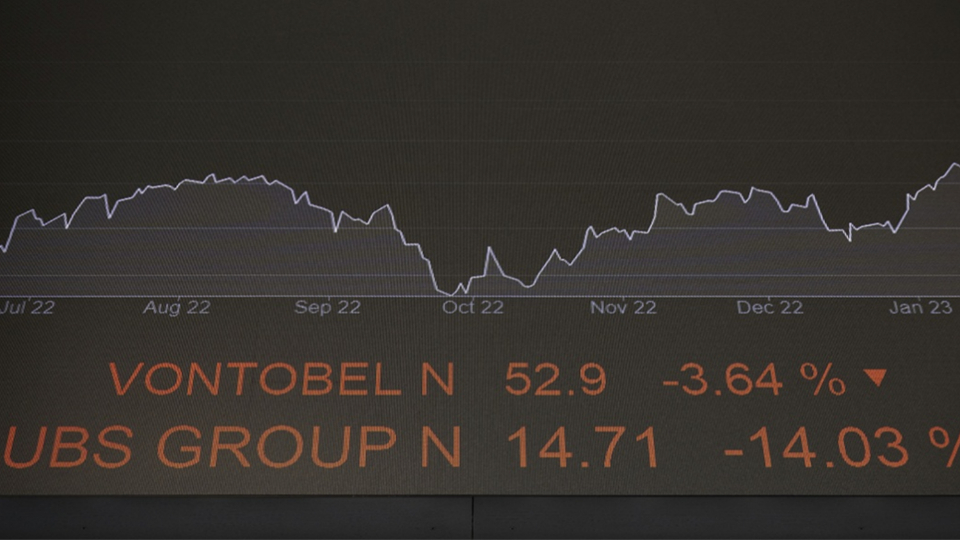 Thousands of jobs look set to go as the Swiss government backed the bailout of troubled Credit Suisse by giant UBS on Sunday amid fears of a global banking crisis.
Global stock markets plummeted Monday after it was announced that UBS would be taking over Credit Suisse. On the news of the takeover, Hong Kong's main index slid 2.7%. London, Frankfurt, and Paris all opened down by more than 1%. Shanghai, Tokyo, and Sydney all nosedived.
Oil prices also plunged by more than $2 per barrel.
Credit Suisse's shares collapsed by 63%, while UBS saw its share value sink by 14%.
UBS agreed to take over the ailing Credit Suisse for $3.25 billion on Sunday after a weekend of frantic talks amid fears of a collapsing Swiss banking system. The shock follows the collapse of two major U.S. banks, Silicon Valley and Signature.
The Swiss National Bank has agreed to back the deal to the tune of $100 billion in financial guarantees while the government has also provided a default guarantee to halt the collapse of UBS.
But according to a leaked internal memo that emerged today, senior bankers are still set to receive their bonuses.
The bailout will not ease the fears of the vast majority of UBS's 74,000 workers worldwide. Even before news of the takeover, Credit Suisse was in the process of cutting 9,000 jobs.
UBS chairman Colm Kelleher said that it was "too early" to make a judgment on whether there would be job cuts.
But he said the deal "represents enormous opportunities" for his bank to "downsize" Credit Suisse to align it with what he described as the more "conservative culture" of UBS.
Morning Star
We hope you appreciated this article. Before you go, please support great working-class and pro-people journalism by donating to People's World.

We are not neutral. Our mission is to be a voice for truth, democracy, the environment, and socialism. We believe in people before profits. So, we take sides. Yours!

We are part of the pro-democracy media contesting the vast right-wing media propaganda ecosystem brainwashing tens of millions and putting democracy at risk.

Our journalism is free of corporate influence and paywalls because we are totally reader supported. At People's World, we believe news and information should be free and accessible to all.

But we need your help. It takes money—a lot of it—to produce and cover unique stories you see in our pages. Only you, our readers and supporters, make this possible. If you enjoy reading People's World and the stories we bring you, support our work by donating or becoming a monthly sustainer today.