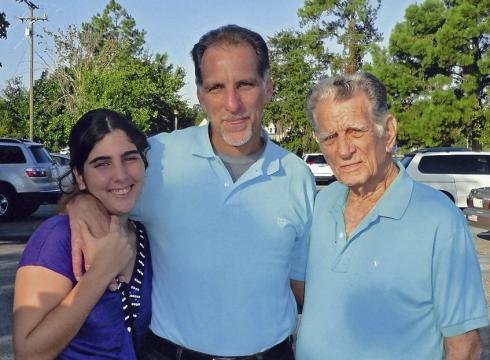 Denial of the right of a spouse to visit an incarcerated person is a violation of human rights, said United Nations High Commissioner for Human Rights Navenethem Pillay. Human rights organizations have been highly critical of the conditions of incarceration of five Cubans serving time in U.S. prisons as a result of their activities monitoring anti-Cuba terrorist groups in Miami.
In a meeting in Geneva with the wives of two of the five, Pillay expressed her intention to do whatever is possible to find a solution to the case, reported the Cuban Permanent Mission there.
Adriana Perez, wife of Gerardo Hernandez, and Olga Salanueva, wife of Rene Gonzalez, requested Pillay's intervention on human rights grounds to be able to visit their husbands whom they have not seen in over a decade. The U.S. State Department has repeatedly refused to grant the Cuban women entry visas.
Hernandez is serving a life sentence in a California maximum-security prison and Gonzalez is barred from returning to Cuba while serving probation in Florida after a 12-year term.
By refusing to issue the wives visas, the State Department is in effect denying the women the right to see their husbands. Pillay acknowledged the visa denial as a violation of human rights, constituting an additional punishment.
It's not surprising that Perez and Salanueva found a sympathetic audience in Pillay. A South African of Tamil descent, Pillay has her own history in defense of human rights. In 1973, despite being barred as a non-white from entering any South African courtroom, she won the right for political prisoners on Robben Island, including Nelson Mandela, to have access to attorneys. She had attended law school at Harvard, supported by donations from the local Indian community where she grew up, the daughter of a bus driver. In 1995, when Mandela appointed the Harvard-educated Pillay to the country's High Court, she entered a South African courtroom for the first time. Pillay also spent time running a shelter for victims of domestic violence.
Support for Commissioner Pillay's position can be sent to her by fax or mail:
High Commissioner of Human Rights Navanetham Pillay
United Nations Office of Geneva
8-14 Avenue de la Paix
1211 Geneva 10, Switzerland
Fax: +41 22 917 9011
Photo: In this undated photo, Rene Gonzalez, center, stands with his daughter and an unidentified man. (PW file)