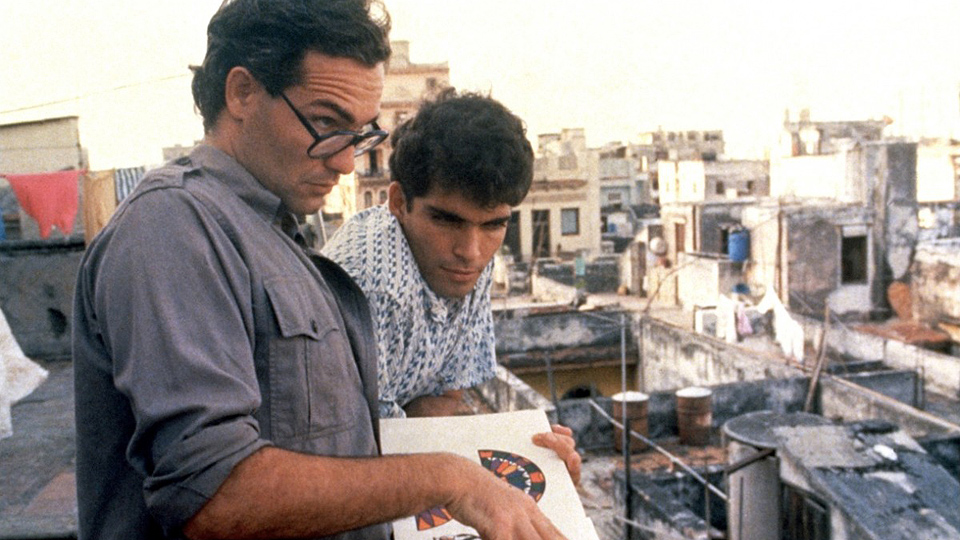 LOS ANGELES—Marx@200: The Marxist Movie Series, continues July 26th with a screening of one of socialist Cuba's most popular films, co-director Tomás Gutiérrez Alea's international award-winning Strawberry and Chocolate. This 1993 film, which premiered in Havana and soon took the world by storm, is now celebrating its 25th anniversary.
July 26th is the day Cubans observe their National Revolution Day—el 26 de julio—so the film series and the L.A. Workers Center have scheduled this historic work to add to the celebration.
The Cuban filmmaker was the writer and director of 1968's Memories of Underdevelopment, which helped to put Cuban films on the global map. While a strong supporter of Cuba's revolutionary process, Gutiérrez Alea has never shrunk back from exploring the problems, nuances and ambiguities of political commitment.
The 1993 timing of Strawberry and Chocolate is significant. It was not long after Cuba's "Special Period" began, a time of belt-tightening after the country's principal allies in the world socialist bloc had fallen, when Cuba started re-evaluating many of its policies. For one thing, the ban on public religious affiliation on the part of Communist Party members was lifted—and the Pope was invited to visit Cuba.
Cuba's formerly discriminatory view of gay people underwent re-examination as well. As a sensitive comedy-drama, Strawberry and Chocolate explores gay issues at a time when Cuba's citizens were being asked to become less judgmental and more tolerant toward each other. It became a powerful appeal to relax rigid dogmatic thinking that no longer served to unite the country in their dedication to the Revolution. The trailer can be viewed here.
Directed by Tomás Gutiérrez Alea and Juan Carlos Tabío, the film is based on the short story "The Wolf, The Forest and the New Man" (El Lobo, el bosque y el hombre nuevo) written by Senel Paz in 1990. Senel Paz also wrote the screenplay for the film, whose lead actors include Jorge Perugorría, Vladimir Cruz, Mirta Ibarra, and Francisco Gattorno.
Marx@200 commemorates the bicentennial of Karl Marx's birth in 1818 by screening films by and/or about Marxists. For the complete schedule see here. For info contact: 200MarxMMS@gmail.com.
The movies in this multi-cultural cinema series will be introduced by film historian/critic Ed Rampell, who co-presented "Ten Films That Shook the World: A Cinematic Centennial Celebration of the Russian Revolution" in 2017 at the L.A. Workers Center, which is co-presenting the Marxist Movie Series with Rampell. He wrote and co-organized the 70th Anniversary Hollywood Blacklist Commemoration at the Writers Guild Theatre in Beverly Hills in October 2017. He is the author of Progressive Hollywood, A People's Film History of the United States and co-author of three other movie history books, including The Hawaii Movie and Television Book.
Strawberry and Chocolate will be shown on Thurs., July 26, at the L.A. Workers Center, 1251 S. St. Andrews Pl., Los Angeles 90019. Light refreshments are served. Donations requested. Doors open 7:00 pm, program starts by 7:30 pm.