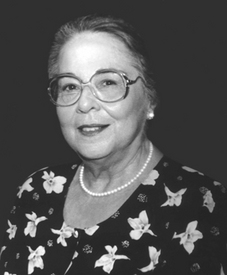 Vilma Espín Guillois, a legendary heroine of the Cuban Revolution, died June 18 in Havana. She was 77.
A student activist in the struggle against the Batista dictatorship, Espín later emerged as a courageous guerilla fighter in the successful drive led by Fidel Castro to topple the corrupt, gangster-infested U.S.-backed regime.
Shortly after the revolution, in 1960, Espín help found the Federation of Cuban Women. She served as the group's president until the time of her death. She was a member of the Communist Party's central committee since 1965, and was married to acting President Raul Castro.
Cuban leaders memorialized her on June 19 as remembrance gatherings took place throughout the island. Fidel Castro, in a special tribute, noted her ceaseless devotion to the cause of women's equality. Three days later, family and co-workers interred her remains at a commemorative site near Santiago de Cuba for fallen veterans in the anti-Batista struggle.
Espín's death sparked a flood of worldwide condolences. For Angel Guerra, writing in La Jornada, "her identification with [ideas] about women's emancipation and the dedication and creativity with which she applied them constitute a memorable page in the history of the international revolutionary movement."
Co-workers said Espín worked hard to promote the interests of those who she conceived as the revolution's primary beneficiaries — Cuba's women and children.
The Federation of Cuban Women, with 3.5 million members, assesses the needs of, advocates for, and acts in the interests of women and children, especially in areas of health care, educational access, family support, women's equality, sexual awareness and tolerance, and domestic violence. Espín headed national commissions in most of these areas in the course of her work.
She pioneered nationwide programs for teens, single mothers, and sex workers, whose numbers grew during the extremely difficult years after the demise of the Soviet Union, which had been Cuba's primary trading partner, in the early 1990s.
An enthusiast for early childhood education, Espín led the fight in Cuba for day care centers and nurseries.
In 1972, Espín established the National Working Group on Sexual Education, which in 1989 became the now widely acclaimed National Center for Sexual Education headed by her daughter, Mariela Castro Espín. In 1979 she founded a commission to study the needs of transgender people. She was also instrumental in Cuba's decriminalization of homosexuality that same year.
Espín promoted academic teaching and scientific study on sexual issues.
Vilma Espín, a delegate to the Cuba's National Assembly, also belonged to the Council of State and, from 1980-1991, the Communist Party's political bureau. For decades, she served as Cuba's "first lady" at state occasions.
The daughter of a Bacardi rum company lawyer, she sheltered in their home survivors of the 1953 Moncada Barracks attack, which launched the Cuban Revolution. She was a gifted student. For a period of time, as a graduate student, she studied chemical engineering at MIT in the United States.
She conferred with Fidel Castro's revolutionaries in Mexico in 1955. The next year she joined Frank Pais to lead an insurrection in Santiago de Cuba aimed at distracting Batista's troops away from the insurgents, then fighting in the nearby mountains. Espín joined the Rebel Army in the field in June 1958.
In a communication June 19 to Cuban leaders, the Communist Party USA recalled Espín's contributions and revolutionary stature: "Vilma's work in favor of women, of the working class and of humanity transcends national boundaries. … In her own person, she showed with her actions that we cannot create a better future for humanity unless women are fully involved on the basis of complete equality."
atwhit @megalink.net