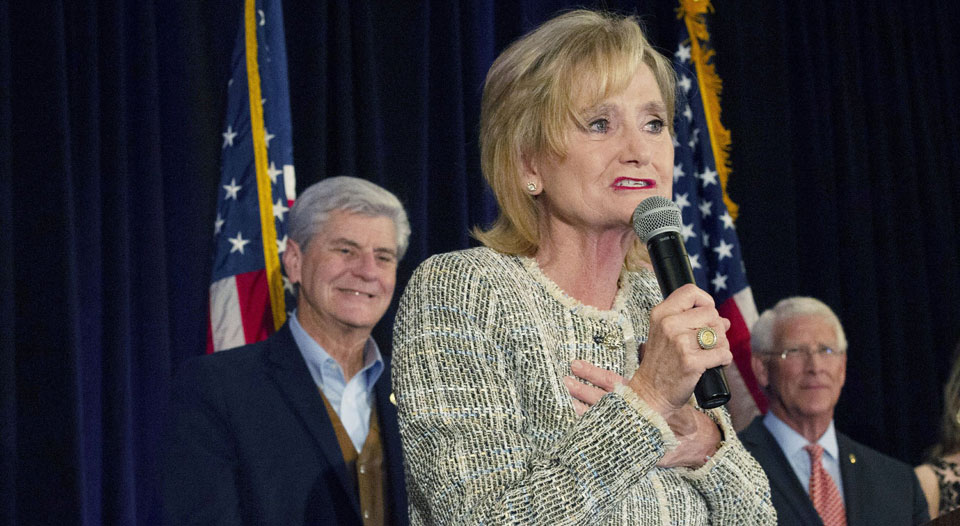 In politics as in sports, money reigns supreme. And, it should come as no surprise that those green bank notes or oversized checks change hands frequently between the two.
Over the weekend, Major League Baseball found itself entangled in controversy after it made a $5,000 donation, the maximum allowed under law, to Republican Mississippi senator Cindy Hyde-Smith.
The Nov. 23 donation is controversial because it comes shortly after Hyde-Smith was caught on video joking about being a spectator at a public hanging during a campaign rally.
"If he invited me to a public hanging, I'd be on the front row," Hyde-Smith said, after being showered with praise by cattle rancher Colin Hutchinson.
The comment drew hoots, hollers, and cheers from the crowd of supporters, and follows her previous racist antics: wearing a Confederate hat while holding a rifle for a posed photo and sponsoring a resolution praising confederate soldiers for "defending their homeland."
"Hyde-Smith's decision to joke about 'hanging,' when the history of African-Americans is marred by countless incidents of this barbarous act, is sick," said NAACP president Derrick Johnson in a statement Sunday. "Any politician seeking to serve as a national voice of the people of Mississippi should know better."
Her Democratic challenger Mike Espy, an African-American, pushed back on Hyde-Smith's comment calling it "absolutely reprehensible."
"We need leaders, not dividers, and her words show that she lacks the understanding and judgment to represent the people of our state," he said in a statement to the Washington Post.
Hyde-Smith delivered a non-apology regarding her statement and said it was just an "exaggerated expression of regard."
"In a comment on Nov. 2, I referred to accepting an invitation to a speaking engagement. In referencing the one who invited me, I used an exaggerated expression of regard, and any attempt to turn this into a negative connotation is ridiculous," she said.
The discovery of Major League Baseball's donation Saturday night led to an immediate backlash by fans and politicos.
By 8:30 am Sunday morning, MLB requested the donation be returned and released a statement: "The contribution was made in connection with an event that MLB lobbyists were asked to attend. MLB has requested that the contribution be returned."
Here's the thing though, MLB's lobbyists should have been—probably were—aware of Hyde-Smith's comments and they still chose to cut her a sizable check.
MLB's decision to ask for the money back comes as a face-saving, damage control measure, not to correct a moral wrongdoing.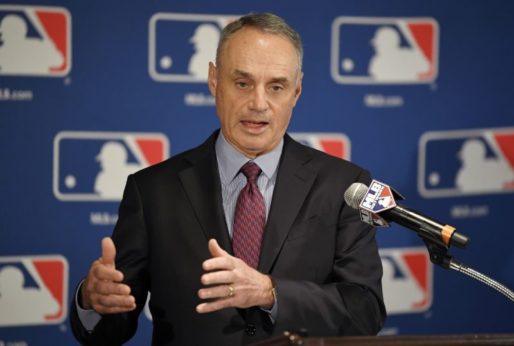 At least six other major companies including AT&T and Union Pacific have requested full refunds of their donations to Hyde-Smith. So far there have been no indications the campaign would return the requested contributions.
This latest controversy follows closely behind the recent allegations of racial discrimination within MLB and the Seattle Mariners ball club by Mariners' former director of high-performance Lorena Martin.
The Mississippi U.S. Senate special election runoff race to replace longtime Republican Sen. Thad Cochran will come to a dramatic end tomorrow Tuesday, Nov. 27.
Hyde-Smith and Espy advanced to the runoff election Nov. 27 because neither won 50 percent of the vote in the general election Nov. 6. Hyde-Smith won 41.2 percent, compared to Espy's 40.8 percent of the vote.
The state's political climate gives Hyde-Smith a slight edge, but with the recent controversy surrounding her, Epsy aims to upset the Republican status quo.
The key campaign strategy for Espy in the last 24-hour push will be boots on the ground and voter turnout.
Take a look back at the 2017 Alabama special election results where massive turnout among African American voters defeated Roy Moore. If an upset victory can happen in Alabama, there's no reason to think it couldn't happen in Mississippi too.
Click here to take a look at all of MLB's political donations.