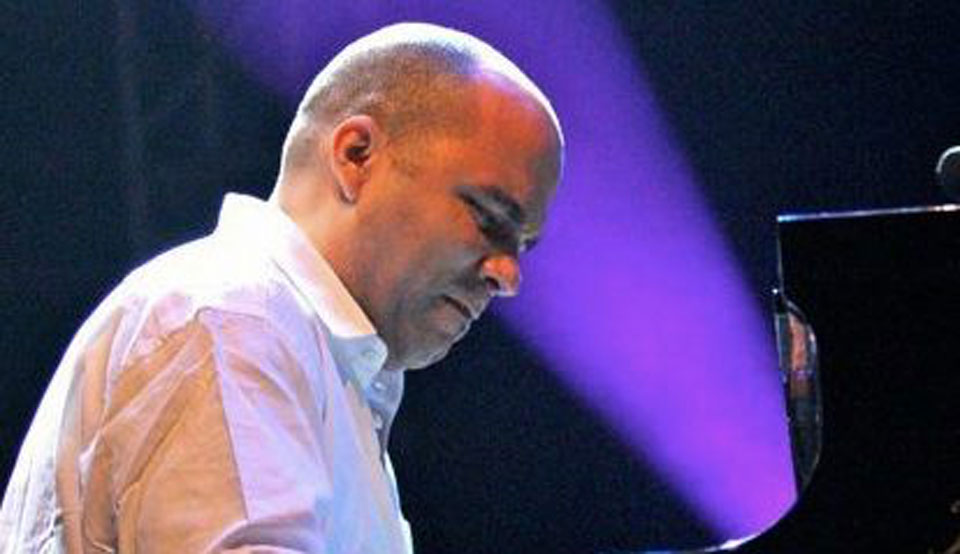 TORRANCE, Calif.—A Cuban joke that must go back several decades now goes like this:
Fidel Castro is delivering one of his five-hour-long stemwinders and the crowd is mesmerized. Suddenly, in the middle of his speech calling for more discipline and sobriety, he says, "Pueblo cubano, ya no se va a bailar más la rumba"—"People of Cuba, there will be no more dancing the rumba."
"Qué?"—"What?"—"Qué qué?" people in the crowd ask in disbelief of what they just heard. Someone repeats, "Que ya no se va a bailar más la rumba." "Qué qué?" the people reply, and begin swaying to the rhythm, "Que ya no se va a bailar más la rumba…Qué qué?" "Que ya no se va a bailar…."
First, some history
There used to be a saying, "Azúcar es país"—the country is sugar—meaning that Cuba's main export and principal purpose was to produce sugar. Since the 1920s tourism also came to occupy a high place in the economy (especially after Prohibition became the law in the U.S.). But from the beginning, Cubans have loved their music—the tropical beats and rhythms, the unique combination of instruments, the movements, the ambiance, the festivity, the infectious, saucy lyrics, the place where they could express all their emotions in sound and song. They loved the way their music fused the sounds of three distinct cultures—the indigenous peoples like the Taino, Arawak, and Ciboney, the West African from centuries of slavery, and the colonizing European—into an art form loved around the world.
Before there was "Guantanamera," the iconic song of modern Cuba set to lyrics by national poet and freedom fighter José Martí, there were "La comparsa" and "Siboney" and thousands of other songs, many of them set to familiar dance forms. Cuban musicians created over 25 original musical genres—the aforementioned upbeat, danceable rumba, of course. Also the mambo, cha-cha, conga, and what we call Latin or Afro-Cuban jazz. Go to Cuba today, and you'll find homegrown musical ensembles performing on virtually every street corner, and crude CDs of their tunes thrust into your hands for purchase. Cuba must surely be one of the most highly educated musical nations in the world.
Some song forms emerged directly and anonymously from the people, such as punto guajiro, the country music of Cuba, played acoustically with a "tres" guitar. A rhythmic structure would be established, then singers would improvise the lyrics. Or conga, played by a large ensemble of musicians, singers, and dancers called a "comparsa." And son, considered the base of modern Cuban music, which blends Spanish guitar with African rhythms, a genre that gave rise to salsa.
Starting already in colonial times, certain individuals became formally trained in composition and received musical training. Gradually a body of classical Cuban music emerged: Compositions were notated, published and recorded, and many became part of the Cuban musical canon known to every aspiring musician on the island.
Ignacio Cervantes Kawanag (1847-1905) was one of those first professional musicians. A child prodigy at the piano, he played for the visiting American composer Louis Moreau Gottschalk, who recommend further education at the Paris Conservatory, where Cervantes won first prizes in composition and harmony. He left a substantial body of works behind, including a set of 41 Danzas Cubanas, popular stage works called zarzuelas, chamber music, and an opera. Cervantes brought his music into alignment with his ideals: In the 1870s he was giving concerts all over the country to raise money for the Ten Years' War against Spain, and after he left Cuba in fear for his life, he continued concertizing for the cause in both the United States and Mexico.
Better known is the composer Ernesto Lecuona (1895-1963), probably Cuba's most famous composer, with over 600 titles to his name. He recorded widely and appeared on stages all across Europe and the Americas. His works include "Siboney," a tribute to the indigenous people of Cuba, "Malagueña" and "The Breeze and I" (Andalucía). In 1942, his hit "Always in My Heart" (Siempre en mi corazón) was nominated for an Academy Award for Best Song in the film by that name, losing, however, to "White Christmas." His influence on Cuban music, and Latin American music in general, can be compared to George Gershwin in the U.S., a composer who similarly lifted popular forms into the symphonic realm. Lecuona left Cuba after the Revolution and died not long after from an asthma attack.
Israel López Valdés (1918-2008), known to the world as Cachao, was a renowned double bass player and composer who co-created the mambo. He achieved prominence as a master of the descarga, an improvised jam session. Cachao also exiled himself to the U.S. in the 1960s. Though he worked steadily as a session and live musician, releasing albums from time to time, his real moment came in the 1990s when actor Andy Garcia started producing his albums and featuring him in concerts. He earned a star on the Hollywood Walk of Fame and several Grammy Awards.
Who is Daniel Amat?
Amat belongs to a generation of talented Cuban pianists who are equally at ease performing classical music, Cuban and South American traditional styles and jazz. He tours with his ensemble and recently (March 23) touched down at the Torrance Cultural Arts Center's Armstrong Theater, where I caught him in the act.
As Daniel Amat grew up in Cuba, he was immersed in its rich musical traditions. His father was renowned tres guitar player Pancho Amat, who introduced Daniel to the various forms of Cuban music. Like Ignacio Cervantes and Ernesto Lecuona before him, Daniel took up playing the piano from a young age. He graduated from the National School of Music in Cuba where he studied with acclaimed pianist Ulises Hernández.
Now living in Málaga, Spain, Amat has performed with practically every great figure in modern Latin music. He has recorded three albums under his name. El piano que llevo dentro (The piano I carry within), with Tata Güines on congas, José Luis Quintana "Changuito" on timbales, and Javier Zalba on saxophones, won the 2005 Cubadisco prize for instrumentals. He appears frequently at jazz festivals such as Montreux, Jakarta and Havana, and at concert venues worldwide.
In recent years he has promoted concerts devoted to the "Classical Side of Cuban Music," and that is what we heard in Torrance. He focused mainly on the three composers named above. From the title, I was expecting faithful renditions of those artists' works and was looking forward to settling down to an evening of enjoyable education. But that's not exactly what Amat does. This concert featured top Latin jazz musicians clarinetist/saxophonist/flutist Justo Almario, bassist Osmar Okuma, and percussionist Calixto Oviedo, along with a traditional string quartet composed of violinists Pablo Méndez and Leticia Sierra, violist Jorge Moraga and cellist Pete Jacobson.
The general scheme was that on each number, Amat would lead off with a statement of the original composer's theme, followed by spontaneous improvisations by the other musicians, each of whom (except the violist) displaying their virtuosity in solo turns. In actuality, it was a sophisticated salsa concert with high-minded inspiration from some of Cuba's greatest musical artists. Some numbers were announced from the stage as originally by one of the three composers, but others proceeded without identification. Amat spoke from the piano in a colorful, vernacular Cuban accent that no doubt brings a smile to faces in his current home in Spain. At least two songs that Amat played were by himself, "A Delia," dedicated to his grandmother, and "A Ariana," dedicated to his daughter.
Amat is a maestro at the piano, no doubt about it, and he loves showing off his technical brilliance. He reminded me of Frédéric Chopin, who demanded such expertise in his sparkling displays, or a Franz Liszt, whose demonic improvisations captivated European audiences to distraction. Amat surely studied their works early in life.
At times Amat would move into gentle night-clubby music, the kind that pianists take utterly seriously but that usually winds up as sonic wallpaper against a constant thrum of clinking glasses and happy conversation. At other times, once having stretched past the original tune, Amat would use large fists of modernistic cluster chords to pound out a sound pattern, a gesture that might not have seemed strange to the percussionistic German composer Karlheinz Stockhausen. And then he'd go into a highly arpeggiated passage of a Hollywood-type theme that (forgive me, Lord) might have come from Liberace. Salsa can become trance-like when certain delicious sequences are played over and over.
In short, there were no tricks of the trade that the exuberant madman Amat did not know or exploit. His musicians were equally expert, and during their ecstatic riffs that yet held on for dear life to the established chord progression, Amat stayed discreetly out of their way. At one point Justo Almario on flute whimsically introduced a few bars of "The Continental," introduced by Ginger Rogers in The Gay Divorcee (1934), the first winner of the Academy Award for Best Original Song.
Only on one or two songs did the musicians engage in actual singing. "Marianao Social Club" was one, inevitably calling to mind the runaway success of the old-time Cuban musicians Ry Cooder discovered in the Buena Vista Social Club. It summoned up visions of late Havana nights in classy ballrooms where the finest Cuban orchestras would provide the soundtrack to mid-20th-century Latin elegance.
In Torrance, the only mediocre element to the evening was the uninteresting generic computer generated graphics projected onto the wall behind the musicians. Whoever operated the sound system, however, earned his keep that night, bringing up the soloists to just the right level and moving on to the next in turn.
What felt so gratifying about this evening was the knowledge that though the players were reading from scores in the written-out parts, it could never be replicated again. Musicians move on, or they're tied up with other commitments. In fact, Pete Jacobson, the session cellist Amat sought out for the gig, and who wanted so much to perform in this concert, in the end, couldn't even attend a single rehearsal because of his prior touring scheduling: He went on cold. Although, as the band's agent Emerson Bran explained, "That's what it sounds like when they are professionals."
Daniel Amat maintains a website, but I could not locate information on it about upcoming performances. If he ever comes your way, though, córrale, córrale, run to get tickets. You may soon find yourself in the aisles irrepressibly dancing the rumba.
La Comparsa, La Rapsodia Cubana, A Delia and other tunes by Daniel Amat's conjunto can be heard and viewed here.
Allen Levy contributed several valuable insights to this review.