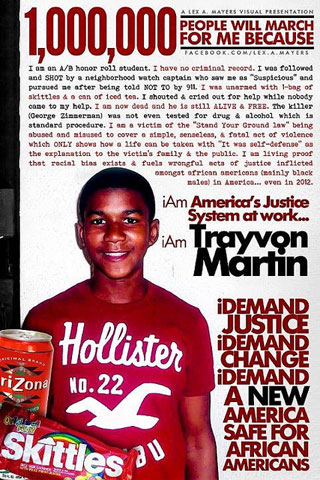 DANVILLE, Va. – Hundreds of residents of this Southern city showed up for a peaceful march July 20 to remember the life, and tragic killing, of Trayvon Martin. Danville is a 50 percent African-American town in the middle of the Virginia-North Carolina border.
The march was peaceful, but its message was clear.
"What do we want?" "Justice!" "When do we want it?" "Now!"
An all-white jury acquitted Martin's killer George Zimmerman of murder charges earlier this month, sparking outrage from African American communities across the country.
Danville resident Twyla Grasty felt that racial profiling and injustice are alive in this city as well as in the Martin case, but also urged everyone to work on reversing violence.
"We need to come to come together as a city to do what we need to do to stop the violence," Grasty said.
Leaniqua Jackson's son, Lamonte "CoCo" Stone, was shot and killed in 2009. She organized the march in memory of her son and the injustice that followed his death. Her son's killer was convicted of voluntary manslaughter rather than first-degree murder, and he was sentenced to 10 years in prison.
Jackson said the outcome of Zimmerman's trial was also an injustice.
"Children are being labeled and profiled and killed on the street," Jackson said. "We need to stand up for each other."
Organizers also wanted to put a face on the number of African Americans who have been the victims of violence in Danville.
Tim Griffin knows a lot of friends who have lost loved ones to violence, but he never thought it would strike his family. Griffin's 22-year-old daughter, Jordan Yasmine Sade Griffin, was shot eight times in 2011.
Tamika Mayo's son was shot in the head, and doctors said he would never walk or talk again.
"They said he'd be a vegetable, but he speaks," Mayo said. "He said to tell you 'I didn't die; God has another plan for me."
The Rev. William Avon Keen, state president of the Southern Christian Leadership Council, spoke out against "stand your ground" laws, but said the best way to resist that law is by not breaking the law.
Photo: G Laury CC 2.0