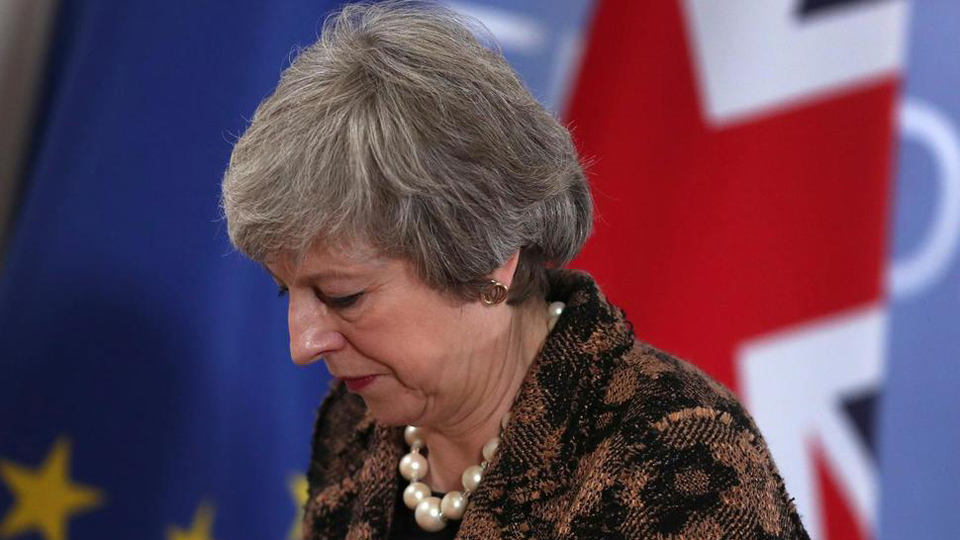 LONDON—British Prime Minister Theresa May has less than 24 hours to get her Brexit deal finalized with the European Union before it's sent to a "meaningful vote" before Parliament tomorrow.
Kicking off weekend negotiations, the EU unveiled a new concession aimed at resolving the Irish border issue which UK negotiators rejected, deadlocking talks as UK ministers urged the EU to make last-minute concessions to prevent the deal's rejection by British MPs.
While talks struggled in Brussels, May said the vote on her deal would go ahead despite warnings and serious doubts by her own Conservative Party MPs about whether the deal would have enough votes to win.
May also faces growing pressure to resign within her party. Several cabinet ministers said May should announce her resignation to win the much-needed support of hardline Conservative Brexiters, who claim a change of leadership would show a stronger approach to future UK/EU trade negotiations. May has said she will resign before the next general election in 2022 and has given no indication she will do so before then.
Earlier today, it was understood May would take off to Strasbourg, France this evening to try and salvage a divorce deal with Jean-Claude Junker, president of the European Commission. However, there has been no confirmation from the PM's office over on No. 10 Downing Street.
Meanwhile, in the House of Commons, Jeremy Corbyn, leader of the Labour Party, asked an urgent question on progress made in achieving changes to the EU withdrawal agreement. He said: "After three months, the Prime Minister has not achieved one single change to her deal; she is simply running down the clock. It was a bad deal in December when it was first tabled. It was a bad deal in January when it was rejected by the largest margin in Parliamentary history. And it is still a bad deal now."
Corbyn went on to ask about the changes made to the Irish backstop. He inquired whether the Attorney General would publish new legal advice or say nothing has changed, and whether the PM would vote against her own deal if she was unable to gain further concessions.
A ministerial statement on Brexit is expected at 7:00 p.m. GST (11:00 a.m. EST).
What is a "meaningful vote," and why does it matter?
In terms of the UK's withdrawal from the EU, a "meaningful vote" is the common name given to Section 13 of the UK's European Union (Withdrawal) Act of 2018, giving Parliament approval power over the outcome of negotiations with the EU.
It requires the UK government to bring forward an amendable motion at the end of Brexit negotiations.
Tuesday will set the course for how, when, and whether the UK will move forward with a divorce from the EU. As it stands, it is unlikely May will have secured enough concessions to win over sufficient votes from British lawmakers.
If the deal goes down, Brexit could be abandoned altogether.
Breaking down what comes next
March 12: Deadline for May to put her deal to a vote before MPs
— If rejected: MPs will vote on a no-deal Brexit the following day, March 13. If a no-deal Brexit is rejected, MPs will vote on a Brexit timeline extension (Article 50) March 14. If the extension vote passes, a Brexit deal will be signed off during a March 21/22 summit. There is also a possibility that a no-deal rejection would lead to a vote on alternatives, including a second referendum.
— If approved: A peaceful divorce would take place, with a slight delay as Brexit legislation is finalized. The final UK/EU withdrawal agreement would be signed off during a March 21/22 summit.