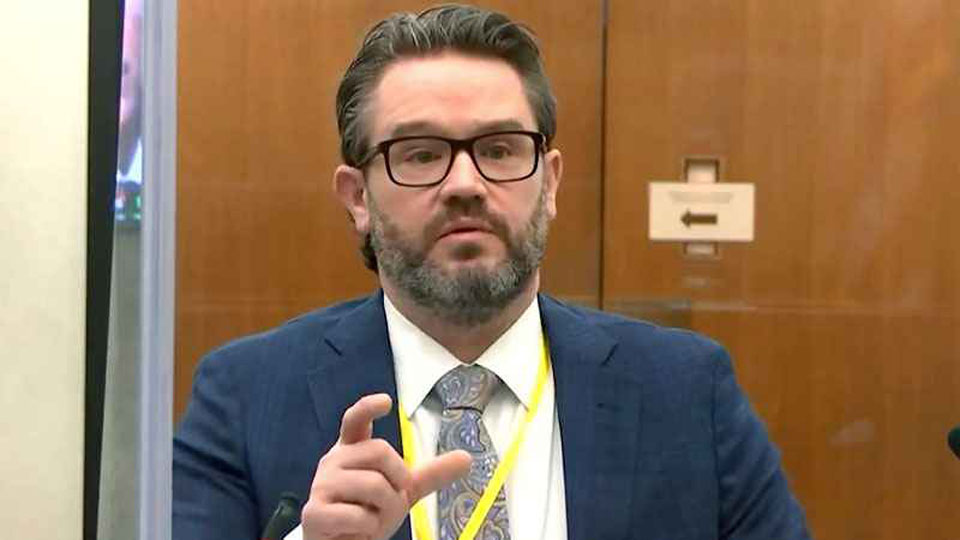 MINNEAPOLIS—As had been expected, Erik Nelson, Derek Chauvin's attorney raised questions Monday regarding the timing and impact of the city's $27 million civil settlement with the Floyd family that was announced Friday. Typically, such settlements are announced after the conclusion of a criminal trial.
Nelson argued that such pretrial publicity can have prejudicial effect on his client's right to a fair trial, as it may influence prospective and seated jurors. Nelson suggested remedies that include requesting a continuance and change of venue of the trial. He asked for extra peremptory strikes for the defense and the recalling of the seven seated jurors to ascertain if they had been influenced by the extensive media coverage of the settlement.
The potential prejudicial effects of the settlement and the timing "are profoundly disturbing to the defense." Cahill said he may consider Nelson's motion for a continuance and a change of venue. However, Cahill ruled against a change in venue pushed by the defense last fall amidst hundreds of protesters demanding the trial remain in Minneapolis.
He agreed with the defense they are entitled to re-interview the seven jurors seated last week to determine what if any influence the settlement may have had on their thinking. However, he denied the defense request for additional strikes that he had previously increased to three times the typical number for both sides.
Cahill, in speaking to the state's prosecutor Steve Schleicher about the timing of the settlement, said, "You would agree it is unfortunate in the middle of jury selection." Schleicher said they were unaware of the city's decision and timing and that it could have a prejudicial effect for either side. "I don't know which way it cuts," he said. Cahill agreed, "I think the defense has a legitimate concern, and even the state has a concern."
The settlement's effect was felt by the first juror called for the day, Number 51. She had been at court Friday as a member of the jury panel but was not interviewed. During questioning by Cahill, she said she had inadvertently heard a radio news report about the settlement on her way home Friday.
"When I heard that, I almost gasped," she said, especially as she is a human resources expert regarding civil suits brought against employers. As a resident of Minneapolis, she said she has strong feelings about the case, telling the judge, "I could not say under oath I could be impartial." About Chauvin, she said, "my mind is made up." At that point, she was excused by Cahill.
The next juror, seated as Number 8, is a Black man in his early 30s according to the pool reporter. During the interview, he said he works in the banking industry in client service, volunteers as a youth basketball coach, and has a personal hobby of creative writing.
His reaction to viewing the video of Chauvin pressing his knee into George Floyd's neck was to ask, "Why didn't the other officers stop Chauvin?" Adding, "I don't know if he (Chauvin) was doing something wrong or not, but someone died from the situation."
A question asked of each juror is their response to the protests and riots that occurred in the week following Floyd being killed. In his questionnaire, this juror wrote, "The protests have the potential to have positive impact, but seen no impact so far." Asked if discrimination is exaggerated by the media, he marked that he strongly disagreed. He noted that "it's well beyond what the media can even report."
The ninth juror selected is a white woman in her 50s, who works in health care administration and does not live in Minneapolis. When asked if she had watched the bystander video of Chauvin's knee pressing into Floyd's neck, she remarked that she could not finish watching the video, as "it was too disturbing to me." In her questionnaire, she wrote, "I got the impression he (Chauvin) didn't care about GF (George Floyd)." Even so, the defense did not use a peremptory challenge, so she was seated. Other panel members interviewed for the day were either dismissed for cause by Cahill or struck by the defense.
Chauvin is charged with second-degree murder, third-degree murder, and manslaughter. Three other officers involved in Floyd's arrest, J. Alexander Kueng, Thomas Lane, and Tou Thao, are charged with aiding and abetting murder and manslaughter and are scheduled to be tried in August.