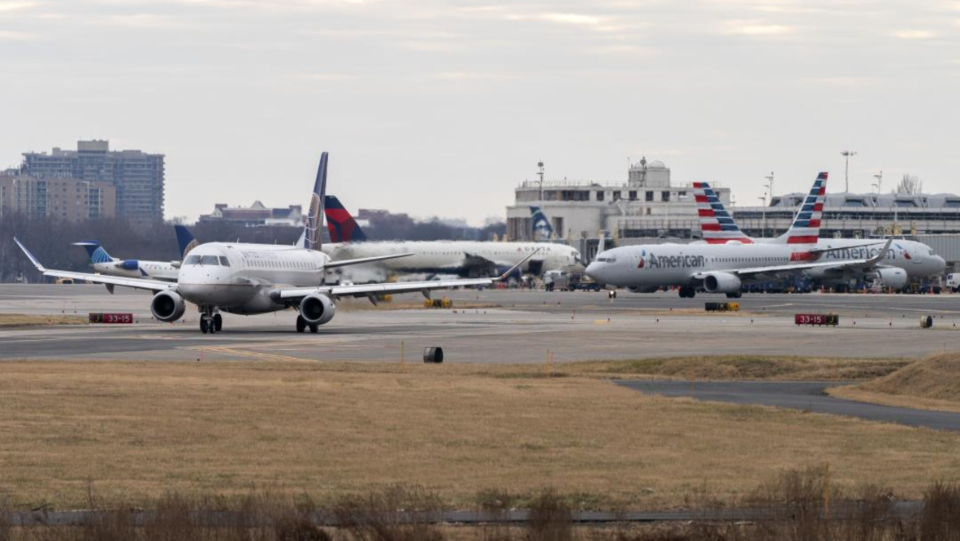 ATLANTA and CHICAGO (PAI)—Three times in three days pilots at three of the nation's four largest airlines—Delta, United, and American—have rebelled against their bosses.
On Oct. 31, Delta's pilots voted to authorize a strike by a 96%-4% margin. The next day, United's pilots, by 94%-6%, rejected a tentative contact their bargainers presented in late July. Some 98% of Delta's 15,000 pilots voted, as did 9,980 United pilots.
And on Nov. 2, the board of the independent Allied Pilots Association, which represents American's pilots, bounced that tentative contract, too. "The message sent by the board today is similar to those sent by our brethren at United and Delta, who this week took votes expressing similar displeasure regarding their contract negotiations," it said.
The votes don't mean strikes are imminent at airlines. The Railway Labor Act covers airline workers, just like it does for rail workers. That 1925 law includes federal mediation, a presidential board if that doesn't work, and "cooling-off periods" where workers can't strike and bosses can't lock them out.
Delta and United pilots both noted that despite the coronavirus pandemic, the Big Four U.S. air carriers are raking in record revenues and profits. But airline bosses aren't recognizing the workers' value.
In Atlanta-based Delta's case, the coronavirus halted contract talks in early 2020. They restarted early this year. Delta Master Executive Council Chair Capt. Jason Ambrosi says they've gone nowhere since. The old contract became amendable in December 2019.
"There are Delta pilots picketing at every base today"—over Labor Day weekend this year—"to send a clear message to management that it is time to get serious at the bargaining table," Ambrosi said in a video posted on ALPA's website.
"We are working under a contract that was negotiated in 2016. The Delta pilots are front-line leaders. We led during the pandemic and continue to step up to the plate to get our customers to where they want safely. We are rapidly approaching a point where we will have flown more overtime this year than in 2018 and 2019 combined, our busiest years to date," added Ambrosi, who will become ALPA's president on Jan. 1.
"Our frustration with the progress of negotiations is clearly on display here," Ambrosi said, as pickets walked behind him on the video, "as is our resolve to get the contract we have earned…We are prepared to go the distance to get a new contract that leads the industry. Our negotiators are working hard and you provide the leverage to close out the negotiations and get those high-value items we have earned."
The contract turndown at United wasn't a surprise. "By the company's own admission, this agreement missed the mark," and management says it wants to bargain "a new, improved agreement," said United Master Executive Council Chair Capt. Mike Hamilton. "It is vital United management recognizes that an industry-leading contract is required to hire, train, and retain the best pilots in the world for the 'United Next' growth plan to succeed.
"Unfortunately, management has now taken a wait-and-see approach to negotiations instead of leading the industry forward. In the face of continued management delays, United pilots will immediately begin informational picketing to bring the company back to the table."
United's pilots also posted company President Scott Kirby's tweet: "Despite growing concerns about an economic slowdown, the ongoing Covid recovery trends at United continue to prevail and we remain optimistic that we'll continue to deliver strong financial results in the fourth qtr, 2023 and beyond."
Replied a tweeter named "The Mountain King": "Excellent news. Now give your pilots a contract that reflects your sunny outlook and the tireless work they have put in for the past six years waiting for it."