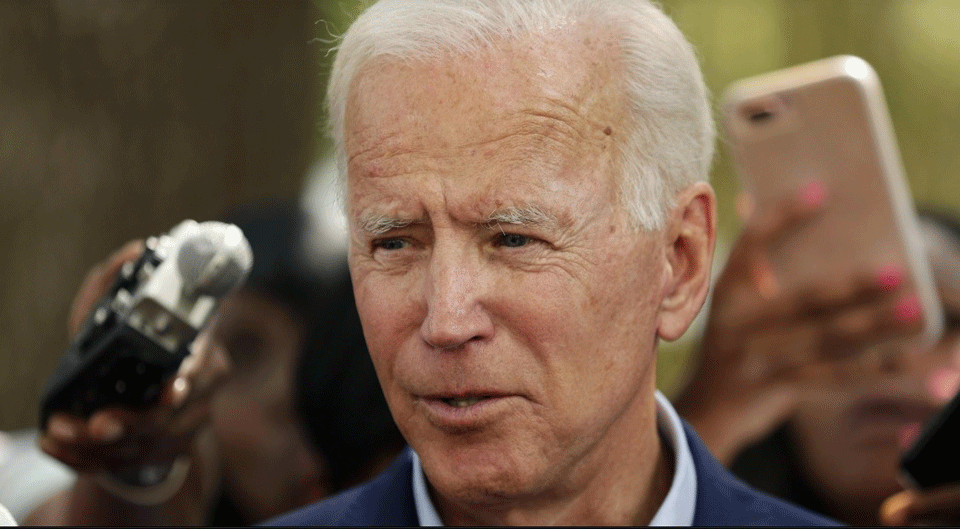 WASHINGTON—The top official in GOP President Donald Trump's Occupational Safety and Health Administration reluctantly admitted OSHA has done little enforcement against firms that have broken federal "guidance" on how to prevent the coronavirus pandemic from spreading through workplaces and beyond.
"We've issued one citation under our existing standard," OSHA's General Duty Clause, for violating job safety and health laws since the pandemic began, OSHA Acting Deputy Director Loren Sweatt told Rep. Suzanne Bonamici, D-Ore., during a May 28 House Education and Labor subcommittee oversight hearing.
That's even though OSHA has fielded approximately 5,000 worker complaints so far about employers' lack of protection against the virus's spread, she said several times. "We give them (firms) guidance they need," not enforcement, Sweatt said.
None of this satisfied panel Democrats, who wanted to know why the agency isn't proactive, rather than reactive, in mandating employers protect workers from the virus.
"More than three-fourths of OSHA inspections have started after fatalities have occurred" from the virus, Rep. Andy Levin, D-Mich., a former AFL-CIO deputy organizing director, told Sweatt. "Every day, I get calls from frightened workers. What do I tell them?"
The committee's hearing focused on OSHA's actions, or lack of them, during the pandemic, which has left almost 1.7 million people ill in the U.S. since mid-March and killed more than 100,000. That includes more than 100 dead health care workers and dozens of workers at meat and poultry processing plants.
Congressional Democrats fault GOP President Donald Trump and his regime for delaying action against the virus, not providing needed protective gear for front-line essential workers, and shuffling blame for the virus off on China and responsibility for battling it off on the nation's governors and mayors.
And, as lawmakers learned, OSHA has been more interested in guidance that gets workers out of the way of catching the virus, and the virus out of workplaces, not catching and prosecuting "bad apple" employers that refuse to protect employees.
So as a result, when Sweatt ducked a panel member's question about what she would do at, say, a pork production plant where there's a virus outbreak, she recommended having the plant follow federal distancing recommendations. But she also told Subcommittee Chair Rep. Alva Adams, D-N.C., that "we have 58 compliance inspections going" at meat and poultry processing plants nationwide.
But those probes could each take six months before OSHA decides plant owners didn't protect workers from the virus and thus violated the law's "general duty clause" ordering firms to protect workers against job health and safety hazards, Sweatt said.
That didn't satisfy Adams or other panel Democrats. "If you were a worker, would you feel safer if there was an enforceable (OSHA) standard" forcing firms to protect employees against the virus "or would you feel safer if the firm showed it made a good-faith effort to follow the rules?" Adams asked.
"The agency is doing everything it can to provide guidance" to firms, Sweatt replied. "I suggest you act proactively," Levin told Sweatt. "Look at the worst sectors and act."
The hearing was originally called to demand answers from OSHA about why it didn't issue an emergency rule to firms, ordering them to immediately craft and implement plans to protect front-line workers against airborne viruses.
That emergency rule would force firms, and particularly hospitals and nursing homes, but also the poultry and meat processing plants, to protect their workers by buying and providing N95 masks, respirators, hazmat suits, gloves, and other shields.
National Nurses United has led a long campaign for such a rule, starting before the coronavirus struck the U.S. full force. In the waning days of the Democratic Obama administration, OSHA was working on a permanent protection rule, too, and had alerted health care firms, in particular, to get ready to protect their workers. Trump shelved it.
And pushed on the rule issue by full Education and Labor Committee Chairman Bobby Scott, D-Va., Sweatt ducked answering "on the advice of counsel" why OSHA wouldn't issue a temporary emergency rule. She also ducked saying whether her boss, Trump Labor Secretary Eugene Scalia ordered her not to answer.
As for the permanent rule, it's been pushed into the future on the agency's annual rule-making agenda, she admitted. "And that's been postponed" while OSHA deals with the coronavirus pandemic, Sweatt added.
By contrast, the other witness, Dr. John Howard, director of the National Institute for Occupational Safety and Health, bluntly told lawmakers that he would tell frightened pork plant workers not to come to work if they feared they would get sick.
"Would you have provided a mandatory standard?" for firms to follow to stop the airborne virus, Levin asked both Sweatt and Howard. Sweatt ducked. Howard, a longtime job safety and health official in California – which, thanks to NNU, has such a standard — simply answered "Yes."
Like free stuff? So do we. Here at People's World, we believe strongly in the mission of keeping the labor and democratic movements informed so they are prepared for the struggle. But we need your help. While our content is free for readers (something we are proud of) it takes money — a lot of it — to produce and cover the stories you see in our pages. Only you, our readers and supporters, can keep us going. Only you can make sure we keep the news that matters free of paywalls and advertisements. If you enjoy reading People's World and the stories we bring you, support our work by becoming a $5 monthly sustainer today.