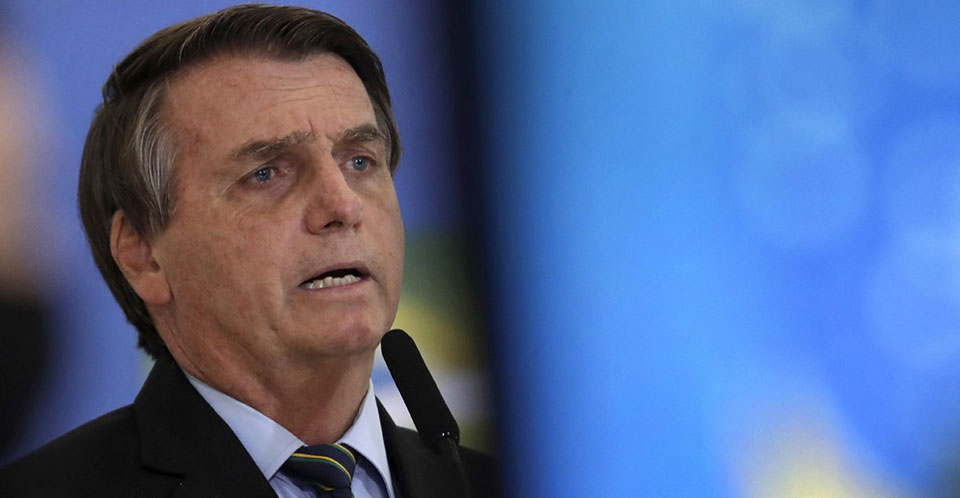 Brazil is "at the threshold of what is compatible with democracy," the communist Governor of Maranhao state Flávio Dino has warned following a string of resignations from the army leadership.
President Jair Bolsonaro sacked defense minister Fernando Azevedo on Monday.
Though the move took place amid a wider reshuffle, critics say General Azevedo had declined to declare a state of emergency which would grant the army powers to reopen "essential services" closed by state governments because of the country's intensifying Covid crisis. Three top generals handed in their resignations on Tuesday.
Mr. Bolsonaro has declined to impose lockdowns or social-distancing requirements centrally and has unsuccessfully tried to get the Supreme Court to overturn them when implemented at lower levels. New Defence Minister General Walter Souza Braga Netto is, like Mr. Bolsonaro but unlike Gen Azevedo, an open supporter of the military dictatorship that ruled Brazil from 1964-85 who says the army's seizure of power then should be "celebrated."
Brazil's left warned that the president may look to the army to uphold his power as Covid deaths — now approaching a daily average of 3,000 — affect his popularity. He is likely to face popular former president Luiz Inácio Lula da Silva at the next elections, a contest he was spared last time because of Lula's imprisonment on now discredited sleaze charges.
Mr. Dino warned that the president was inciting his supporters to "buy rifles, machine guns, revolvers" while attacking pro-lockdown politicians as enemies of the country's freedoms. He noted that Sao Paulo's social democrat Governor João Doria has had to move into his government office because of security fears.
Warning the country was bordering on democratic collapse, he said that despite the "unusual intervention" being seen in the armed forces he believed they would "not embark on an adventure [that would see them] stigmatized as servants of a failed power project." Other Communist Party of Brazil (PCdoB) lawmakers expressed confidence in the army's neutrality, with Orlando Silva saying they would not be "a plaything for Bolsonaro's dictatorial plans."
But the party's parliamentary leader Renildo Calheiros said Mr. Bolsonaro had stacked government and civil service positions with soldiers, saying "6,000 civilian positions are held by active military personnel, under ideological pressure from the president.
"Tomorrow, how will these soldiers return to the barracks?" he asked.
This article was reposted from Morning Star.