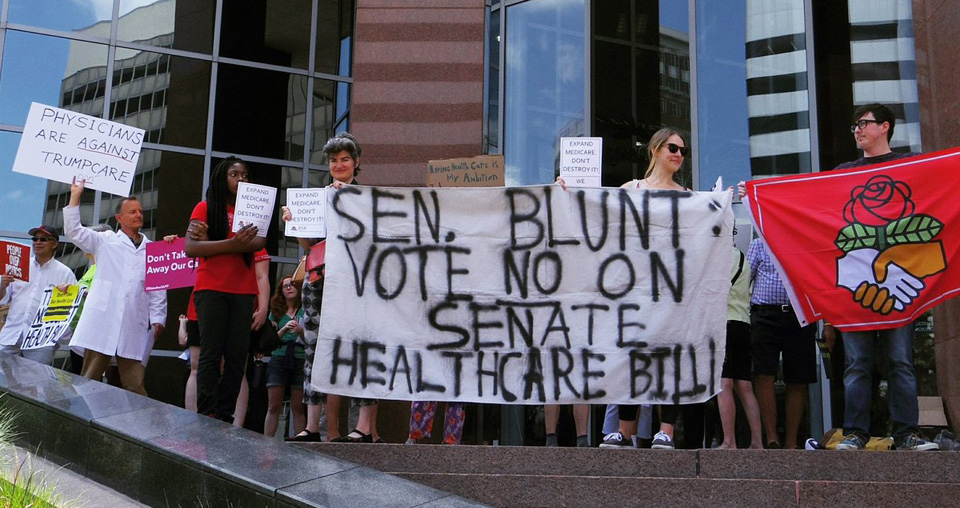 CHICAGO – The Democratic Socialists of America (DSA) are holding their bi-annual convention beginning Aug. 3 at the University of Illinois at Chicago. Earlier this week, DSA reached 25,000 members, a goal set at their previous convention. According to DSA, this makes them the largest socialist organization in the United States since World War II.
DSA, who also resolved to support the candidacy of Sen. Bernie Sanders, I – Vt., for president, has quadrupled in size since the 2016 election, boasting 177 local groups  in 46 states. Several DSA members have been elected to local office, including Chicago Alderman Carlos Ramirez-Rosa.
With that explosive growth come questions of strategy and tactics. DSA will elect individuals to the National Political Committee (NPC) to guide the implementation of this convention's decisions. Slates have developed with different ideas on what to prioritize: DSA Praxis, DSA Momentum, DSA Unity.
DSA Praxis says it draws inspiration from movements like the Moral Monday movement of North Carolina. Some of its members have called for abolition of prisons. It says of itself that it focuses on "discipline and orientation toward base-building and relational organizing." Among its planks are building out regional structure so that chapters can coordinate on campaigns.
DSA Momentum would put a "national campaign for Medicare For All" at the heart of its leadership, while also promoting "a rank-and-file labor strategy" to win leadership in unions and withdrawal of DSA from the "moribund" Socialist International.
"DSA should begin to develop stronger relationships with new left parties and movements around the world, from Podemos (Spain) to PSOL (Brazil) to Momentum in Britain, to name a few," Momentum's Internationalism plank reads.
DSA Unity hopes to build "a loose network at the 2017 DSA convention that will support DSA's multi-tendency nature and an emphasis on achieving unity around organizing projects despite our diverse ideological views.
"We believe that there is great potential for recruitment from people that are not yet self-identified socialists, and that working in movements broader than DSA, such as the Sanders campaign, will help DSA continue to grow."
Unity also emphasizes resources and education for rural chapters of DSA.
In addition to slates, there exist independent candidates for NPC. Additionally, the convention will take up several resolutions and constitutional amendments.
Whatever the final makeup on the NPC, DSA has found itself a major force in the socialist movement, with all the responsibility entailed.
People's World will be on-site to bring you coverage of the convention as it unfolds.