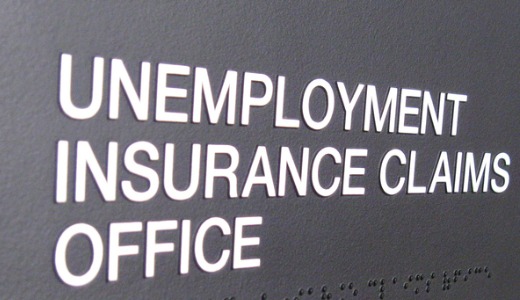 Reps. Barbara Lee, D-Calif., and Bobby Scott, D-Va., this week introduced legislation to extend emergency benefits to the long-term unemployed and challenged the Republican majority in the House to "bring this to a vote as soon as possible."
The Emergency Unemployment Compensation Expansion Act would provide 14 weeks of emergency unemployment benefits to jobless workers who have exhausted all their benefits.
"Millions of workers across the nation are experiencing a true state of emergency. Our bill would ensure these long-term unemployed workers get the long overdue assistance they need to support their families, make ends meet and contribute to our economy," Rep. Lee told a press conference in the nation's capital this week, joined by Rep. Scott, Gregg Rosen of the American 99ers Union and Dr. Heidi Shierholz of the Economic Policy Institute.
Lee, former chair of the Congressional Black Caucus, said the unemployment rate in the 9th Congressional District, which she represents, remains "off the scale," especially among people of color.
Noting that the Republican leadership has given "a lot of lip service to creating jobs" but has yet to "even produce a plan," Lee said when Republicans hear from 99ers, "the chronically unemployed who live in their districts," she is hopeful some Republicans will be moved to respond.
"I represent 19 groups and tens of thousands of individuals from every corner of this great nation who have come together with a common goal: extending unemployment insurance for all Americans," said Rosen, co-founder of the 99ers union.
Rep. Scott noted that studies have shown "the U.S. economy grows by $1.61 for every dollar the government spends on unemployment compensation."
"Put simply," the congressman said, "unemployment compensation is one of the most efficient and effective ways to stimulate the economy."
On the other hand, Dr. Shierholz argued that last year's extension of tax cuts to the wealthy is the "least cost-effective forms of stimulus" because the rich are "much less likely to spend that money in the near term."
Lee said she and co-author Scott are arguing "this is an emergency" in order to exempt the legislation from Congress' pay-as-you-go requirements. But, short of that, they are discussing with the Obama administration and House Democratic leaders other ways to make up the estimated $14 to $16 billion needed, according to Josh Richman of the Bay Area News Group.