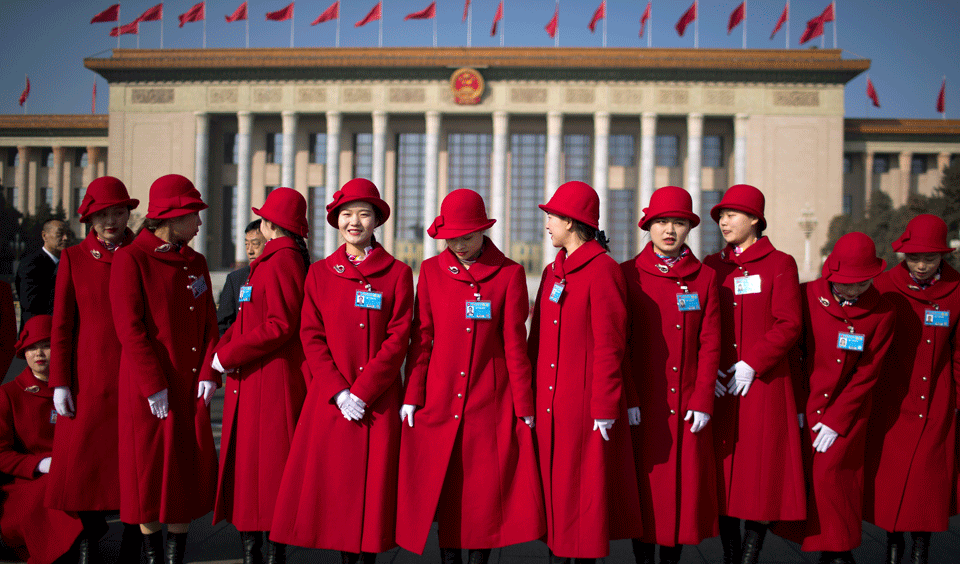 I'll state the obvious: 2018 was not an easy year.
The world had a lot to deal with. Economic slowdown, bad climate news, natural disasters, the breakdown of international relationships—all phenomena heightening doubt and fear across the planet. In these troubled times, it can be comforting to know someone actually has a plan to deal with the problems we're facing.
This is precisely what I learned when I visited the Great Hall of the People last week for the reading of the Chinese government's work report at the opening of the National People's Congress. The grandeur of the hall was as striking as when I attended in 2018, but the atmosphere in which the report was read was considerably more fraught. Last year's report came just before trade tensions began between China and the U.S., and since then, there's been a lot of talk about the state of affairs in these two countries and the world in general. I think what many in attendance wanted was reassurance—a statement of purpose to steady nerves and allay fears.
What we got was commitment. Commitment to China's bedrock values, its development path, and the continuing betterment of its people's lives. Much hay has been made of China's turn toward high-quality growth in lieu of the breakneck GDP increases that characterized the 1990s and 2000s. While this is an important adjustment for the long-term economic wellbeing of the country—many nations have struggled to build diversified domestic industries to break out of the "middle-income trap"—I'd argue there are other, more important ways to judge the health of an economy. After all, GDP growth doesn't mean much if incomes aren't going up, or if people can't find work.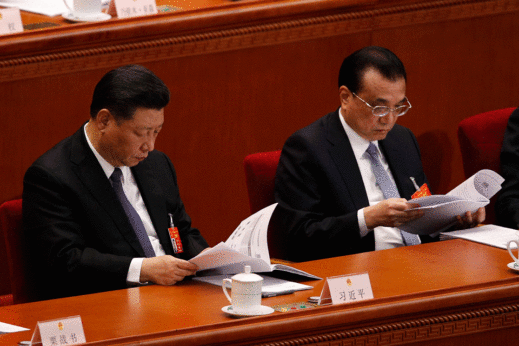 So the reframing of employment as a major macroeconomic goal was a welcome announcement in this year's report. China has maintained full or near-full employment for most of its modern history, which is one reason its economy has seen such stunning growth in the years since the 1949 revolution. The right to employment is enshrined in the Chinese constitution, giving the government broad latitude to ensure all who are able can earn a decent living. Even in periods of transition, when the economy advances and new industries take prominence, this right remains paramount. As such, one 2019 policy laid out in the report is the use of 100 billion yuan (nearly $15 billion USD) to retrain 15 million people for new fields or to bolster existing skills. Rather than abandoning its working population to learn new trades by itself—as happens in many other places—the Chinese government is making sure no one gets left behind in the economy of the future.
And as the country inches ever closer toward the fulfillment of its ambitious poverty alleviation goal—all Chinese people out of extreme poverty by 2020's end—millions more are enjoying a greater quality of life than imagined possible just a few short decades ago. For me, the treatment of a society's most vulnerable populations is a more accurate measure of success than numbers on paper. I imagine the people living in new houses with stable, reliable public services would agree.
Now, in a period of global uncertainty, setting clear goals takes on even greater importance. Pressing on with development and the improvement of people's living conditions shows China will not be deterred from its foundational mission—a dignified life for all regardless of geography, ethnicity, or family background.
China is not without its problems, and it would be foolish to pretend any place is perfect. But this year's report made clear the country and its people will work together to find solutions, even in an environment of profound anxiety. 70 years after its founding, the People's Republic of China can be counted on to stay true to its promises—to its citizens and the world at large.
That's something to be proud of.