2019 ILCA PW Winner, THIRD PLACE WRITING Best News Story
NEW ORLEANS—"Women of color are leading a multiracial democratic coalition that will win in swing states and beyond this year and in 2020. And these victories are not simply about electing Democrats. We, women of color, have bigger plans for the nation."

Those were the opening words of a speech by Aimee Allison, founder of She the People and president of Democracy in Color, at the opening keynote of the Netroots Nations 2018 conference. Allison was speaking to the growing phenomenon of women of color candidates running for public office across the country.
As recorded hate crimes and public acts of bigotry increase in the United States and around the world, enabled and encouraged by the current administration occupying the White House, Allison highlighted the emerging presence of women of color politicians seeking elected office.
The question remains, though: Will other progressive leaders embrace these candidates as part of the offense against the right-wing tide in this country, or will there be continued resistance to them by those more interested in maintaining the status quo?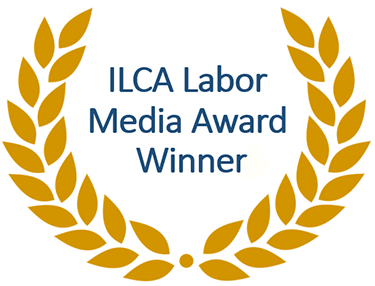 "It's been tough work to convince political strategists, donors, and party leaders to change their assumptions and biases about what it takes to win elections," Allison said in her speech. Referring to the narrative of needing to convince "swing" voters, also called "persuadables," to vote for Democrats, Allison explained, "It was difficult to get resources for voter engagement and voter turnout for communities of color."
She noted that in 2016, for example, "Democrats spent 75 percent of their billion-dollar war chest going after white moderate and conservative voters. And we know how that turned out. Trump is president and we lost both houses of Congress. One stat says it all: 85 percent of married white women voted for Trump, 53 percent of all white women. We lost. The old playbook is dead."
Allison told the story of Georgia gubernatorial hopeful Stacey Abrams' fight to be recognized as a true contender for office by the Democratic Party in that state. "The powers that be didn't believe a Black woman could win in Georgia, let alone demonstrate that the New American Majority [people of color] strategy could win. They cynically recruited a white millionaire moderate named Stacy that they believed would appeal to the white voters in the state," Allison explained.
"It wasn't until Stacey Abrams' landslide that many in the Dem establishment started to believe," she noted. If Abrams wins the Georgia race, she will make history as the first Black female governor ever in the 242-year history of the United States.
Speaking to recent studies that have concluded people of color are set to be the United States' population majority by the year 2045, with women of color poised to be the majority of women by the year 2060 as well, the Democracy in Color president stated, "2016 was not the end of the story. Ironically, it was the beginning…. People of color are 38 percent of our population and will soon be the majority. We are growing fast and are the most progressive voters."
Yet, despite these statistics, representation of women of color in the public office remains severely lacking, and this has been the case for decades. To date, only five women of color have served in the U.S. Senate, and of those, three entered office in 2017. Only thirty-three women of color have ever served in statewide elected executive office. This includes only two women of color, both Republicans, who have served as governors. In 2016, women made up nineteen percent of Congress, but women of color made up only six percent. There has never been a Native American woman who has served in Congress.
Allison is using her years of experience as an expert on political campaign strategy to change this lack of representation, and she's joining together with a number of women of color political strategists to do it. At the Netroots Nation conference, Allison moderated a panel entitled "Hidden Figures: How Women of Color are Making History in the Midterms," which featured women of color campaign leaders from a number of states. Panelists included DeJuana Thompson, who helped organize voter turnout in the 2017 Alabama Senate race; Tram Nguyen who is working in Virginia; Crystal Zermeno of Texas; Black Voters Matter Fund founder LaTasha Brown; and the founder of New American Leaders, Sayu Bhojwani.
The panel spoke to how progress is being made in areas where moderate Democrats and Republicans have dominated for some time, and the 2018 election is set to be an historic one as an unprecedented number of women of color run for public office.
In addition to Stacey Abrams, there is Minnesota state legislator Peggy Flanagan, who is running for lieutenant governor. If she wins, Flanagan will be the highest-ranking elected Native American woman in the country. Paulette Jordan may end up being the nation's first Native American governor. Rashida Tlaib, a Palestinian-American woman running to replace Rep. John Conyers in Congress, would be the first Palestinian-American woman in that body.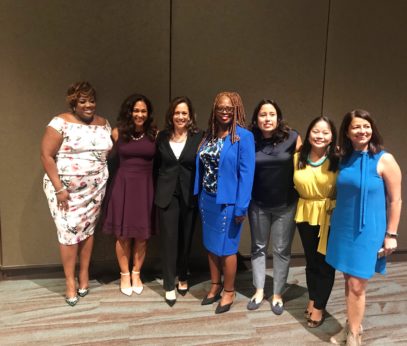 Deb Haaland of New Mexico is running for Congress and could make history as the first Native American woman to hold that position. Gina Ortiz Jones, who is running for Congress, could be the first lesbian, and first Filipina-American, to hold a House seat from Texas. Lucy McBath, the mother of Jordan Davis, a young Black boy who was shot and killed at a gas station in 2012, is running for Georgia's District 37 House of Representatives. She is one of the 615 Black women candidates running for office in 2018, according to Black Women in Politics.
The number of candidates is high, but the stakes are even higher. As Allison notes, "We're in trouble in this country. And the very people in this country that have been ignored, taken for granted, discounted, and dehumanized are the ones who are going to save us." Speaking in a one-on-one interview with People's World, Allison explained, "I cannot overstate what a significant cultural difference it would be to center people of color for the Democratic Party."
Highlighting the political history of women of color, Allison noted further, "We cannot forget that until 1965, women of color did not have regular protection to be able to vote. But before that, we were anti-lynching advocates, we were reporters, we were suffragists. We were all of these things, and we continue to be the movement leaders. The difference now, is that it's time for us to lead."
On September 20, in San Francisco, Allison will host the She The People Summit, a national gathering of hundreds of women of color in politics to address the upcoming elections. The summit will use hashtags such as #SheThePeople and #WomenofColorLead to get the word out about candidates that voters should be paying attention to.
Allison spoke to the potential progressive future of the nation, regardless of the constant attacks on the livelihoods of working people. "Despite the news, there's something happening in this country that changes everything. Women of color are showing the nation that we are on the cusp of a new progressive and political era in America."