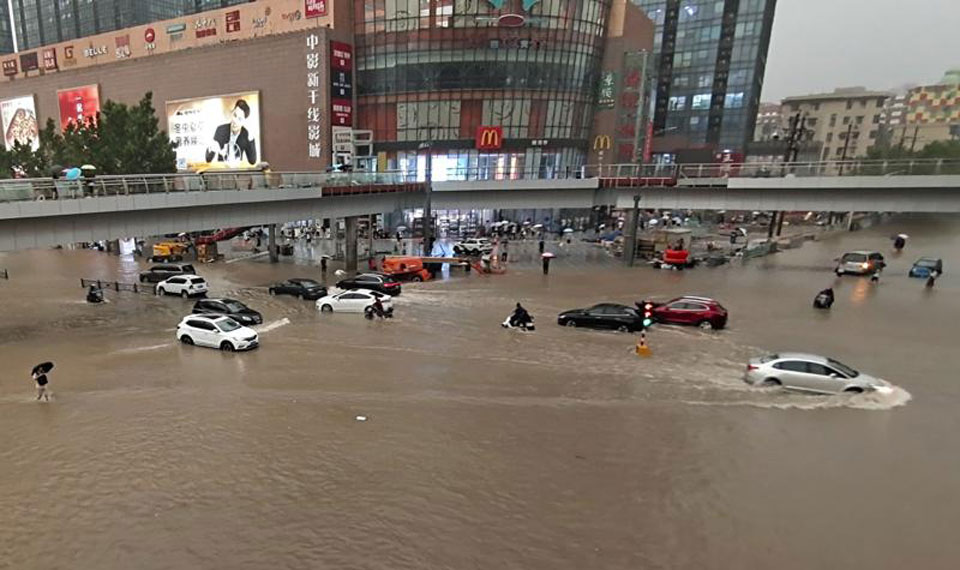 At least a dozen people drowned in the subway in Zhengzhou, Henan province, and about 100,000 people have been evacuated. Social media videos showed extreme flooding that turned cars into bathtub toys — as well as the harrowing rescue of 150 children and teachers from a flooded kindergarten.
The city was deluged by 24.3″ (617.1mm) of rain — 96% of its annual average — in just three days from Saturday to Tuesday. The extreme rainfall, and the severe heatwaves that strained the province's electrical grid just days prior, are both clear signals of the climate crisis, caused by the extraction and combustion of fossil fuels.
"Such extreme weather events will likely become more frequent in the future," Johnny Chan, a professor of atmospheric science at City University of Hong Kong, told Reuters.
As reported by The Washington Post:
Experts and environmental organizations have connected the increase in severe weather events to climate change and China's rapid urbanization. The environmental advocacy organization Greenpeace warned last week that China's cities would face hotter summers and wetter rainy seasons because of climate change. Those conditions could cause more dangerous heat waves and heavier flooding in urban areas, Liu Junyan, the climate and energy project leader for Greenpeace in Beijing, told Al Jazeera.
The floods in Henan follow a string of unusually severe heat waves, floods and fires across the world in recent weeks. Flooding in Germany last week killed at least 165 people, and Canada and the Pacific Northwest have seen record-breaking heat and forest fires.
This article was reposted from EcoWatch.