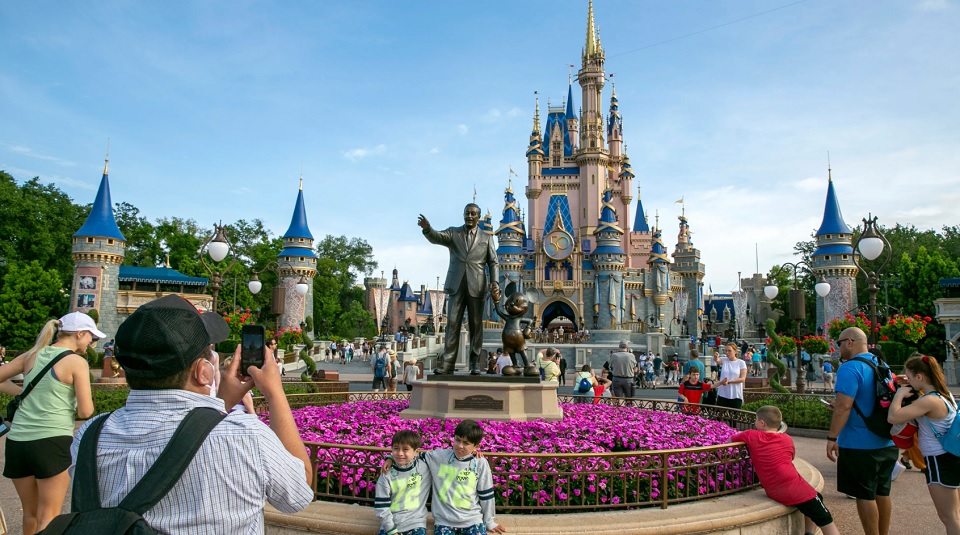 ORLANDO, Fla.—By a 96%-4% margin, workers from six unions who toil at Disney resorts in Central Florida voted down the firm's dollar-an-hour wage hike for each year of a proposed five-year contract.
The Disney theme parks clustered in and around Orlando employ 45,000 workers, two-thirds of whom make $15 an hour under a 2018 contract that expired in October. And before that pact, many—especially cooks and housekeepers—made $10.
Bargainers for the Service Trades Council Unions, the joint negotiating team for the six unions, had recommended the workers reject the pact. STCU President Matt Hollis said the hike does not keep up with Central Florida's inflation, which he calculated was 8% last year. Hollis is also president of one of the six unions, Transportation Communications Union-IAM Local 1098.
"A 'no' vote will show that Disney workers do not accept a $1 raise and want to keep pushing for higher raises for everyone," STCU said in a statement before results were announced on the evening of Feb. 3.
The workers and their unions demanded a minimum of $18 an hour. Workers interviewed by various news organizations said the current $15 rate doesn't leave them enough money to pay their bills. A study published by the two Unite Here locals added 62% of workers it surveyed had less than $100 each in the bank.
Besides TCU-IAM Local 1908, Teamsters Local 385, Unite Here Locals 362 and 737, the Theatrical and Stage Employees and the United Food and Commercial Workers represent the employees at Disney World, Epcot, Animal Kingdom, Magic Kingdom, and Hollywood Studios.
Individual workers told news organizations that the skimpy raise doesn't capture the reality of trying to live on Disney's pay. They also reminded readers and listeners that Disney paid out "golden parachutes" worth millions to top executives it fired last year after "disappointing" overall results. The theme parks made money, which helped overcome other sections of the Disney empire that didn't.
The former CEO took home a $20 million golden parachute and another, the PR chief, got a severance bonus that worked out to more than $100,000/day for three months' work.
"We are not asking to drive Bentleys and go on vacations every other week," Sean Hopper, who is paid $16.50 an hour working full-time at Hollywood Studios, one of the theme parks, told Unite Here Local 362. "We just want to be able to live."
"I'd probably be living in my car" if he wasn't sharing an apartment with his sister," Jonathan Pulliam told CNN. "I know several who are living in cars because they can't afford to pay rent."
Pulliam, a cast member at one of the parks, makes $15.85 an hour. "It's a tourist area," he said of Orlando. "Everything's expensive."