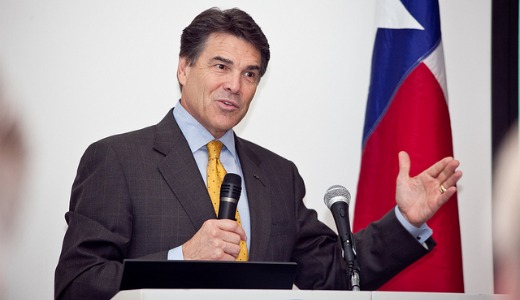 DALLAS – Presidential aspirant Rick Perry hasn't convinced all religious Texans that he is a spiritual leader just because he called for a public prayer extravaganza in Houston on August 6. The Dallas Area Christian Progressive Alliance published an open letter that points to a few inconsistencies between biblical teaching and Perry's long time actual performance as governor.
Matthew 25:31-45 says that nations who care for the sick are blessed, while those who do not are accursed, the letter says says, "Texas is first among all states in the percentage of citizens who are uninsured, and ranks number 41 in health services."
While Jesus said (Mark 10:14), "Let the little children come to me; do not stop them; for it is to such as these that the kingdom of God belongs." But: "Currently, one out of every four Texas children lives in poverty."
Jesus blessed the poor, but "The state of Texas is first among states in the gap between the wealthy and those living in poverty." The Bible unequivocally stands for fair payment policies for workers, including immigrants, the progressive Christian alliance wrote, while "Texas leads the nation in the percentage and number of people working at minimum wage.
In Psalms 24:1, "We are called to be stewards of God's creation, not its destroyer. Texas is the biggest polluter in the country, leading the nation in carbon dioxide and cancer-causing emissions."
The Dallas Christian group concludes, "We urge you to consider August 6 as every day to be one in which we strive to be more like Christ, who called us in the Great Commission to teach all that he commanded. Let us 'be doers of the word, and not merely hearers who deceive themselves.' (James 1:22)"
Photo: Ed Schipul // CC 2.0