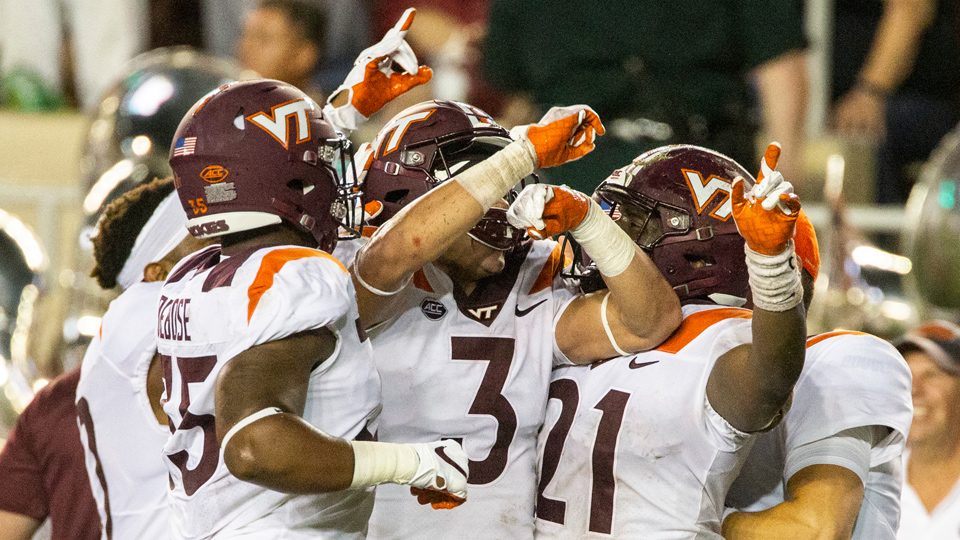 While social media tears itself apart over the Kaepernick-Nike deal—Trump supporters lighting up their backyards with burning Nike sneakers, cutting up their Nike socks and shorts, politicizing the memory of service members killed in action against their families wishes—a less flashy court case in California could change how the NCAA treats student-athletes.
The NCAA found itself back in court Tuesday, defending its amateurism rules against student-athletes who argue capping their compensation at the value of a scholarship violates federal antitrust law.
The lawsuit (In Re: NCAA Grant-in-Aid Cap Antitrust Litigation v. NCAA) against the NCAA and 11 conferences that have participated at the highest level of college football was originally filed by former West Virginia football player Shawn Alston, and merged with similar lawsuits, most notably a case brought by former Clemson football player Martin Jenkins.
Plaintiffs argue the NCAA illegally restricts schools from compensating football and basketball players beyond what is covered by scholarship: tuition, room and board, books, plus the cost of attendance stipend to cover incidentals.
"Plaintiffs allege that Defendants violated federal antitrust law by conspiring to impose an artificial ceiling on the scholarships and benefits that student-athletes may receive as payment for their athletic services," read the court document.
Plaintiffs want compensation determined conference by conference in an effort to create a free-agency market.
"The court has already ruled in our favor that the caps on compensation are anti-competitive and are a restraint on trade," said Steve Berman, a Seattle-based lawyer who is one of the lead attorneys for the plaintiffs, to the Associated Press. "Normally, firms with market power can't agree to set prices. In this case, the price being payments to athletes. Now it's the NCAA's burden at this trial to show that the restraint is justified by some pro-competitive justification."
The NCAA's response: any alterations to amateurism rules would lead to pay-for-play, damaging college sports and harming academic integration of athletes.
"As was demonstrated in the O'Bannon case, the NCAA will show that our rules are essential to providing educational opportunities to hundreds of thousands of student-athletes across the country," NCAA general counsel Donald Remy said in a statement.
"We are proud that many student-athletes can receive a college education debt-free, access to resources that ensure greater academic success, and an experience that will pay dividends for a lifetime. Allowing paid professionals to replace student-athletes on college campuses would change the face of college sports as we know it."
Judge Claudia Wilken of the Northern District of California will hear and decide the bench trial outcome.
Wilken previous ruled on the O'Bannon case, which challenged the NCAA's right to use athletes' images, names, likeness commercially without compensation. The case resulted in a mixed ruling and landed in the Ninth Circuit court of appeals.
Wilken ruled schools should be permitted, but not required, to compensate athletes for use of their name, image and likeness, with payments capped at $5,000 per year. The appeals court overturned that and said payments "untethered" to education were not required by schools. The appeals court overturned the ruling saying "payments undeterred to education were not required by schools.
Wilken also ruled the NCAA is required to allow schools to factor in their federally determined cost of attendance into the value of an athletic scholarship—now common in major college sports, though schools were already moving towards allowing for cost attendance when the ruling was made.
Current plaintiffs hold implementation of cost-attendance stipends proves paying athletes more would not damage college sports.
"This shows that fans don't really care about payments to student-athletes," Berman said. "As for academic integration, that is a falsity as athletes aren't integrated now and indeed schools are building lavish facilities where they say the athlete never has to leave. Check out the YouTube video of the new Clemson facility."
A ruling, in this case, could come December or early January 2019. But, it is safe to say this legal fight won't end here.