2019 ILCA PW Winner, HONORABLE MENTION Best News Story
The transgender community suffered another legal blow this week after the Department of Justice told the U.S. Supreme Court that businesses are allowed to discriminate against workers based on their gender identity without violating federal law. According to reports, solicitor General Noel Francisco told the high court that a civil rights law banning sex discrimination on the job doesn't cover transgender bias.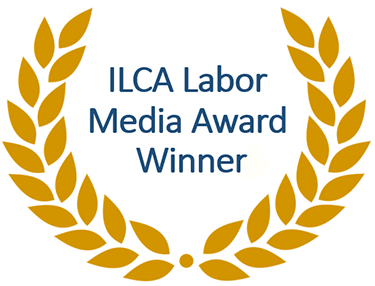 The DOJ statement came as a response to a lawsuit filed by a trans employee, Aimee Stephens, who sued a Michigan funeral home after allegedly being unlawfully fired. Stephens was employed for six years and excelled in her performance evaluations—but it was only after she came out as a trans woman that she was terminated from her job.
In a landmark legal decision for transgender rights, the federal Sixth Circuit Court of Appeals ruled that Michigan RG & GR Harris Funeral Homes had violated federal civil rights laws in March 2018. Stephen's former employer, however, is now asking the Supreme Court to overturn the decision. In the coming months, the court will determine whether it will take the case. The American Civil Liberties Union has announced that they will represent Stephens if the high court decides to pursue it any further.
This news comes just days following reports that the Trump administration is considering narrowly defining gender as a "biological, immutable condition determined by genitalia at birth." According to a memo obtained by The New York Times, the Department of Health and Human Services is now attempting to establish a legal definition of "sex" under Title IX—"the federal civil rights law that bans gender discrimination in education programs that receive government financial assistance." Any dispute about one's sex would have to be clarified using genetic testing—a horrifying reminder of eugenics practices historically upheld by white supremacist movements.
During the press conference in Washington, Trump tried to calm the public outrage over the alleged memo. "We have a lot of different concepts right now," he said to media personnel Monday morning, "they have a lot of different things happening with respect to transgenders right now." Despite previous campaign promises to uplift LGBTQ communities, Trump has consistently advocated for policies that harm trans individuals and continues to appoint anti-LGBTQ legislators to his cabinet.
Trump has come a long way since his initial pre-presidential stance on LGBTQ rights. In a 2000 interview with The Advocate, the then-reality star said he supported amending the 1964 Civil Rights Act. "I like the idea of amending the 1964 Civil Rights Act to include a ban of discrimination based on sexual orientation; it would be simple," he said. "It would be straightforward. We don't need to rewrite the laws currently on the books, although I do think we need to address hate-crimes legislation." In the last decade, however, Trump's political stance has shifted.
With an estimated 1.4 million U.S. adults who identify as transgender, backlash over the anti-trans proposal has been swift. Organizers have reacted to the administration's attempts to systemically "erase" LGBTQ individuals with defiance. Protests have popped up across the country, from New York City to Washington D.C. The LGBTQ community has made it clear that they intend to fight back against the government-wide effort to roll back recognition and protections of transgender people under federal civil rights law.
The Equal Employment Opportunity Commission continues to advocate for the inclusion of sexual orientation and gender identity under the federal ban on sex discrimination at work.
In the meantime, trans individuals across the country proclaim loud and clear that they "will not be erased"—and continue to encourage people to vote in the midterm elections against transphobic policies. It is a critical time for voters to stand against the policies of the Trump administration, and trans voices are leading the way to the polls.