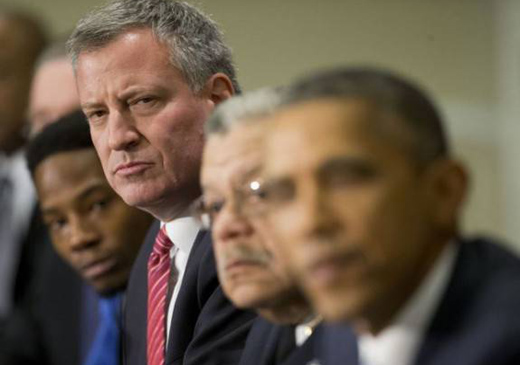 St. LOUIS – The Don't Shoot Coalition condemned today in a statement what it says is the retaliatory arrest of Rasheen Aldridge, a youth leader and member of the Ferguson Commission. The coalition, in its statment, also objected to what it termed the widespread targeting of protests leaders including arresting them after protests, holding them on exaggerated charges and putting 24-hour holds on them.
"Numerous activists in our movement have been followed, harassed and intimidated by the St. Louis Metropolitan Police and other local police agencies," said Michael T. McPhearson, Don't Shoot co-chair and executive director of Veterans For Peace. "The treatment of Rasheen stands out as politically motivated in response to his leadership on the ground and as a Ferguson Commission member."
Rasheen Aldridge is only the most recent and prominent victim, according to the coalition.
A youth leader involved in numerous campaigns, Aldridge has met with Mayor Slay to discuss city policy changes in the wake of Michael Brown's death. He was also recently appointed to the Governor's Ferguson Commission. And, on Monday he traveled to Washington and met with President Obama about conditions in Ferguson.
On Nov. 25, the day after the Grand Jury announcement, Aldridge was part of a protest at City Hall in which peaceful protestors attempted to enter St. Louis City Hall, a public building that should have been open. In response to his activism, the City of St. Louis has put out a summons for his arrest for allegedly assaulting an officer while attempting to enter City Hall that day.
Zach Chasnoff, a former organizer with Missourians Organizing for Reform and Empowerment (MORE), was also charged with assaulting an officer for attempting to enter City Hall. He was arrested by eight officers while grocery shopping with his wife days after the protest. After being arrested, the cops took his handcuffs off and one officer aggressively got in Chasnoff's face and urged Chasnoff to punch him. Chasnoff's wife was also intimidated and harassed by officers while inside the Schnuck's grocery store. Chasnoff was put on a 24-hour hold.
Last night Derek Laney, also of Missourians Organizing For Reform and Empowerment (MORE), was arrested at a protest in front of the Department of Justice regarding the no indictment for the officer who choked Eric Garner to death. Laney was arrested while lying flat on the ground; now, he is currently being held without bond on a 24-hour hold for third degree assault at the St. Louis City Justice Center.
Wes McEnany, president of the Mid-South Organizing Committee and the Show Me $15 campaign, was arrested last night at the Phillips 66 on N. Broadway. As part of the national fast food strikes, workers were finishing up a protest last night when the police came up in riot gear and started to cuff workers. McEnany went to talk to the police, who told him they would arrest everyone unless McEnany would be arrested. McEnany was charged with failure to obey a police officer.
David Whitt, a resident of Canfield Apartments and co-founder of the Canfield Watchman Copwatch group, was riding his bike on the morning of Nov. 24, the day that the Grand Jury announced its decision regarding Officer Wilson. He pulled over to the side of the road on his bike. When police drove by, they arrested him, saying they stopped him for failure to wear a bicycle helmet. He was charged, however, with disrupting traffic.
"The Don't Shoot Coalition calls on Mayor Slay and all law enforcement leaders to control their police forces," said McPhearson. "Those who 'serve and protect' must demonstrate a greater respect for democratic rights. It's time to drop all charges against protesters and stop targeting perceived political leaders." said McPhearson.
Twenty year-old Ferguson activist Rasheen Aldridge met with President Obama this week in the White House to discuss Ferguson. Pablo Martinez Monsivais AP