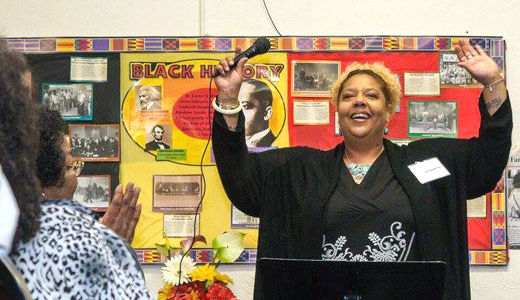 OAKLAND, Calif. – For years, negotiations have been underway for Coliseum City, a huge new development project in East Oakland planned for land surrounding two major sports arenas and featuring hotels, housing, retail shops and restaurants as well as rebuilt sports facilities. The proposed development is part of an overall project called the Coliseum Area Specific Plan.
The city, and the surrounding Alameda County, which share ownership of the present sports facilities, are continuing to meet with developers and with the Oakland Raiders and Oakland A's, who use the present sports facilities.
In its "Vision for the Future," the city lists as its first objective keeping those teams in Oakland, while developing business opportunities, creating a "vibrant urban mixed use district," protecting the environment and restoring natural habitat along the adjacent San Francisco Bay shoreline.
To date, negotiations about the development have been taking place mostly behind closed doors, without community participation.
At the same time, those living in the economically challenged area – many of them African American and Latino – are bringing forward their vision of development that also meets their needs for affordable housing, a clean and healthy environment, and good union jobs for current residents. Area residents, and housing, environmental and labor activists throughout the city, have demanded repeatedly that such community benefits be written into any development plan for the area.
The latest in a series of such efforts was a March 5 town hall meeting at Union Baptist Church, where nearly 200 area residents worked in intensive small-group discussions to flesh out specific ways development can help current residents stay in their community and build a better future.
The town hall was organized by the Oakland United coalition of community, environmental and labor organizations.
Longtime East Oakland activist Esther Goolsby, a member of Communities for a Better Environment, started the ball rolling by declaring, "We don't want another development that's going to radically change Oakland and it's not going to benefit our community."
Together with environmental justice and affordable, reliable public transit, Goolsby emphasized that what is needed is "affordable housing so people can stay in their homes and not have to move from their community and their heritage," along with "good, secure union jobs so we can put food on our tables, and give back to society."
Her theme was picked up by Theodora Polk of East Bay Housing Organizations, who told the group, "We have to visualize, now and years from now, how you think Oakland is going to be. We want people to be able to stay in Oakland, keep their jobs, have better jobs. We want children to go to school each day and learn, without having to fear that when they get home, they may not have a home left.
"If we don't start fighting now," Polk added, "five years from now our children will have no future. So we must visualize how we want the future to go, for ourselves and our families."
Emmanuel Barraza, an 18-year-old college student active with the Urban Peace Movement, said he plans to major in political science "because the best way to help our community is to be involved in the political system. Oakland is where I'm from, Oakland is me, I don't want to leave my culture, my community and my history."
Participants then broke into over a dozen small groups, to start an intensive "visualization" process.
In one group, a longtime area resident said that of her seven children, 27 grandchildren and several great grandchildren, she's the only one still in Oakland, while all the rest of her family has been forced by soaring housing costs to move to communities much farther away.
Another said she was being forced to move after her landlord raised the rent on her studio apartment to more than $1,000 per month. She said the landlord claimed he acted "because of rising rents in Oakland." She is now suing the landlord.
Besides affordable housing, good jobs and a clean and safe environment, among proposals were a community health center, free child and medical care, paid job training, an end to dumping, and a mural arts program to encourage artistic talents now largely engaged in graffiti.
The visions put together by all the groups are now being compiled into a fact sheet that Oakland United will present to the city and county.
Also among organizations participating in Oakland United are the East Bay Alliance for a Sustainable Economy, Alliance of Californians for Community Empowerment, Causa Justa/Just Cause, Oakland Community Organizations, Alameda County Building Trades Council, UNITE HERE Local 2850 and Faith Alliance for a Moral Economy.
Photo: Longtime East Oakland activist Esther Goolsby, Communities for a Better Environment. Oakland United Coalition Facebook.