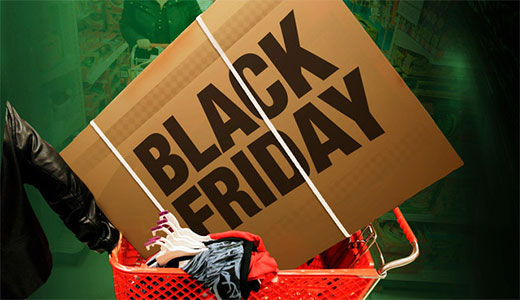 CHICAGO – As the largest Black Friday strikes and protests scheduled for Friday, Nov. 28 rapidly approach, the growing calls for change at Walmart continue. Some 1,600 strikes and protests at Walmart stores are in the works, according to sources close to organizers.
Economists, labor law experts and other professionals are joining the huge number of labor unions and allied groups that are endorsing and planning to join in the protests.
Among them are Robert Reich, former U.S. Labor Secretary.
In a new video on his Facebook page, he outlines how America's richest family could single handedly change the direction of Walmart.
Labor law expert John Logan weighed in with his own remarks in a recent commentary in the Hill: "The tide may be turning against the billion-dollar corporations like Walmart that provide substandard jobs and expect taxpayers to pick up the tab. As a result of escalating protests, international action and community support, workers are finally being heard concerning poverty wages, lack of hours, and erratic scheduling, meager benefits and dead-end jobs."
Carol Joyner of Labor Project for Working Families said that Thanksgiving festivities will not stop her from joining the Black Friday Protests. "I'll gather up my turkey-filled friends and relatives and visit my nearest Walmart. I'll stand outside in solidarity with workers, do some chanting and maybe take some selfies, deliver a memo to the store manager, and contribute to building a fair economy – for us all."
A new report out from Demos, meanwhile, shows big box retailers spent $30 million on elections and lobbying during the 2014 election cycle, almost six times more than they spent in 2000-and overwhelmingly supported Republicans over Democrats. The report finds Walmart is one of the biggest political donors in the country, and its owners, the Waltons, spent a total of $7.3 million in campaign contributions between 2000 and 2014, heavily favoring Republican candidates and PACs. The report, Retail Politics, states: "Walmart is the biggest spender by a wide margin, with $2.4 million in donations through its Political Action Committee (PAC) and individual donations and $12.5 million in lobbying expenses during the 2014 electoral cycle. This political spending is a problem for democracy, because extensive research suggests that the domination of wealth in our political process can significantly effect public policy, and that the priorities of the affluent often diverge from majority opinion. On issues like taxation, economic regulation, Social Security, and the minimum wage the differences can be stark."
David Cooper, an economic analyst at the Economic Policy Institute, says low wages in retail across the board and Black Friday deals are connected and why taxpayers should be concerned.
"There's robust research showing that the exceedingly low wages paid by some large retailers," he said, "significantly depresses wages at similar competing firms.
"There are certainly retailers that provide high quality jobs, but the data show that far too often retailers are paying wages that are woefully inadequate to live on. So long as companies can get away with paying unlivable wages, the American taxpayer is getting a bad deal. The savings may seem great on Black Friday, but we're effectively paying extra all year long."
Photo: AP