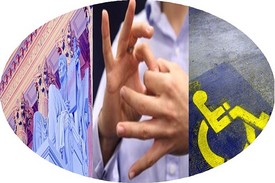 It has been 14 years since the Americans with Disabilities Act (ADA) went into effect.
When the ADA was passed by Congress and signed into law in 1990, it was hailed as a major victory that would benefit the millions of people in the U.S. who were disabled. It was also hailed by many others who realized the possibility they would be regarded as disabled at some point in their lives.
The law became effective on July 26, 1992. The 14 years that have elapsed since then have certainly been educational with respect to how ultra-right political forces regard this civil rights legislation.
Because of the ADA, public buildings, hotels, supermarkets, shopping centers and transportation are more accessible today than they were two decades ago. The ADA also makes it illegal to inquire as to an individual's disability in the employment process, and requires accommodations for employees with physical or emotional disabilities.
But in Tennessee, the state's attorney general sought to declare the ADA unconstitutional on the basis of states' rights. Although Tennessee was not successful, in another ADA case the U.S. Supreme Court ruled the law's definition of who is disabled is altogether too vague and confusing. President Bush's appointment of ultra-right ideologues to lifetime sinecures on the Supreme Court poses a danger to the gains realized because of the ADA.
However, as good as the ADA is, it isn't enough. The ADA is not an affirmative action law. Its gives companies a loophole, geared toward protecting corporate profits, saying they are obliged to provide access to persons with disabilities "to the maximum extent feasible."
What is needed is the recognition that full employment for all persons, irrespective of whether they are disabled or non-disabled, is a right and not a privilege. What is needed is universal health care and programs that provide live-in attendants for all who need them. What is needed is a struggle against barriers caused by attitudes as well as cement. The ADA is a small but important step in that direction, and it is a step we believe is worth defending and expanding.