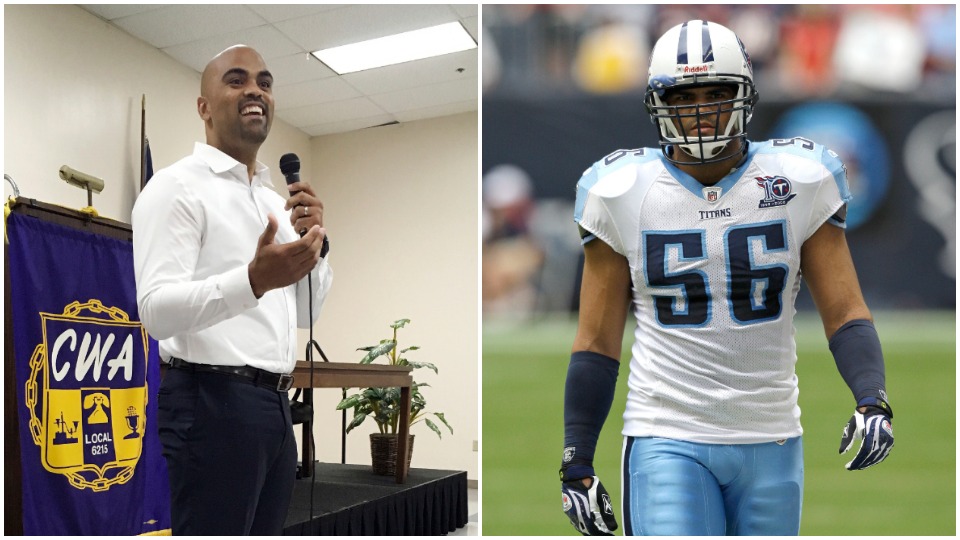 Quick note: The People's World sports desk will be taking a two-week break. In the meantime, while we're away, if you enjoy our unique sports coverage and analysis consider donating $18.00 in honor of our midterm election wins and outstanding election season coverage. Click donate today.
See you all in two weeks.
— Al Neal, People's World sportswriter
 "A house divided against itself cannot stand."
Abraham Lincoln spoke those words as a candidate for U.S. Senate on June 6, 1858 in front of a thousand people in Springfield, Illinois.
Yes, the "house" is now once more divided in 2018…but no one, not even Lincoln, could have predicted the horrors a Trump presidency would bring.
Last night's midterm election results were not an overwhelming blue wave but rather a forceful gale pushing against a destructive Republican legislative agenda. And it was an overwhelming systemic barrier-breaking victory for women and LQBTQ candidates.
With the U.S. House of Representatives back in the hands of Democrats, voters tightly wrapped a tourniquet around democracy's severed artery, slowing the bleeding caused by the Trump administration.
Last night also saw several former athletes win.
Colin Allred, former Tennessee Titans linebacker, defeated 11-term Republican incumbent Pete Sessions in the 32nd Texas congressional district. Allred won more than 52 percent of the vote. After four seasons with the Titans, Allred worked as an attorney in the Obama administration and was endorsed by the former president.
"We're in this together… We're all Americans, we're all Texans. And starting tonight, we're going to start acting like it," Allred said during his victory speech in Dallas.
"You believed in us when all the pundits didn't, when the experts said it wasn't possible," he continued. "And that belief has paid off tonight."
Ex-Indianapolis Colts receiver Anthony Gonzalez, a Republican candidate, won a seat to represent the 16th District of Ohio. He defeated Democratic challenger Susan Moran Palmer by winning more than 56 percent of the vote.
"It is with deep humility and gratitude that I accept the awesome responsibility of representing the 16th district in the 116th Congress," Gonzalez wrote in a statement on his website.
Gonzalez replaces long-term Republican incumbent Jim Renacci, who lost his bid to defeat Democrat Sherrod Brown for Ohio's U.S. Senate seat.
Former linebacker Napoleon Harris, a Democrat, won a seat in the Illinois State Senate running unopposed. He had an eight-year career with the Oakland Raiders, Minnesota Vikings, and Kansas City Chiefs.
Clint Didier, a Republican, won the Franklin County, Washington, Commissioner's race.
And Former Packers and Giants safety Aaron Rouse won a seat on the Virginia Beach city council. Rouse played in three NFL seasons.
Former MMA fighter and Democratic candidate Sharice Davids, 38, unseated Republican incumbent Kevin Yoder in Kansas' 3rd Congressional District. Davids is one of the two first Native American women elected to Congress last night.
Former third-basemen Jessie White, 84, secured a seventh consecutive term as Illinois' Secretary of State. It's a position White has held since 1999—the first and longest-serving African-American to hold that office. White played in the Chicago Cubs' farm teams from 1959 to 1966.
It is now Wednesday morning.
The longest and most and most fatiguing midterm election season has ended.
Now our work starts over: educate, agitate, organize, and repeat.