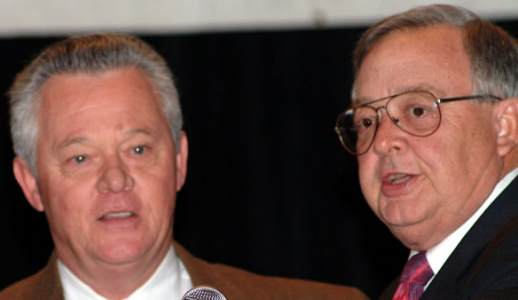 DALLAS – Texas construction companies are cheating the state out of as much as $175 million a year by misclassifying ordinary workers as "independent contractors," according to a commentary by the Texas AFL-CIO. The original report came from WFAA-TV in Dallas.
They reported a particular case in which the Mansfield Independent School District decided to spend $39 million on the Center for Performing Arts. They sought the lowest bids and awarded the contract to AB Rebar.
In a sworn deposition about the Mansfield job, the owner was asked, "Do you pay – do you withhold taxes?" His reply: "No, I don't pay taxes. I don't pay their taxes." The television report raised the question, "Did he get the low bid because he isn't paying payroll taxes?"
More than state law is concerned. If an actual worker is misclassified as an "independent contractor," then he or she doesn't get federal taxes or Social Security credit either. Employers save big. The national AFL-CIO has been calling attention to such cheating recently.
The Texas Workforce Commission is in charge of enforcing work laws, and Commissioner Ronny Congeleton, who is a member of Teamsters Local 745 and represents workers, tried to get the commission to ask state legislators for penalties. The other two commissioners, one representing business and the other representing "the public" voted him down.
Photo: Texas Workforce Commissioner Ronnie Congleton (left) and Texas AFL-CIO leader Emmett Sheppard. Jim Lane/PW