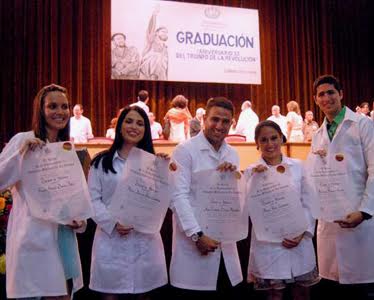 WASHINGTON – "By reopening embassies … President Obama's White House has taken initial steps to put an end to a policy that has adversely affected the health of the American people," Dr. Peter Bourne wrote in a recent issue of the Roll Call newspaper. Dr. Bourne was a special assistant for health care issues to President Jimmy Carter.
If the current thaw in U.S.-Cuban relations leads to lifting the decades-long blockade, Americans will have access to life-saving drugs and vaccines now banned in the U.S.
For example, CimaVax, a vaccine that has proven to be an effective treatment for lung cancer, is being kept from U.S. lung cancer patients. Nor do people in the U.S. have easy access to a cure developed in Cuba for dengue, a brutally painful and sometimes fatal mosquito-borne disease that has spread to the Florida Keys, Texas and as far north as San Francisco.
Furthermore, with no blockade American medical experts could learn more about how Cuba has ended mother-to-child transmission of HIV and syphilis. It is the first country in the world to do so.
Also there's Heberprot-P, a Cuban-developed medication which greatly reduces the risk of leg amputations among diabetics. Among 165,000 diabetic-foot patients in 26 countries, Heberprot-P has brought down the risk of amputation by a whopping 75 percent.
Diabetes affects more than 29 million people in the U.S., almost ten percent of the population. Of these, some 85,000 patients suffer limb amputations annually. Last December, 111 members of Congress signed a letter to the U.S. Treasury secretary asking the government to grant a license that would allow testing of Heberprot-P in the U.S. The license was granted, but Treasury's Office of Foreign Assets has refused to give the go ahead to selling Heberprot-P in the U.S. even if the U.S. Food and Drug Administration approves the medication as safe and effective.
U.S. can learn from Cuba
The U.S. could learn a lot from Cuba's medical system. For example, despite the fact that Cuba's entire GNP is miniscule compared to that of the U.S., the United Nations reports that Cuba's infant mortality rate is less than five deaths per 1,000 births compared to six in the U.S. Cubans also have the same life expectancy as people in the U.S.
Cuba trains almost seven doctors for every 1,000 citizens compared with just under three in the U.S., the World Health Organization says. Of course in Cuba, this training is free.
What's more, medical professionals in Cuba are trained from day one to treat each patient as an individual and to emphasize prevention of ailments.
Henry Reeve Brigade
Because it has developed such an effective and efficient health care system, Cuba is able to lead the world in sending medical help to countries hit by natural disasters or epidemics.
When Guatemala and Haiti were devastated by hurricanes, Cuban medical personnel rushed to help. When Pakistan suffered an earthquake and Indonesia a tsunami, Cuban-trained medical professionals were on the scene.
Most recently, Cuba sent 461 doctors to help fight the Ebola epidemic in West Africa; more than any other nation.
Currently more than 50,000 Cuban health professionals are serving in 66 countries.
Cuba calls its overseas program the Henry Reeve Contingent of Doctors Specialized in Disaster Situations and Serious Epidemics, or more commonly the "Henry Reeve Brigade." It's named after an American who died in 1876 after fighting with the Cuban Army against Spain for seven years.
Escuela Latinoamericana de Medicina
Cuba established the Escuela Latinoamericana de Medicina (ELAM) in 1999. It's a medical school that gives six year scholarships to students from the world's poorest and most remote communities. In return, when they graduate they must work where medical care is needed the most.
To date, more than 23,000 doctors have graduated, including more than 200 who are now practicing in the most underserved communities in the U.S.
One of the graduates is Veronica Flake, from Philadelphia. She is quoted in the online newsletter Latin Correspondent as saying "I wanted to learn a holistic, comprehensive approach to medicine and Cuban doctors are renowned for that. My goal is to work with low-income and immigrant communities, so it made sense to study in Cuba."
For Dr. Bourne's article on Cuban medical advances, go here.
Photo: Graduation of University of Medical Sciences of Havana, Cuba, for the academic year 2014-2015, held July 21 at the Karl Marx Theater, with Health Minister Roberto Morales Ojeda. ELAM