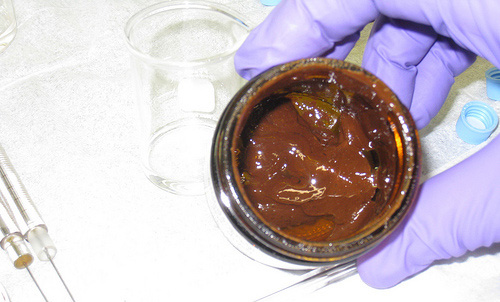 Responding to growing alarm about health hazards to humans and wildlife resulting from BP's oil spill, Environmental Protection Agency Administrator Lisa Jackson ordered the company last May to reduce its usage of dispersants by 75 percent. Since then, the company has mostly complied with the order, reducing its usage of dispersants by 68 percent.
New results of EPA testing released this week found that dispersants alone likely less toxic than feared and are certainly less toxic to sea life than oil.
According to data released this week, the EPA tests found that none of the eight dispersants used in the water along the Gulf Coast "displayed biologically significant endocrine disrupting activity."
Further testing will study the toxicity of the combination of oil and dispersants.
"EPA is performing independent tests to determine the potential impacts of various dispersants. We will continue to conduct additional research before providing a final recommendation," said EPA Administrator Jackson. "We want to ensure that every tool is available to mitigate the impact of the BP spill and protect our fragile wetlands. But we continue to direct BP to use dispersants responsibly and in as limited an amount as possible."
Paul Anastas, EPA assistant administrator for Research and Development, told reporters Wednesday that EPA's main concern is that BP use dispersants in a limited way and that they use only those dispersants that are proven most effective. It also has ordered the manufacture of the dispersant to release the ingredients of its product publicly.
Anastas also noted that scientists expect dispersants to biodegrade within weeks or months of use. "Oil is enemy number one in this crisis," he said. Reduced use of dispersants along with reliance on oil collection, burning, and skimming on the best means of reducing the environmental hazards of BP's oil spill, he stated.
The Obama administration has called on BP to provide proper safety and health equipment and training for clean-up workers in the Gulf Coast. Readers can join the call to demand BP provide safety equipment for workers here
Photo: Photo: U.S. Geological Survey Government scientists study samples from oil spill gunk.