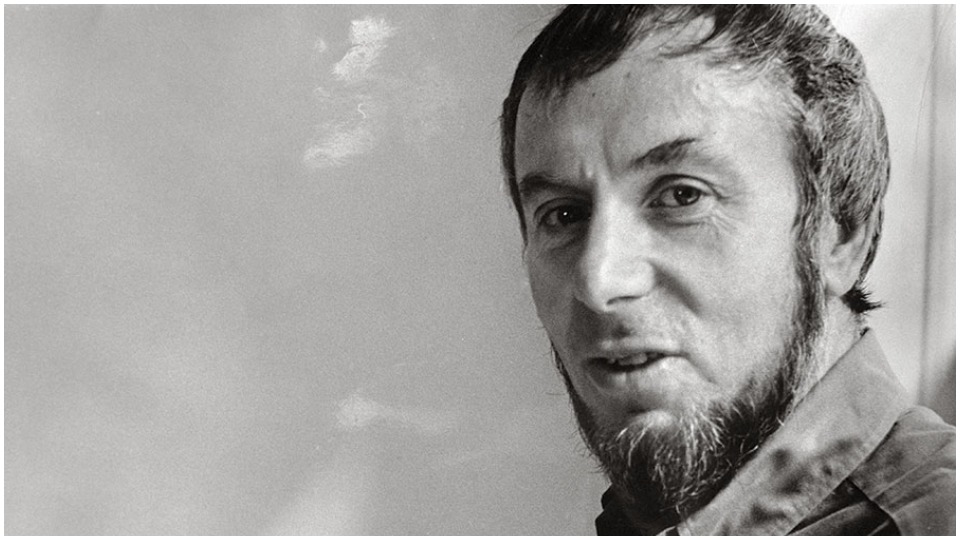 Eric Russell Bentley, born Sept. 14, 1916, as World War I was raging, died on August 5, 2020, at the age of 103. Bentley was a British-born American critic, playwright, singer, editor and translator. In 1998, he was inducted into the American Theatre Hall of Fame and was a member of the New York Theater Hall of Fame in recognition of his many years of cabaret performances.
Bentley attended Oxford University, receiving his degree in 1938, and subsequently attended Yale University (B.Litt 1939 and PhD 1941). Beginning in 1953, Bentley taught at Columbia University and simultaneously was a theater critic for The New Republic. Known for his blunt style of criticism, Bentley incurred the wrath of playwrights Tennessee Williams and Arthur Miller, both of whom threatened to sue him for his unfavorable reviews of their work. In 1960-61, Bentley was the Norton professor at Harvard University.
Bentley became an American citizen in 1948, and lived for many years in New York City.
Bentley was one of the preeminent experts on German playwright and poet Bertolt Brecht, whom he met at UCLA as a young man in the 1940s, and whose works he translated extensively. He edited the Grove Press issue of Brecht's work, and recorded two albums of Brecht's songs for Folkways Records, most of which had never before been recorded in English. His volume of songs by Brecht and German composer Hanns Eisler, edited musically by Earl Robinson, who had studied with Eisler, was a milestone recognition in the West for Eisler, who had spent the last years of his life teaching and composing in the German Democratic Republic (he also composed the GDR national anthem).
Although a great admirer of Brecht and Eisler, and someone who knew them both intimately in America and Europe, Bentley maintained his political independence. "Marxism was important to me," he wrote in The Brecht Memoir. "I was and am deeply influenced by it. But I have never been a Marxist." He chafed at those in literary, academic and theatrical circles whose primary allegiance to Brecht was based on his Communist politics. Yet no one in the English-speaking world did more for Brecht's work than Eric Bentley, and perhaps it can be said that his very independence accounted for that achievement.
In 1968, Bentley signed the "Writers and Editors War Tax Protest" pledge, vowing to refuse tax payments in protest against the Vietnam War. He was elected a Fellow of the American Academy of Arts and Sciences in 1969, the same year he declared his homosexuality, coming out at age 53. He cited his gayness as an influence on his theater work, especially his play Lord Alfred's Lover, based on the life of Oscar Wilde. He won a Robert Chesley Award in 2007.
Bentley's many critical books including A Century of HeroWorship, The Playwright as Thinker, Bernard Shaw, In Search of Theater, What Is Theater?, The Life of the Drama, Theater of War, Brecht Commentaries, The Brecht Memoir, and Thinking About the Playwright.
In addition, he edited Thirty Years of Treason: Excerpts from Hearings Before the House Committee on Un-American Activities, 1938-1968, which appeared in 1971. His most-produced play, 1972's Are You Now Or Have You Ever Been: The Investigations of Show-Business by the Un-American Activities Committee 1947-1958, was based on the transcripts collected in that book. His plays Round One and Round Two are modern-day takeoffs on Arthur Schnitzler's play La Ronde, chronicling the sexual escapades of his generation at the turn of the 20th century.
Bentley released a number of recordings, including Bertolt Brecht Before the Committee on Un-American Activities: An Historical Encounter (1961), A Man's a Man by Bertolt Brecht (1963), Songs of Hanns Eisler (1964), Bentley on Brecht: Songs and Poems of Bertolt Brecht (1965), Bertolt Brecht's The Exception and the Rule (1965), The Elephant Calf and Small Comments on Large Themes (1968), Bentley on Biermann: Songs and Poems of Wolf Biermann (1968), and Eric Bentley Sings The Queen of 42nd Street (1970). Many of these albums turned into one-man cabaret shows with himself at the piano, singing in an "actor's" voice that stressed the importance of the text over technical musicianship.
Eric 1 and Eric 2
People's World Cultural Editor Eric A. Gordon retains vivid memories of his interactions with Bentley. They had met in connection with Gordon's research on his biography Mark the Music: The Life and Work of Marc Blitzstein. Their worlds were bound to intersect as Blitzstein was the world-famous translator of Kurt Weill and Bertolt Brecht's Threepenny Opera, which was effectively "reborn" in the early 1950s, after Weill had died, because of Blitzstein's contributions. Yet in a sense, Bentley and Blitzstein were themselves rivals, as Bentley had also translated 3PO, yet his more literary and literal translation never took off commercially.
Bentley generously cooperated with Gordon, sharing memories of conversations and associations he had had with Blitzstein. Gordon had found in the Blitzstein archives a letter from Brecht extolling the Blitzstein translation as the best, and sought Bentley's advice on getting permission from Brecht's son Stefan to quote the letter. Bentley counseled that Stefan was a famously protective guardian of his father's estate, and also rather arbitrary, and permission would not likely be obtained easily. He was correct: Stefan did not grant permission. Bentley theorized that the son did not want that letter to be published because in case another translation came along later that he liked better, that quote might stand in the way of its success. Gordon had to resort to a paraphrase, rather than a direct citation.
Bentley also consented to write a glowing blurb for the back cover of Gordon's book—"…rescues Marc Blitzstein from something like oblivion: the man had slipped through the cracks of history. But now: the facts…." After Gordon moved from New York to Los Angeles, they amusingly (well, to themselves, anyway) referred to one another in correspondence as the (elder) Eric 1 and Eric 2.
On a trip to New Zealand in 1993, Eric 2 happened to stumble upon a second-hand recording of a local theater company's 3PO, and it turned out to be the rarely staged Bentley version. Eric 1 was elated to hear of it, as his version had never been recorded before, and offered a selection of his own books inscribed to Eric 2 in exchange for it, and the deal was made.
As Bentley aged he became, and remained for quite some years, America's oldest living playwright. Readers and theatergoers who appreciate the work of Bertolt Brecht, and reading about it in English, have primarily Eric Bentley to thank. His contributions are truly beyond measure.
Adapted from Wikipedia and other sources. An earlier version of this story appeared in PW on September 14, 2015, recognizing the playwrights's 99th birthday.