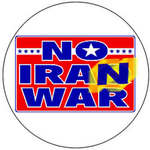 Moving to break the stalemate over Iran's nuclear program, European Union foreign policy chief Javier Solana met in Tehran June 6 with top Iranian officials to present new proposals agreed on last week by the U.S., Britain, China, France, Russia and Germany. The proposals are contingent on Iran's willingness to suspend its uranium enrichment and reprocessing — activities that are legal for peaceful nuclear power under the Non-Proliferation Treaty.
Foreign Minister Manoucher Mottaki and chief nuclear negotiator Ali Larijani said talks on the proposals were "good," but that Iran would not respond formally until after they had been studied.
Though details had not been officially announced at press time, they reportedly include support for Iran's civilian nuclear energy program, including building light-water reactors in joint projects with other countries. Also included are sale of aircraft and parts, backing for Iran's membership in the World Trade Organization, and letting Iran buy U.S. agricultural technology. In a major shift announced by the Bush administration on May 31, the package also includes U.S. direct participation in talks over Iran's nuclear program.
If Iran does not accept the proposals, possible penalties reportedly include a travel ban on Iranian leaders involved in the nuclear program and a freeze of Iranian assets abroad, but not a specific threat of military action.
The May 31 announcement by Secretary of State Condoleezza Rice broke with a 27-year-long U.S. rejection of substantive talks with Iran. It also came after years of increasingly ominous threats and allegations by the Bush administration, which asserts that Iran aims to build nuclear weapons. Iran steadfastly denies the claim, and the watchdog International Atomic Energy Agency has not found evidence for it.
Last April, investigative journalist Seymour Hersh revealed in The New Yorker magazine that top-level U.S. military planners were drawing up contingency plans for use of nuclear weapons against Iran. Hersh had earlier reported that U.S. covert teams were active inside Iran.
Though details are still unclear, the new proposals "certainly represent a departure from the bellicose threats we were hearing not long ago, about all options being on the table," Jackie Cabasso, executive director of the Western States Legal Foundation, said in a telephone interview. If Iran can agree to suspend its uranium program, and if the U.S. can provide security assurances it will not attack Iran, "then I think the two sides can talk," added Cabasso, who is also a member of the steering committee of United for Peace and Justice.
Cabasso warned against complacency. "We can assume that Pentagon war planning continues and that all options including the nuclear option are still on the table," she said. "I think we should also encourage this kind of diplomatic approach and give credit where credit is due. This offers hope for dealing with Iran as a member of the international community instead of some kind of pariah."
Cabasso said growing public opposition to a possible attack on Iran contributed to the shift, as did lack of international support, and differences within the Bush administration.
In a paper prepared for United for Peace and Justice, Phyllis Bennis of the Institute for Policy Studies urged the U.S. to "initiate direct talks with Iran without preconditions," with the ultimate goal of creating a zone free of weapons of mass destruction throughout the Middle East. The administration's decision to talk with Iran results from its failure to win even minimal international support for its military and economic threats, as well as domestic opposition by military and other policymakers, Bennis said.
Last weekend, Iranian President Mahmoud Ahmadinejad said his country would consider the proposals and is ready to "hold fair and unconditional talks," and said again that Iran's right to peaceful nuclear technology is not negotiable. Ahmadinejad also said he would make the proposals public, despite a United Nations request that details remain confidential.
Rice warned June 4 that the issue needs to be settled in "weeks, not months," but White House spokesman Tony Snow was quoted as saying, "Let's give it time, let the Iranians take a look at what the offers are, the incentives and disincentives."
China and Russia have consistently opposed threats and sanctions against Iran. In a June 1 phone conversation, China's President Hu Jintao urged President Bush to settle the Iranian nuclear issue through diplomatic channels and negotiations. "The more Washington talks about diplomacy and political process and not something else, the better it is as far as we're concerned," said Russia's UN Ambassador Vitaly Churkin.