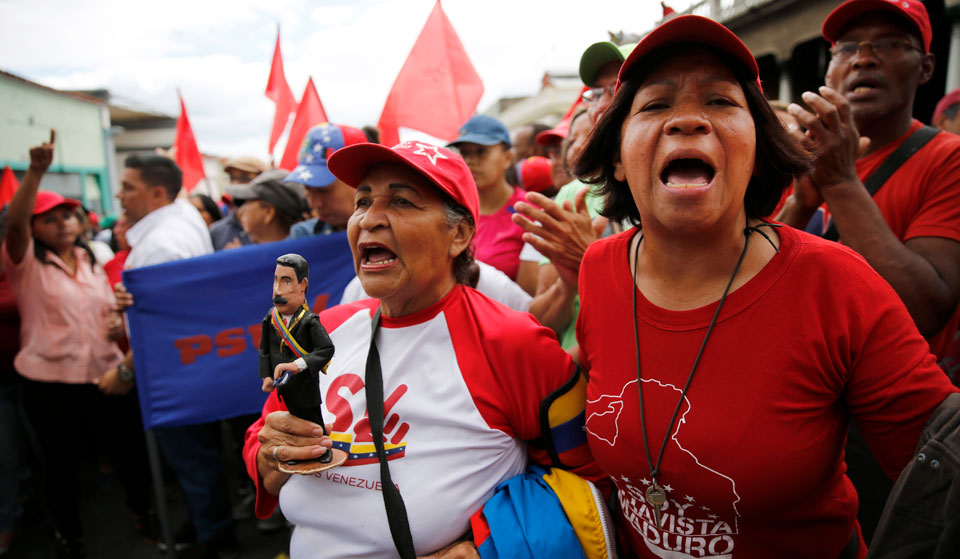 LONDON—European leaders have shown themselves eager to join forces with the United States in their push for regime change in Venezuela, issuing democratically-elected President Nicolás Maduro an ultimatum, giving him eight days to call an election.
France, Germany, and Britain have sided with the Trump regime, backing Spain's Prime Minister Pedro Sanchez, who issued a statement saying, "We want democracy and free elections in Venezuela.
"I want to state absolutely clearly that if within eight days, fair, free, and transparent elections are not called in Venezuela, Spain will recognize Juan Guaidó [the leader of Venezuela's sidelined National Assembly and self-declared "interim president"] as president."
Venezuela's Foreign Minister Jorge Arreaza dismissed the demands at the UN Security Council meeting in New York on Saturday.
"Nobody is going to give us deadlines or tell us if there are elections or not," he said.
Earlier, Britain's Foreign Secretary Jeremy Hunt regurgitated unsubstantiated claims of electoral irregularities in last May's presidential election.
One of the allegations made by Hunt—that ballot boxes were stuffed—was refuted by Sinn Fein MP for South Down Chris Hazzard as "complete rubbish."
Hazzard, who was in the country during the election as part of an international observation team, explained how he met people who were freely and openly campaigning against Maduro.
"It's also not possible to 'stuff ballot boxes' as ballots are electronically twinned with voter ID and fingerprints," he said.
On Saturday, the Bank of England blocked the Maduro government from withdrawing $1.2 billion worth of gold after pressure from U.S. officials who are seeking to divert Venezuela's overseas foreign currency to Guaidó to boost his bid for the presidency.
The sum represents a large part of Venezuela's $8 billion of foreign reserves.
Sources claimed that U.S. Secretary of State Mike Pompeo and hawkish National Security Adviser John Bolton lobbied the British government—which came out in support of Guaidó's illegitimate claim to the presidency last week—to cut off Venezuela's gold supply as they try to strangle the country's economy to foment regime change.
A U.S. Treasury Department statement confirmed it "will use its economic and diplomatic tools to ensure that commercial transactions by the Venezuelan government, including those involving its state-owned enterprises and international reserves, are consistent with" its recognition of Guaidó as the interim president of Venezuela.