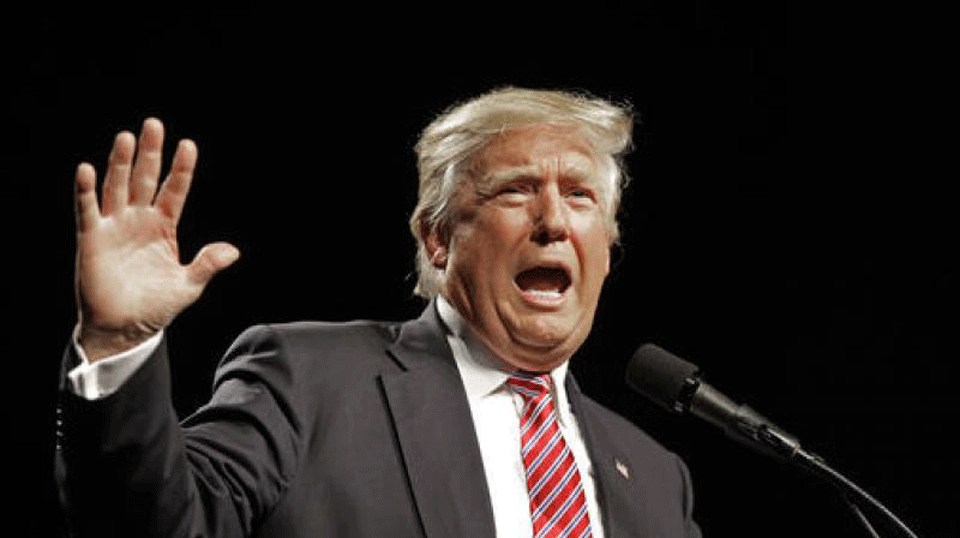 As President Trump publicly claims that the numbers of COVID-19 infections are "going down almost everywhere," documents from his own White House suggest that infection rates are dramatically increasing in areas that form the base of his political support.
A Coronavirus Task Force report from May 7 obtained by NBC suggests that cases are mounting at high rates in small cities and rural parts of the country as they become the epicenters of local outbreaks. Meat processing plants and prisons are often involved.
Trump continues, however, to push the lie that cases are declining. On Monday, he said, "all throughout the country, numbers are going down."
The figures chart the 10 top outbreak areas in the country, showing case growth over the seven-day period up to May 7 compared to the previous week.
Trousdale County, Tennessee, tops the list with a 1,297.9 percent week-over-week increase, in part due to an outbreak at a state prison in the area.
The data also tracks "locations to watch"—jurisdictions that are seeing caseloads increase but at a slower rate than the biggest outbreaks. These are mostly large cities in states that are beginning to relax social distancing orders including Dallas, Texas, Omaha and Lincoln, Nebraska, and Montgomery, Alabama.
The data proves that COVID-19 has begun its spread into rural America, moving away from the handful of large, urban outbreaks that dominated March and April.
More than 80,000 people have died of COVID-19 in the U.S. since the pandemic began.
The true death count, however, is believed to be much higher. The CDC released data yesterday showing 24,000 excess deaths beyond the expected norm in New York City over the period of the pandemic — a number that vastly exceeds the 13,000 dead New Yorkers who tested positive for the virus.