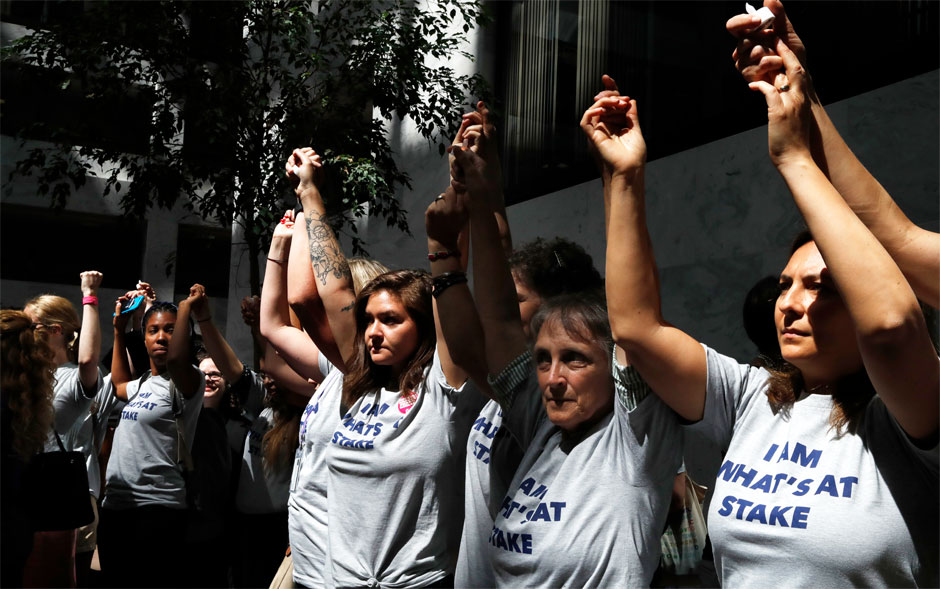 There's a battle taking place across the country, with thousands taking part in the resistance against President Donald Trump's Supreme Court nominee, Brett Kavanaugh. Scandal and controversy continue to roll out from the administration currently occupying the White House, and the potential of Kavanaugh being sworn onto the highest court of the United States is the latest and biggest.
Kavanaugh has a history of anti-woman stances, which has many worried about the role he could potentially play in reversing decades of progress on women's rights, including Roe v. Wade, a judgment that Trump has sworn to his base voters that he would destroy. Not only this, but damning information from Kavanaugh's past, such as alleged sexual misconduct, increasingly paints a picture of a potential Supreme Court Justice that would be an enemy of marginalized and working people.
People's World interviewed Alison Dreith, Executive Director of the National Association for the Repeal of Abortion Laws chapter in Missouri (NARAL Pro-Choice Missouri). Dreith was recently arrested for engaging in civil disobedience while participating in a sit-in at the beginning of the Kavanaugh Senate confirmation hearings in Washington. She is now out of jail, and spoke to People's Word about what's at stake, concrete ways people can participate in stopping Kavanaugh's nomination, and her optimism that the people can prevail.
People's World: Why did you think it is important to participate in protests against Kavanaugh's nomination?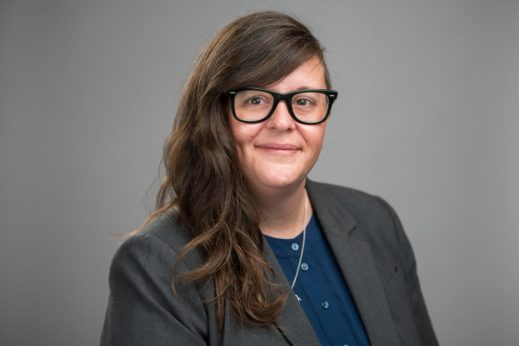 Alison Dreith: I think Kavanaugh's nomination to the Supreme Court is not only dangerous, but in particular I think for Missourians, we have a U.S. Senator [Claire McCaskill], who is in an election year, who has not come out publicly on where she stands on the nominee. So, the stakes are really high, especially for us voters in November for her to do the right thing.
Not just abortion [rights] is on the line with this nominee, but every single right we hold dear. From racial justice to workers' rights to the environment to sensible gun legislation—you name it—it's on the chopping block.
Recently, the 8th U.S. Circuit Court of Appeals in St. Louis, which is kind of deemed to be the second most conservative court in the country, struck down a lower court's decision to allow an injunction against Missouri's targeted regulation of abortion providers, taking us back to a one-clinic state. This really jeopardizes the future of legal abortion in Missouri. This reminds us of what's at stake if Kavanaugh makes it to the Supreme Court. If this Missouri law makes it to him come January, that could overturn just a two-year old "settled law" that could have rippling effects across the country for access to legal abortion.
There's been an emboldening, by this White House, of attacks on women's rights. How do you see this issue going beyond Kavanaugh?
There's definitely an emboldening by the far-right under this administration. Not only with reproductive rights and healthcare, but to the blatant racism and xenophobia we're seeing across the country. Trump said directly, on the campaign trail, that he would nominate Supreme Court Justices that would overturn Roe v. Wade and criminalize and punish folks for having an abortion. He said that then, and I believe him now, when he nominates a man like Kavanaugh.
But also, this is a spider web throughout the entire administration. [For example] his choice of Vice President Mike Pence, who has had devastating effects on access to abortion in his home state of Indiana. This includes his [Trump's] constant attacks on Title X funding, and his ban on words such as "fetus," "transgender," and "evidence based." All of this is really allowing the anti-choice movement, which is well-funded and insidious, to punish women for their private medical decisions.
How did organizing the act of civil disobedience during the Kavanaugh hearing, of the sit-in, come about? What kind of message were you hoping was sent to the public from that protest?
We have to look at the juxtaposition. Obviously the messaging was for our senators. It was for women and the general public to show how extreme this nominee is and what is really at stake. The people who were getting arrested, like myself, were 90 percent women. And so, to see women putting their bodies and freedom on the line I think was very important and powerful. I also think that having all white men remove us from that hearing room was really intentional, and something for people to really take notice of.
It's different than Judge Neil Gorsuch last year. It's a tipping point on the scale of the Supreme Court with conservative men. Everyone who was getting arrested might not have necessarily been there for abortion access. Some of them were people afraid of losing access to the Affordable Care Act; some of them were there to support the ongoing Mueller investigation; for others it was the environment. Every woman had her different story to tell.
The fact that it was women stepping up, and women have been the ones—in particular Black women and women of color—in leading this resistance, is something the general public really needs to pay attention to.
For people who want to get involved in this resistance, what are some concrete things they can do, so they can feel empowered? And what real effect does this resistance have? Will it make any kind of impact on Kavanaugh's nomination?
I think we can actually win this fight, and I happen to be a very pessimistic person. So I hope people take note of that. As long as all the Democrats come out as a no vote, we only need two Republicans.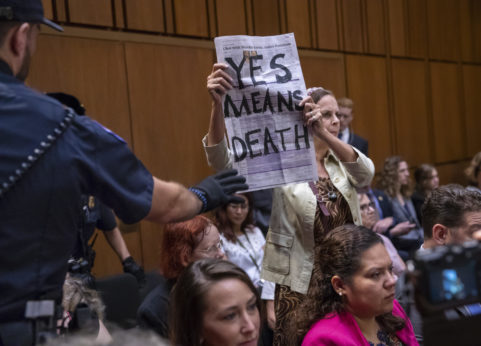 We've seen Republicans in the past couple of years buck their party line. People are really looking at Senators Susan Collins and Lisa Murkowski, who were two of those votes to save the Affordable Care Act, and who are pro-choice women, who I believe want to uphold their legacy of bucking that party line to stand up for reproductive rights. If folks don't live in an area where they have a senator who is a target, call into the offices of Senators Collins and Murkowski. Write them letters. Send them postcards. It's really important. They need to feel the pressure.
This is not just something that will affect only whatever single issue you care about right now. This is something that will affect generations to come, and we have the opportunity to stop it. Whatever [protest] action that has empowered you since Donald Trump took office, take that sort of direct action, or civil disobedience, to act now. Civil disobedience isn't a tactic for everyone; everyone is in different stages in their lives, but this is the most important battle I've ever seen in my 37 years. If you care about the future generations of this country, try to take that extra step from what you would normally do, because this is not a drill.
Finally, aside from the obvious, what's your hope for the future in politics?
I hope people turn out to vote in November like their lives depend on it, because they do. From the top of the ticket, down to the local races, change is being made that is necessary for basic justice to survive in our communities. I'm looking forward to what the Mueller investigation finds on our president. Sometimes the arc of justice is long, but it is usually sweet.