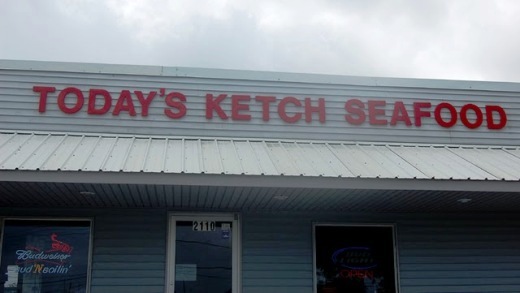 NEW ORLEANS – Statements by local labor leaders to the World that the oil leak in the Gulf of Mexico is far bigger than the 5,000 gallons a day claimed by BP were confirmed by national experts speaking to the press today.
Ian R. McDonald, an oceanographer at Florida State University and one of the nation's leading experts on major oil spills, told The New York Times today that satellite imagery indicates the spill is, at a bare minimum, four or five times bigger than reported.
Those "findings" came on top of other news, however, that has people's blood boiling down here.
One issue raising the anger level is the news that the federal agency supervising oil drilling failed to obey the law when granting permission to drill.
Under the Endangered Species Act and the Marine Mammal Protection Act, the Mineral Management Service is required to get permits to allow drilling where it might harm endangered species or marine mammals.
The National Oceanic and Atmospheric Administration, or NOAA, is partly responsible for protecting endangered species and marine mammals.
It has said on repeated occasions that drilling in the Gulf affects these animals but the mineral agency since January 2009 has approved at least three huge lease sales, 103 seismic blasting projects and 346 drilling plans without getting the permits required under federal law.
Managers at the agency have routinely overruled staff scientists, who are warning about the environmental risks of drilling, according to both current and former agency scientists.
There is also anger aimed at Sen. Lisa Murkowski who has blocked legislation that would make BP pay some of the astronomical damages the oil spill will cause.
Sen. Robert Menendez, D-N.J., has introduced the Big Oil Bailout Prevention Act that would insure BP can't hide behind the $75 million liability cap that the oil industry had previously lobbied and obtained from Congress for damages from oil spills.
The Sierra Club's Carl Pope said, "But Murkowski, once again using the Senate's rules by which a single senator can prevent the majority from legislating in a crisis, blocked consideration of the bill."
Pope derided Murkowski's reasoning that she wants to protect so-called "mom and pop" oil companies that could not afford massive clean-ups.
The real mom and pop businesses all over this state and along the Gulf Coast, meanwhile, are fighting to stay alive.
Jeff Pohlmann has owned a small seafood place and lunch counter in Chalmette, La. for 25 years. He said that even when there are no liability limits, "companies get away with paying out as little as possible. He explained that a ruptured oil tank belonging to Murphy Oil during Katrina damaged homes in the area and "people were forced to settle for very little – they were left with nothing."
Pohlmann said he got no special consideration from Murphy Oil even though "for months we were the only ones who fed the workers they relied upon to rebuild after Katrina."
"Its impossible to calculate the damage from this. How do you calculate a lifetime of lost property and income and damage to the environment that destroys the ability of everyone here to make a living. How do you add in the cost to our children and grandchildren?"
"We exist because the fishermen here are the backbone of the economy. They go down and we all go down. I don't want to get second rate products from elsewhere. The stuff is not going to be as good. I buy my product from my neighbors. This is killing the very people who came back here after Katrina to bring things back up. And what good will it do when my friends, my neighbors, the people who are family to me, can't even afford a fresh fish sandwich?"
Photo: Jeff Pohlmann's restaurant in Chalmette, La., is just one of hundreds of small businesses threatened by Big Oil BP and their political cronies. (Blake Deppe/PW)