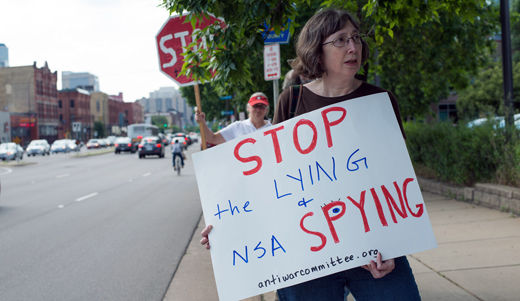 The U.S. has no moral authority to seek the extradition of Edward Snowden while it ignores the long-standing demand of Venezuela for the extradition of convicted terrorist Luis Posada Carriles, said Venezuela's President Nicolas Maduro Thursday in a telecast carried by Telesur TV.
Maduro repeated Venezuela's demand for Posada Carriles' extradition to Venezuela. Posada Carriles escaped from prison in Venezuela while awaiting trial for masterminding the 1976 bombing of a Cuba-bound flight from Caracas. That terrorist act left 73 dead.
Maduro said that Snowden's actions were intended only to report on certain ills afflicting the world today, and called on the international community to protect Snowden's life and liberty.
Maduro stated that Washington has no moral standing whatsoever to seek the extradition of Snowden while it harbors and gives cover to confessed terrorists like Posada Carriles who did so much harm to the people of Venezuela and Latin America. The U.S. government should set an example and stop protecting terrorists operating on its behalf rather than threatening and attacking other states, other peoples and leaders from around the world, he added.
Venezuela and Nicaragua have both offered asylum to Snowden, who has been charged by the U.S. government with espionage and theft of government secrets.
Maduro spoke on his arrival in Venezuela in the early morning hours of Thursday after a visit to Russia and Belarus which included the signing of new bilateral agreements with those two countries.
Photo: Creative Commons 3.0