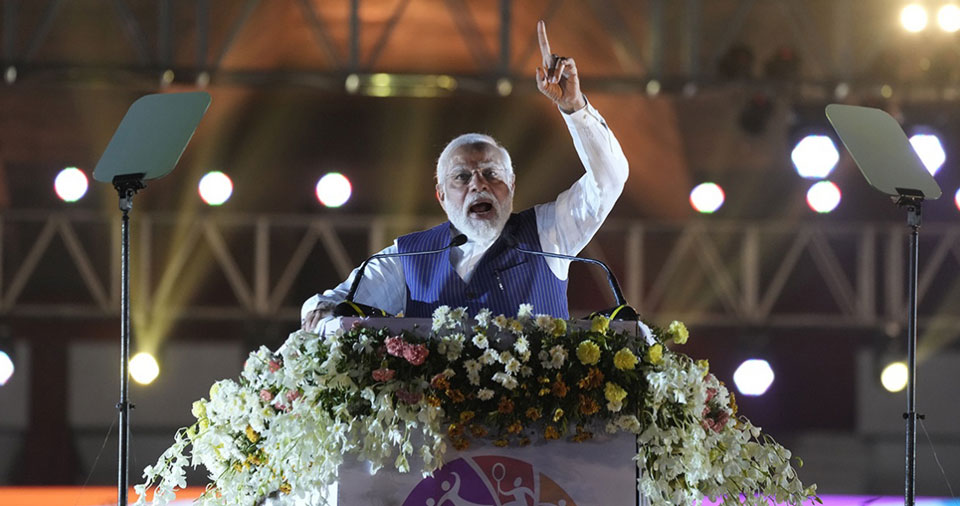 Facebook has been accused of boosting Indian Prime Minister Narendra Modi's Hindu chauvinist Bharatiya Janata Party (BJP) in elections by offering it cheaper advertising deals.
The social media giant charged the BJP a lower rate in nine of 10 elections, according to analysis by transparency watchdogs and press monitoring groups.
This allowed the far-right governing party to reach more voters for less money, giving it an advantage in election campaigns.
The Reporters Collective (TRC), a non-profit media organization, and research project ad.watch studied 536,070 political advertisements placed on Facebook between February 2019 and November 2020.
Data was accessed through the Ad Library Application Programming Interface, Meta Platforms Inc's "transparency" tool that allows access to political advertisement data across its platforms.
It found that Facebook charged the BJP and its candidates 41,844 rupees (£417) to show an ad one million times.
But the main opposition party, the Indian National Congress, its candidates, and affiliated organizations had to pay 53,776 rupees (£536) — nearly 29 percent more — for the same number of views.
Over the period monitored, research found that the BJP and its affiliates spent more than 104.1 million rupees (£1.03m) to place advertisements on Facebook through their official pages.
Congress and its affiliates spent 64.4 million rupees (£642,000).
Using the higher Facebook rate charges, TRC and ad.watch said that the opposition party paid at least 11.7 million rupees (£116,000) more than it would have for the same number of views if it was given the same rate as the BJP.
India's Supreme Court had previously expressed concerns that Facebook's algorithms threatened electoral politics and democracy.
"Election and voting processes, the very foundation of a democratic government, stand threatened by social media manipulation," it said last year.
Facebook had appealed to be exempted from appearing in court on charges that the platform had been used to promote hatred during the 2020 Delhi riots.
Meta, the new name for Facebook Inc, denied charges of political bias.
"We apply our policies uniformly without regard to anyone's political positions or party affiliations," it said in a statement.
The role and lack of accountability of social media and content-sharing platforms have come under closer scrutiny amid accusations of mass censorship during the Russia-Ukraine conflict.
Posts praising the fascist Azov Battalion have appeared on Facebook as well as the social media site temporarily allowing posts calling for the deaths of Russian President Vladimir Putin and Belarusian President Alexander Lukashenko.