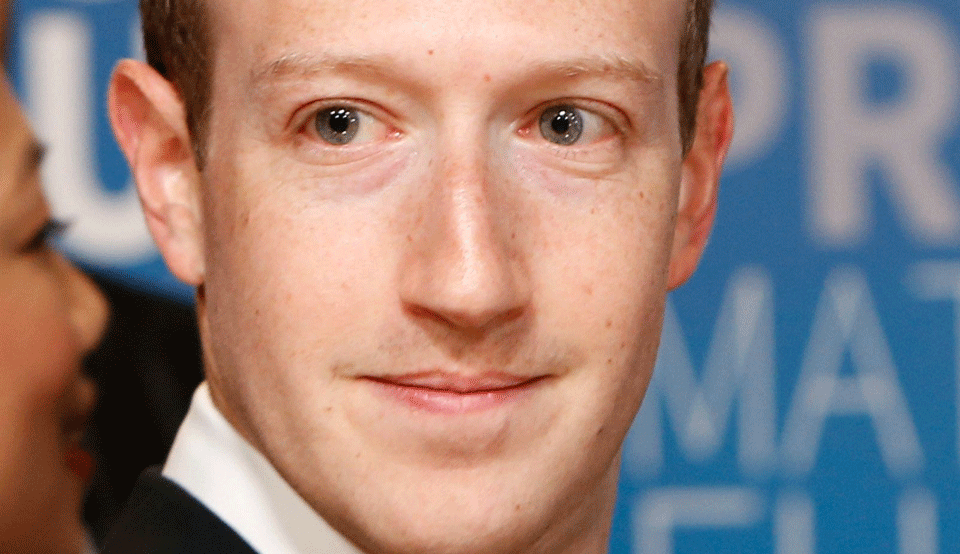 SAN JOSE, Calif.—Facebook has apparently backed down from guidance to firms using its office management app, Facebook Workplace, that they could ban the word "unionize."
The ban was used as an example in an internal company memo telling customers such as Walmart – which is notorious for its hatred of unions and workers' rights – Discovery Communications, Starbucks, and the Singapore government how to use the app.
The Intercept found out about the memo since the app includes Facebook features like its newsfeed, its groups, and its chat. That in turn led the AFL-CIO to demand Facebook back down.
Facebook CEO Mark Zuckerberg reportedly did so…in a statement to GOP President Donald Trump's favorite megaphone, Fox.
Facebook "discussed the 'benefits' of 'content control,'" in its memo, AFL-CIO President Richard Trumka said. "One example given as a topic employers might like to blacklist? The word 'unionize.'"
"Blacklisting is illegal. Employers censoring their employees' speech about unionizing is illegal," said Trumka, a law school graduate.
"Facebook relentlessly presents itself as a champion of free speech, yet here it is marketing itself as a way for corporations to suppress the speech of their employees."
Though Trumka did not say so, Facebook CEO Mark Zuckerberg has caught flak, from his own workers, for refusing to flag – as opposed to censor – incendiary and racist speech from a notable Facebook poster, Trump.
Other platforms, including Twitter, have flagged Trump's posts, but also not censored or removed them. In phone calls with Trump, Zuckerberg has discussed Facebook's attitudes towards postings.
"In the face of the rising collective action against racial and economic injustice, this new tool from Facebook is perhaps unsurprising, but it is also completely unacceptable and illegal," Trumka said.
"The AFL-CIO demands Mark Zuckerberg personally apologize to working people, pull this tool immediately, and conduct a board-level investigation into how this product came into existence in the first place."
Zuckerberg told Fox on June 12 the app is in "early development" and said Facebook should never have used "unionize" as an example of words to censor. He did not announce other actions.