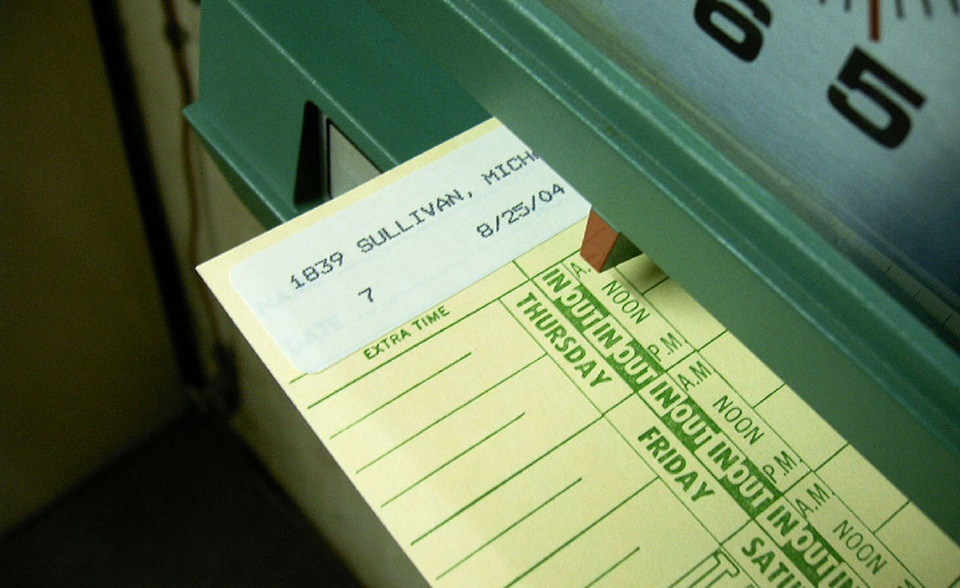 Update: Since the article below was published, the full House of Representatives voted May 2 to pass the bill. Pushed by the GOP leadership in the House, it was rejected by all Democratic representatives as well as six members of the Republican caucus.
WASHINGTON (PAI)—Ignoring strong objections from the AFL-CIO and committee Democrats, the right wing GOP majority on the House Education and the Workforce Committee approved the latest version of a favorite GOP cause, forcing workers into taking comp time – if it ever comes – instead of overtime pay.
The party-line vote on April 25 sent the measure, HR1180, authored by Reps. Martha Roby and Bradley Byrne, both R-Ala., to the full House. It has not been scheduled for a floor vote there, yet.
The Chamber of Commerce lobbied hard for comp time instead of overtime, in a hearing earlier this year. Business claims the legislation would give workers a choice between the two. But in reality, bosses would force workers into taking comp time at the boss' discretion in what Economic Policy Institute Vice President and economist Ross Eisenbrey calls "an interest-free loan from workers to corporations" and "a total fraud".
The National Partnership for Women and Families is urging voters to call their Congressmembers and urge them to oppose the bill, saying "The badly misnamed Working Families Flexibility Act (H.R. 1180/S. 801) would give workers less flexibility, less time and less pay."
AFL-CIO Legislative Director Bill Samuel, in a letter to lawmakers, said the comp time for overtime bill would hurt millions of workers by depriving them of pay they need.
"The Working Families Flexibility Act (HR1180) would weaken overtime protections under the Fair Labor Standards Act (FLSA), reduce take-home pay for millions of workers, and result in longer hours, more unpredictable schedules, and higher day care costs for working parents," Samuel said.
"The FLSA established the 40-hour workweek to allow employees to spend more time away from work. The only incentive to uphold the 40-hour workweek is the requirement that employers pay a time-and-a-half cash premium for overtime.
"HR1180, by contrast, would encourage employers to demand excessive hours by making overtime work cheaper for them. It would allow employers to pay workers nothing at all for overtime work at the time workers perform the work."
Samuel added that the bill would erode the 40-hour workweek, causing longer hours and more unpredictable work schedules and raising the cost of day care.
The GOP legislation "would also reduce take-home pay for millions of workers who are compensated with time off rather than cash. These workers would no longer receive any supplementary income as a result of their overtime work." And comp time means workers would lose "the extra 'bump' to their paycheck on which millions currently rely," Samuel said.
"By making overtime cheaper for employers, the Working Families Flexibility Act would create economic pressures that make it highly unlikely comp time would be truly voluntary. HR1180 would create a cost advantage for businesses that no longer pay cash overtime, and would do nothing to prevent employers from discriminating – in hiring or in the award of overtime hours – against workers who insist on being paid cash overtime."
"This may be flexibility for the employer," writes 9to5 National Executive Director Linda Meric in the HuffPost, "but it would cost the employee extra money for child care, less money in overtime earnings and less time with her family."