SACRAMENTO—Legislation to create a first-in-the-nation Fast Food Sector Council charged with regulating wages, working hours, and conditions affecting over half-a-million California fast food workers passed the state Assembly Jan. 31 and is on its way to the state Senate.
The measure, Assembly Bill 257, the Fast Food Accountability and Standards (FAST) Recovery Act, by Assemblymember Chris Holden, D-Pasadena, would create an 11-member council including representatives of state agencies responsible for public health and labor standards, fast-food franchisors and franchisees, and fast food workers and their advocates. Appointing the council members for four-year terms would be California's governor, speaker of the Assembly, and the Senate Rules Committee. The council would set standards for fast food franchises with 30 or more locations across the country.
Like all measures first introduced in last year's legislative session and carried over into 2022, the bill faced a Jan. 31 deadline to pass the Assembly.
Declaring that as a former small business franchise owner, he knows the difficulties of running a franchise business, Holden told his Assembly colleagues that with the FAST Recovery Act, the state has a chance to lead the country in addressing issues in the fast food industry, including low wages, wage theft, harassment, and unsafe workplace conditions intensified by the COVID pandemic.
"In response to the pandemic," he said, "numerous laws and regulations were created with the intention of protecting food workers from infection, allowing them to rest and recover without fear of losing their livelihoods. Unfortunately, employers have continuously failed to inform their workers of their rights and have even pressured employees to choose between working in unsafe conditions or losing their jobs. In the meantime, workers continue to file complaints and document violations of COVID safety measures, public health laws and labor laws."
Although Holden emphasized that the Fast Food Sector Council's role would be to implement policy and standards the state legislature creates, several assemblymembers, including some Democrats, expressed concerns, saying they believed establishing an appointed council would undermine the legislature's role.
Assemblymember Kelly Seyarto, R-Murrieta, claimed AB 257's provisions making big food franchisers jointly liable with local franchises for violations would discourage the giant corporations from extending franchises in California.
Assemblymember Bill Quirk, D-Hayward, said that while "there is clearly a problem in the fast food industry," he feels better enforcement is needed, rather than a separate set of regulations.
Underscoring the measure's importance to the Black, Latinx, and immigrant workers who make up 80% of the state's fast food workforce, joint author Assemblymember Wendy Carrillo, D-Los Angeles, who was once a McDonald's worker, responded, "I tell you from experience that these workers are some of the hardest working people I have ever worked with … If we are to achieve a California for all, we must find the innovative ways to protect and empower the half-million fast food workers in our state."
The FAST Recovery Act passed the Assembly by a 41-21 majority, largely along party lines.
Labor movement organizers and supporters celebrated the measure's passage. Calling fast food workers "a lesson in courage," SEIU California President Bob Schoonover said in a statement that "despite threats, workplace hazards, retaliation, and profoundly exploitative work conditions, they have emerged as leading voices in the nation for equity and respect at work."
Schoonover said AB 257 "will give this workforce, which is 80% workers of color, a voice in their industry and the ability to change their currently intolerable working conditions. SEIU members are proud to stand with these determined workers and glad the Assembly saw the important role this bill will play in the movement for racial and economic justice."
Said McDonald's worker Josefina Miranda, a leader in the Fight for $15 and a Union, "McDonald's has its billions; we have only our voices and our belief in our own worth, but today we prevailed. I'm proud that by speaking out and sharing our stories of what we face on the job, we were able to move legislators to do what is right. I'm more hopeful than ever we can change our work and our lives."
Health care on hold
Another measure facing the same Jan. 31 deadline, the California Guaranteed Health Care for All Act, or CalCare, did not fare so well.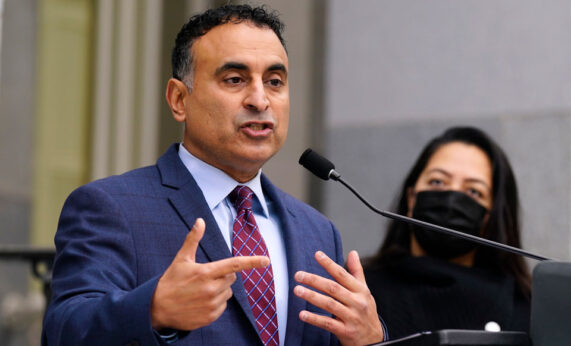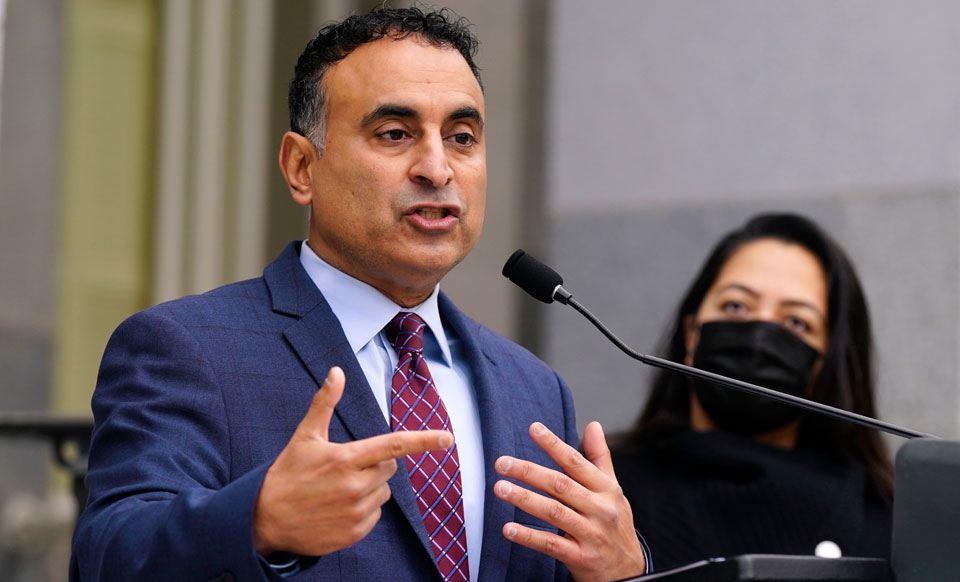 AB 1400 had passed the Assembly's Health and Appropriations Committees, but late in the afternoon, its principal author, Assemblymember Ash Kalra, D-San Jose, said in a statement that he had decided the best course of action was not to put the measure up for a vote because it had become clear there were not the votes needed for its passage.
"Although the bill did not pass the Assembly by today's deadline," Kalra said, "this is only a pause for the single-payer movement; our coalition, including the mighty California Nurses Association, will continue the fight for accessible, affordable, and equitable healthcare for all Californians."
Saying the progress that had been made wouldn't have been possible without the support of Assembly Speaker Anthony Rendon and the bill's 20 co-authors, Kalra declared, "Healthcare is a human right, and CalCare has made clear the just path as an alternative to the inequitable system we have in place today."
If ultimately enacted, CalCare would provide all Californians with access to comprehensive healthcare coverage, including all primary and preventive care, hospital and outpatient services, prescription drugs, dental, vision, audiology, mental health treatment, long-term care services, and more. Californians would not pay premiums, deductibles, co-pays, or other out-of-pocket costs, and could choose their providers without considering network affiliations.
A companion measure to fund CalCare, Assembly Constitutional Amendment 11, would have to pass both Assembly and state Senate with two-thirds supermajorities, and then be approved by voters.
Asked the next day by radio station KPFA's Brian Edwards-Tiekert, host of the morning UpFront program, why he had taken AB 1400 off the Assembly's agenda, Kalra said he and his fellow co-authors had worked hard during the limited time between the bill's passage by the Health Committee and the deadline for passage by the full Assembly. But in the end, he said, they would likely have been at least 10 votes short of the needed majority, and failure would likely have long-term repercussions for the bill and for the single-payer movement.
"I had to try to persuade as many colleagues as possible," he said. "A number of them weren't there yet. But I'm confident that with continued conversation and work on the details of the bill, we can ultimately get them there."
In a statement, the California Nurses Association, which sponsored the legislation, said Kalra's action provided cover "for those who would have been forced to go on the record about where they stand on guaranteed health care for all people in California … Nurses are especially outraged that Kalra chose to just give up on patients across the state … we will keep fighting with our allies in the grassroots movement for CalCare until all people in California can get the care they need, regardless of ability to pay."
Asked by UpFront host Edwards-Tiekert about the value of a losing vote, CNA President Zenei Triunfo-Cortez said the nurses "wanted to see legislators cast their votes in public, so we would know who are for single-payer AB 1400 and who are not. It would have helped us to zero in on who we need to work on."
Triunfo-Cortez said some 3.7 million California voters have said they support single payer healthcare. "We made 70,000 phone calls, reached out to monolingual Spanish speakers, made legislative visits, and passed resolutions in 28 cities, so we were gaining momentum."
"As nurses," she said, we never give up on our patients. We will keep fighting with our allies in the movement, because we know this is the right way and the only way we can provide healthcare as a human right."