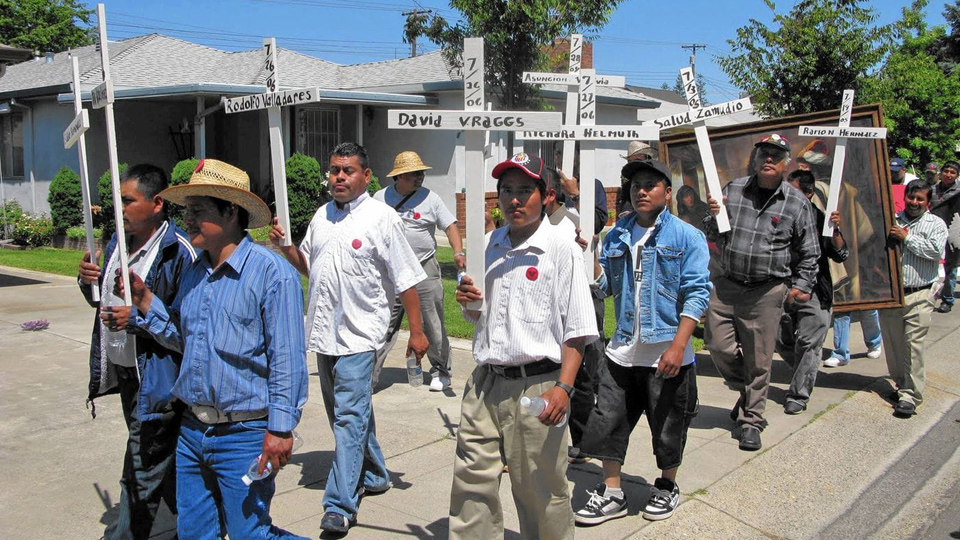 WASHINGTON — More than 5,000 U.S. workers – 14 every day—were fatally injured on the job in 2016, a 7 percent increase from the year before, the Bureau of Labor Statistics reported.
The 5,190 deaths in 2016 were up from 4,836 the year before and the injury rate rose, too, to 3.6 deaths per 100,000 full-time workers, up from 3.4/100,000 in 2015, BLS added.
"For many groups of workers in this country, work is becoming more dangerous and deadly," said Peg Seminario, the AFL-CIO's veteran director of Occupational Safety and Health. The number of dead is the most since 2008 and the highest rate since 2010, she said.
But Seminario also noted there is a big split in the numbers. Where the Occupational Safety and Health Administration (OSHA) concentrates money, staff and inspections, death rates stayed stable or dropped. But growing economic sectors "which receive little attention and oversight," such as health care and food services, saw jumps in death rates on the job.
"The same is true for groups of workers that lack OSHA protection, including state and local government employees and many agriculture workers," she noted.
Though Seminario did not say so, health care, food services and state and local government are all majority-female occupations. And agriculture, especially among farm workers, also has a high female share.
There was a 40 percent rise in fatal occupational injuries in bars and restaurants – again, a majority-female occupation – along with a 20 percent hike among state government workers and a 13 percent increase in local government. The bar and restaurant figures included a 64 percent hike in deaths among food preparers and servers.
Overall, 387 women suffered fatal on-the-job injuries in 2016, 12.5 percent more than the 344 the year before. That's almost double the percentage hike (6.9) for men. On-the-job injuries killed 4,803 men in 2016, up from 4,492 in 2015.
One reason for the increases, Seminario reiterated, is OSHA lacks enough inspectors to really do its job:
"Federal OSHA now has fewer than 800 inspectors and can inspect workplaces on average only once every 159 years. OSHA's budget has declined since 2010 and been frozen for years. House Republicans are now seeking big cuts for 2018. Fewer resources and less oversight will mean more injuries and workplace deaths. Workers need more safety and health protection, not less."
As usual, transportation and construction accounted for a large share of the on-the-job fatal injuries, and both sectors saw increases in 2016. Transportation accidents took 40 percent (2,083) of all workers fatally injured in 2016, including 1,388 among transportation workers.
And 991 construction workers and supervisors died from on the job injuries, up 54 (5.8 percent) from the year before. Most (849) fell to their deaths last year. That was up 6 percent from 2015, and deaths from falls rose by 25 percent from 2011-16, BLS said.