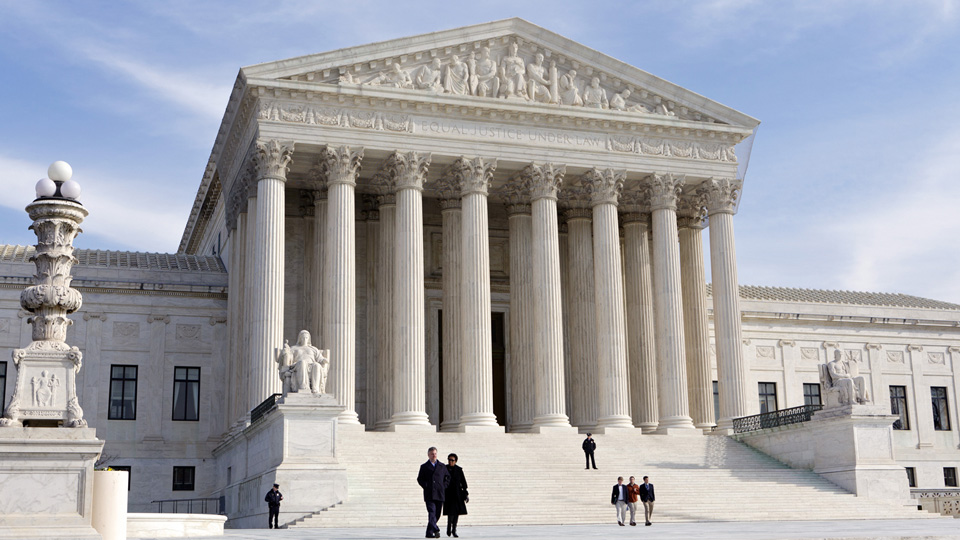 In a unanimous ruling, three judges of the 9th US Circuit Court of Appeals rejected the Trump administration's limited scope of who is allowed into the country under the travel ban executive order Thursday, September 7. The court ruled that grandparents, cousins and similarly close relations of people in the US should not be stopped from entering.
The court also ruled that refugees accepted by a resettlement agency should not be banned, effectively upholding the travel ban ruling by federal judge Derrick Watson of Honolulu, Hawaii, who found the administration's definition of "close relative" and "bona fide relationship" too strict.
"The Government does not meaningfully argue how grandparents, grandchildren, brothers-in-law, sisters-in-law, aunts, uncles, nieces, nephews, and cousins of persons in the United States can be considered to have "no connection" to or "lack any bona fide relationship" with persons in the United States. Nor does the Government explain how its proposed scope of exclusion would avoid the infliction of concrete hardships on such individuals' family members in the United States," the ruling says.
"Stated simply, the Government does not offer a persuasive explanation for why a mother-in-law is clearly a bona fide relationship, in the Supreme Court's prior reasoning, but a grandparent, grandchild, aunt, uncle, niece, nephew, or cousin is not."
The US Supreme Court allowed Trump's 90-day travel ban ton individuals from Iran, Libya, Somalia, Sudan, Syria, and Yemen pending arguments scheduled for October back in June. But said that it should not apply to travelers who have a "bona fide relationship"  with people or entities in the US.
Attorneys for the administration and state of Hawaii, who challenged the March 6 travel ban order, argued the case last week in Seattle, Washington.