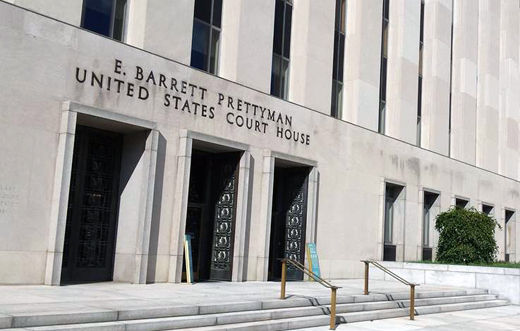 WASHINGTON (PAI) – Federal workers racked up a win on employment discrimination when the D.C. Circuit Court of Appeals – often called the nation's second-most-powerful court – threw out the Commerce Department's attempt to limit workers' rights to file such discrimination cases.
In a case that began in 1995, Commerce Department workers Janet Howard and Joyce Megginson sued for pay discrimination against them because they were African-Americans.
The case bounced around the courts for years, under both Democratic and Republican administrations, with arguments over whether it should be a class-action suit on behalf of all Commerce workers or not.
Finally, the two women decided to go ahead on their own, but a lower federal court accepted the latest administration argument. Commerce secretary Penny Pritzker, a wealthy former Chicago hotel magnate, contended the six-year statute of limitations on civil rights complaints outside the federal government should apply to federal workers, too.
The appeals court judges found that Congress had explicitly said that's not correct.
"In a novel attempt to reconfigure Congress's statutory scheme more than 40 years after its enactment, the Commerce Department would impose (the) six-year statute of limitations, regardless of the status of the administrative proceedings" which workers first must follow in employment discrimination cases, the 3-judge panel said.
"Applying that time limit to truncate Title VII (of the Civil Rights Act)'s more lenient limitations period irreconcilably conflicts with Congress's comprehensive scheme.
"Federal employees who, as here, have pursued administrative relief and, six years after their claim first accrued, had an administrative class action provisionally certified and remanded for further consideration would either have to abandon that process or surrender the right to file suit following final administrative action. That is not part of Congress's scheme and incorporating it would strike a different balance of interests than was chosen by Congress.
"Accordingly, because the judicial role is to enforce the congressionally determined balance," the statute of limitations "does not apply to Title VII civil actions brought by federal employees, and we reverse the dismissal of appellants' complaint and remand the case to the district court" for trial, the panel added.
File photo