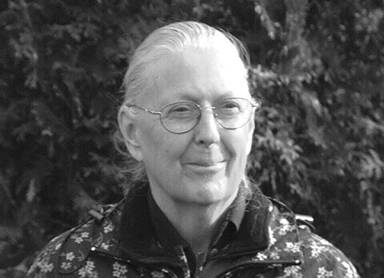 NEW YORK – At a national meeting this summer here, social theorist Dorothy E. Smith was awarded the Lifetime Achievement Award by the Section on Marxist Sociology of the American Sociological Association. Smith is widely acknowledged as a major feminist thinker, perhaps best known for her development of the concept of "standpoint theory." Recognizing that knowledge and understanding are embedded in social structures, standpoint theory begins in a Marxist rejection of liberal claims of "objective" social research, and instead calls on social scientists to begin inquiry in social structures and processes with the standpoint of the marginalized.
Unfortunately Professor Smith, aged 87, was unable to travel to the event. Her praises were sung at the reception by Roslyn Wallach Bologh, professor of Sociology at the College of Staten Island and CUNY Graduate School, who presented the award. Bologh said that Smith's commitment to Marx was profound and lifelong. Both Smith's first book, published in 1977, called Feminism and Marxism: A Place to Begin, A Way to Go and her most recent work, an article entitled "Ideology, Science, and Social Relations: A Reinterpretation of Marx's Epistemology," deal with Marxist theory of knowledge – epistemology – and reclaim its power to make sense of the world.
Bologh recounted the many accomplishments of Smith's lifetime, including her book The Everyday World as Problematic, which Bologh said "single-handedly reshaped the social sciences," seven other widely read volumes, and numerous prestigious awards in sociology and anthropology both in her native Canada and internationally.
Bologh closed by saying, "To Dorothy Smith, thank you. Thank you for work that has enriched and benefited so many people, work that has enriched and transformed the social sciences, and work that continues to jolt social science forward in exciting new and progressive ways."
Photo: Dorothy E. Smith. Via Syracuse University