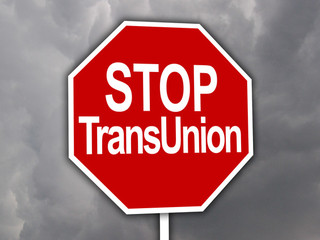 Got debt? Beware! Your employer may fire you for it.
That's what happened to Latoya Horton at Bain & Co., according to a widely circulated petition at change.org.
Horton said she took out student loans – like millions of other Americans – to get an accounting degree. She got a temporary job with Bain & Co., and they offered her a permanent one after six months.
Just weeks after starting the permanent position, the corporation fired her. Why? Because her debt-to-credit ratio was too high!
Horton said she learned that 60% of employers now check credit reports, which typically include student debts.
"How are you supposed to pay off your student debts if you can't get (or keep) a job BECAUSE of your debts? And what do my student debts have to do with my ability to do a job well anyway?" Horton said.
A logical question, many would say.
The petition calls on TransUnion discontinue its sale of employment credit reports. The change.org-based campaign gives four reasons for why it should end: Debt-to-credit ratio and job performance are not related, and there is no evidence debt equals fraud risk; it becomes a "Catch-22" for individuals who need work in order to pay their bills; credit reports are notoriously inaccurate; and racial discrimination is embedded in such practices.
In 2010, the Defense Finance and Accounting Service fired dozens of employees because of their credit score. DFAS processes paychecks for the country's military personnel.
When Ohio's congressional Reps. Dennis Kucinich and Marcia Fudge found out, they began an inquiry.
"If you don't have good credit, you don't have a job, and to me that's unconscionable," Kucinich said. "What's next, debtors prisons?"
Plus, Kucinich said, "Eighty-five percent of the employees suspended or terminated are African American."
Following the congressional inquiry, the DFAS announced it would temporarily shelve a policy, which suspended or terminated DFAS employees who posted low credit scores.
TransUnion reportedly keeps credit histories on 500 million consumers and businesses, and has been aggressive in fighting any state legislative attempts to restrict the practice of selling employment credit reports.
According to Bloomberg, TransUnion also has been "criticized by civil rights groups and the AFL-CIO," who say that credit checks by employers discriminate against Black, Latino and unemployed applicants.
Horton is not alone in owing on student loans. U.S. student loan debt is estimated at $1 trillion, surpassing credit card and auto-loan debt. Just over 14.5 million people under the age of 30 owe $294.93 billion with a growing number of Americans over the age of 50 – 6.3 million – owing $134 billion.
Ironically, Penny Pritzker is the chair of TransUnion and sits on President Barack Obama's Jobs and Competitiveness Council, which advises the President on putting Americans back to work. (Pritzker is also notorious among hotel workers for the relentless attacks on housekeepers and other unionized workers at the Pritzker-owned Hyatt.)
Horton calls on Pritzker to end the "abusive practice" before TransUnion is sold to Goldman Sachs and private equity company Advent.
TransUnion communications director has not yet returned the call for comment on whether the company would end its policy.
Image: Change.org