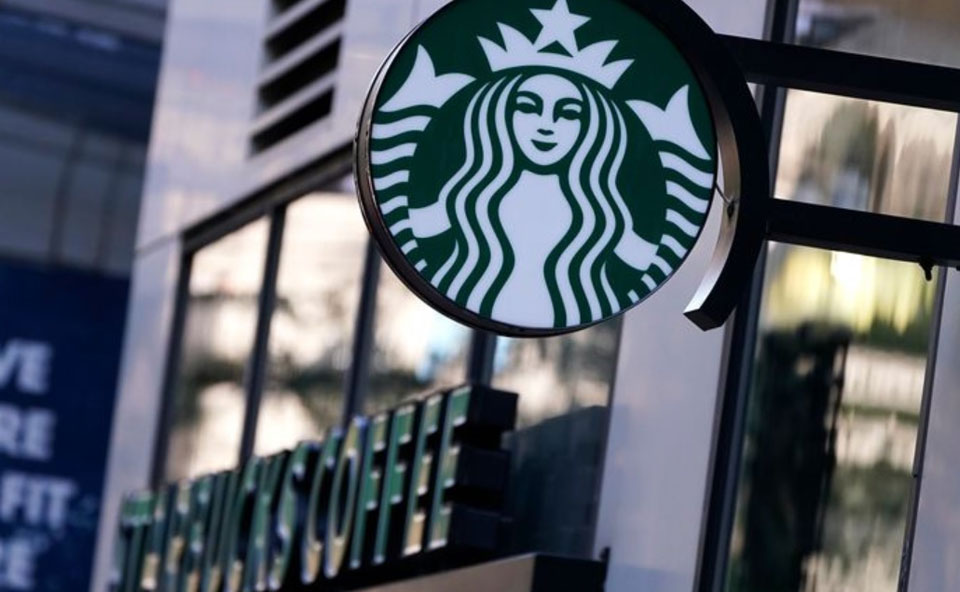 BUFFALO —First it was—and still is—Amazon in Alabama. Now it's Starbucks in Buffalo.
Welcome to the era of large, low-paying firms being targets of organizing, by fed-up workers themselves, with unions coming in to aid them.
In the Starbucks case, baristas and other workers at Starbucks stores in the metro Buffalo area are voting by mail on whether to unionize with Starbucks Workers United, which itself is part Workers United, a Service Employees sector. Ballots will be counted Dec. 9.
The campaign originally included six stores, but after organizing really took off, Starbucks abruptly closed the two largest and most pro-union. It transferred many of the workers in the two closed stores to a third, doubling the number of employees there from 21 to 46, the Guardian reported.  Such abrupt changes are a common employer tactic.
All that, and more, didn't stop the mail-in vote. Starbucks tried to delay the mailing of the ballots, too, but the National Labor Relations Board turned that demand down on Nov. 12.
If Workers United wins, it would be a breakthrough in the nationwide retail chain, which projects an image of happy baristas. But when push comes to shove, and workers discover what toiling at Starbucks is really like, they try to unionize—and Starbucks, like any other employer of exploited low-paid fast-food and retail workers, viciously strikes back.
In this case, NLRB records show that when documents are sent to the two sides and their lawyers, Starbucks had hired the notorious union-buster Littler Mendelson. The documents don't say how much Starbucks is paying.
But Littler identifies itself as "the largest corporate law firm in the U.S." in various legal publications.
The campaign against unionizing the baristas has ranged from the store closures—which prompted Starbucks Workers United to file unfair labor practice complaints with the NLRB's Buffalo regional office on Nov. 4—to having former Starbucks CEO Howie Schultz fly in to lecture the workers during a mandatory "captive audience" meeting.
Occasionally, according to both The Guardian and Motherboard, the captive audience meetings, especially on Sundays, have seen five or six management and HR personnel surrounding and hammering at one worker. Other times, the bosses and HR people lean over toiling workers' shoulders, to intimidate them.
Starbucks also responded with "improvements," such as new machinery, to complaints about lousy working conditions and even $10 gift cards to customers, hoping they'd influence the baristas to vote no.
At one point, to show he was a "regular Joe," a Starbucks exec finished his anti-union spiel, then took off his suit coat, rolled off his sleeves and proceeded to wash dirty dishes, one worker said. Starbucks, of course, complements its anti-union campaign with the usual schmaltzy memo saying its door is always open, Motherboard reported.
On Dec. 9, the baristas—and Starbucks—will find out if schmaltz, Schultz and intimidation or desire for better working conditions and decent pay won.