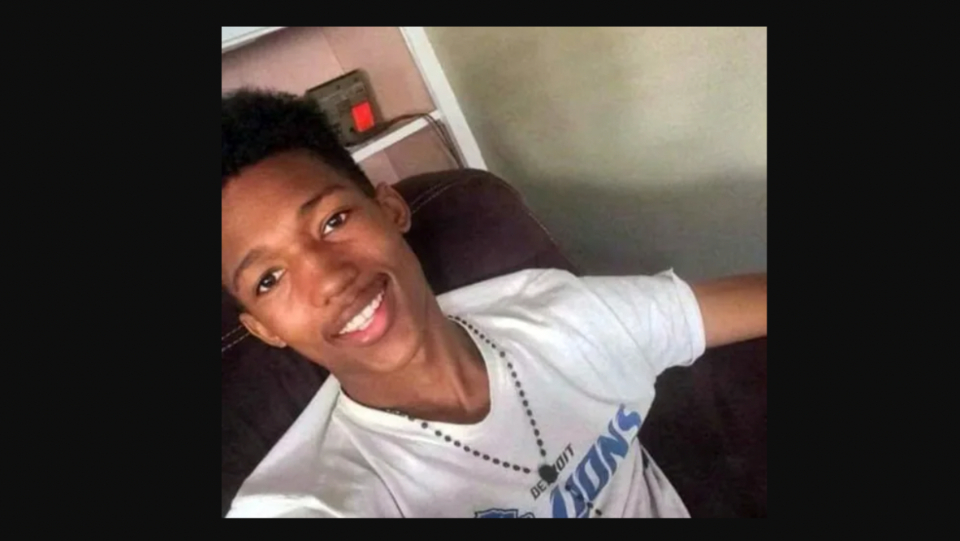 DETROIT—Porter Burks was a 20-year-old Black man with schizophrenia in Detroit, and it's difficult to fit many more comorbidities than that into a sentence. Some of these identifiers on their own would not suggest an early death, but a few certainly entail more danger than others. When taken together, they add up to 38 fired rounds from Detroit police officers during a mental health crisis.
Porter Burks did not stand a chance, not with a fledgling healthcare system, not in a city with a police department that has a bloated budget, not in as a young Black man in America today, not with police officers roaming around who cannot stop murdering people who look just like him.
Old—although they are still relatively recent—arguments of "needing more training for officers" or "police officers are human and humans make errors" clearly do not take into account just how many 38 fired shots is but also ignore the fact that it is precisely this training that has led to officers murdering people with just one fired round during traffic stops and so-called wellness checks.
Similar cases to what happened to Porter Burks have been occurring across the country at a continuously increasing rate. From Fargo, N.D., to Denver to Malvern, Penn., to Bel Air, Md., the list goes on, and these are just cases from last month.
It would be an understatement to say these stories are becoming common. It would be far more accurate to say that we have yet to come to terms with what conversations and costs are required to consider mental health—actual mental care.
This is not the first time it's happened in Detroit, either. Michael Moza and Darrien Walker were both shot by Detroit police back in 2020 after a high-speed chase and an attack on officers, respectively. In 2021, an unnamed man was shot by police after stabbing himself and an officer. Not everyone is shot down by police though. Back in August, officers were able to arrest Dontae Smith, a 19-year-old who went on a shooting spree, without incident. A woman barricaded herself in her home with multiple weapons only a couple of weeks ago, but police were able to de-escalate the situation "peacefully."
The Detroit Police Department has been talking about including behaviorists and mental health professionals on calls and ride-alongs since 2020, but this is clearly not enough to reduce violence. Much more is needed.
First, the discussion on mental health needs to be grounded in what is still not fully destigmatized: Mental illness. Our conversations revolve around topics of self-care more than they do around the harsh realities of when self-care isn't enough; not to mention the fact that self-care is the ideological root of the wellness industry—a market that nets $4.5 trillion a year—which also has its own racist and sexist demons yet-to-be exorcized.
For example, why is it easier to talk about stress and anxiety (even at work) but still shameful to discuss suicidal ideation, psychosis, or even burnout? Why is it that we applaud celebrities and athletes who can openly talk about their struggles with depression and anxiety, even the psychotropic drugs they take; yet, a celebrity with an eating disorder or addiction is still a spectacle for us to poke fun at? Why is a police murder victim's mental illness more important than discussing the mental health of the people pulling the trigger 38 times?
The worst thing we can do is see this mental health crisis as some sort of external threat—as something alien to us or unlikely and rare. As rates of major depression, burnout, and suicide (and, just as importantly, suicidal ideation) continue to rise unhindered, we are all susceptible to this crisis, whether we think we're on the outside of it or at a safe distance from it.
Second, Detroit is in need of an alternative to calling the police when such mental health crises occur. Many other cities have explored and tested new approaches. Some examples include Durham, N.C.'s HEART program, which sends mental health professionals on wellness checks; Eugene, Ore.'s CAHOOTS, which is staffed with crisis workers and medics by the non-profit White Bird Clinic and gets dispatched through the city's police-fire-ambulance call center; the Portland Street Response, which dispatches unarmed first responders to mental care calls; and Denver's STAR program which also dispatches mental health professionals and is already seeing a significant decrease in crime.
Although working for a non-profit doesn't always ensure competitive salaries and thus fully staffed teams, many of these programs are publicly funded and come with municipal benefits packages.
Detroit needs to begin considering what such alternatives would look like in the city, and the Portland Street Response and Denver's STAR programs are great models for drafting up a pilot program. Using a "hot spot" strategy to federally prosecute criminals, increasing police presence (as well as ensuring paid overtime) in order to curb gun violence, and renewing surveillance contracts like Shotspotter are expensive strategies which struggle to prove their own effectiveness.
Although some of the mental health emergency programs mentioned above have already proven that they're working well, it's important to be patient with them. Considering that many (political) opportunists see these programs as acquiescing to "Defund/Abolish the Police" movements, any slight faltering or perceived failure will be quickly used to forestall efforts to expand, let alone keep, such them going.
The fragile nature of such initiatives, admittedly, can make them feel like another political gambit not worth getting emotionally invested in; however, the fight will be worth it if the main takeaways are reimagining the future of policing and addressing mental care in a communal sense.
After conducting an investigation into Porter Burks' past, Detroit Police Director of Professional Standards and Constitutional Policing Christopher Graveline stated that it was, "unfortunately, a system that has failed Mr. Burks on several different occasions over the last several years." Although this sounds like a deferral or displacement of blame, at the core of such a concession is the system addressing itself and admitting its own failure. Something new is needed.