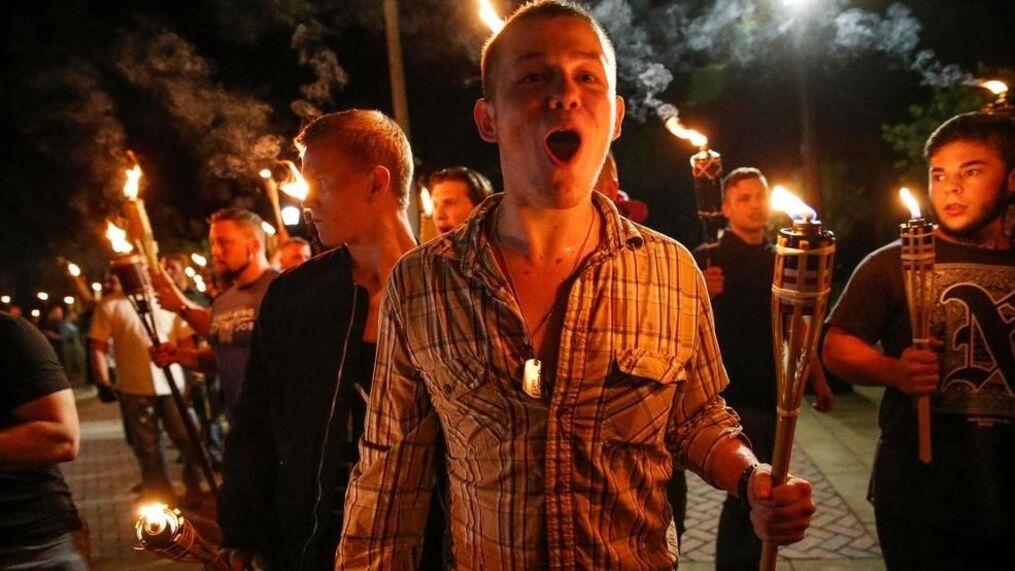 CHARLOTTESVILLE, Va.—On August 11 and 12, 2017, white supremacist terror transformed Charlottesville from a quiet college town, whose rowdiest events were college basketball games, to a horrific scene reminiscent of the early 1900s.
Neo-Nazis were in town for the Unite the Right (UTR) rally protesting the removal of a statue of Confederate traitor Robert E. Lee. On Aug. 11, they gathered unannounced at the University of Virginia campus with tiki torches chanting Nazi and white supremacist slogans.
"They marched to a synagogue and surrounded it, carrying semi-automatic weapons and chanting 'Sieg Heil.' Online chats revealed threats about 'torching those Jewish monsters,'" Amy Spitalnick, executive director of Integrity First for America (IFA), told a Zoom conference on Oct. 21.
On Oct. 11, 2017, Charlottesville residents affected by the attack filed suit against UTR organizers and groups for conspiring and causing the violence on Aug. 11 and 12. IFA represents the plaintiffs, and opening statements in the Sines v. Kessler trial were heard on Oct. 28.
"[This all] culminated in the car attack that killed Heather Heyer and injured so many others including many of our plaintiffs," said Spitalnick. "It was a meticulously planned conspiracy to attack people," fueled by racism, anti-Semitism, and other forms of hate. "We already have this established as fact against two key defendants," she said.
"White Nationalists said this was the single most successful day in their history because there was a certain measure of success in the way they were not rebuked," said Rabbi Sharon Brous, who co-hosted the IFA Zoom event. Few UTR participants have faced criminal charges, and this civil case aims to bring them to justice.
A conspiracy is an agreement between two or more people to commit an illegal act, along with an intent to achieve the agreement's goal. Most U.S. jurisdictions also require evidence of an overt act toward furthering the plot.
The IFA is using the Ku Klux Klan Act of 1871 as the basis of their suit. The Act was initially intended to prosecute those interfering with government, obstructing justice, or depriving rights to equal protection under the law. The Sines v. Kessler lawsuit states that the defendants conspired to violate the plaintiff's civil rights through violence and intimidation before UTR. Plaintiffs are also seeking damages for psychological and physical trauma from the violence and car attack that injured many and killed Heyer.
"First and foremost, this case is about justice for our plaintiffs and accountability for the defendants. This case is the only attempt to take on the leadership of that conspiracy and hold them accountable," said Spitalnick.
Using litigation and judgments to bankrupt, disrupt, and dismantle similar organizations and their leaders have a long history. Most famously, in 1984, an Alabama jury awarded damages to the family of Michael Donald, who was murdered by KKK members. The penalty bankrupted the KKK. And Charlottesville defendants, including Richard Spencer, have admitted the case is financially crippling them, and they avoided coming back to Charlottesville in 2018 because 'they didn't want to be sued again.'
For residents, the August 2017 events are very much alive. The Lee statue stood about a three-minute walk from the spot where a white supremacist rammed Heyer and other UTR counter-protesters with his car. Charlottesville finally removed the statue on July 10 even though the city council had voted to take it down on Feb. 6, 2017. Virginia removed a giant Lee statue on Sept. 8 in Richmond, the state capital, 130 years after its installation.
Since the white supremacist rally, journalist and local activist Molly Conger has independently reported on everything from protests to city council meetings on Twitter (@socialistdogmom). C-VILLE Weekly removed one of her columns in 2019 that exposed a Charlottesville Police Department officer who posed with a white supremacist at UTR.
Conger has gained notoriety for her knowledge of UTR. Right-wing media pundits defending the violence at UTR by blaming "Antifa" have targeted Conger and other activists, journalists, and residents. The white supremacist's defense team is using the same tactic. "Right-wing rallies only turn violent when leftists attack," Christopher Cantwell told the court.
Attorneys asked potential jurors their opinions of Antifa, the Black Lives Matter movement, racism, and discrimination. Presiding Judge Norman K. Moon allowed jurors who stated they were "anti-Antifa," to be selected, ignoring protests from plaintiffs. Defense lawyers object to defendants being referred to as racists or fascists "until it has been proven in court."
Apparently, the ideal jurist is a person who can remain objective while hearing evidence the defendants conspired to violate the plaintiff's civil rights through violence while acknowledging the defendants are self-proclaimed white supremacists, anti-Semites, neo-Nazis, and neo-Confederates.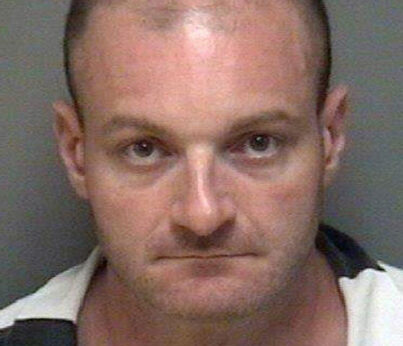 On Oct. 25, plaintiffs filed a motion to sever Cantwell, commonly known as "The Crying Nazi," after a video surfaced of him crying over the news a warrant was out for his arrest. Despite being currently imprisoned in a Communications Management Unit (a lockup usually reserved for terrorists) for felony extortion, Cantwell opted to represent himself. He has a history of violent outbursts and feuding with other white supremacists.
Infighting among defendants surfaced after several requested Judge Moon instruct the jury that one defendant, Jason Kessler, was responsible for obtaining the permit for UTR. Observers see the request as an effort to prove Kessler was the main organizer of UTR and, therefore, responsible for the violence and death. The other defendants are trying to separate themselves from Kessler, much like they did after his infamous tweet celebrating the death of Heyer in 2017, boasting it was "payback time." However, expert witness testimony from the IFA could still link them all to the conspiracy.
For more information surrounding the case, check out the Integrity First for America webpage. Readers can find the entire court proceedings here, and daily updates are posted on Twitter by Molly Conger.