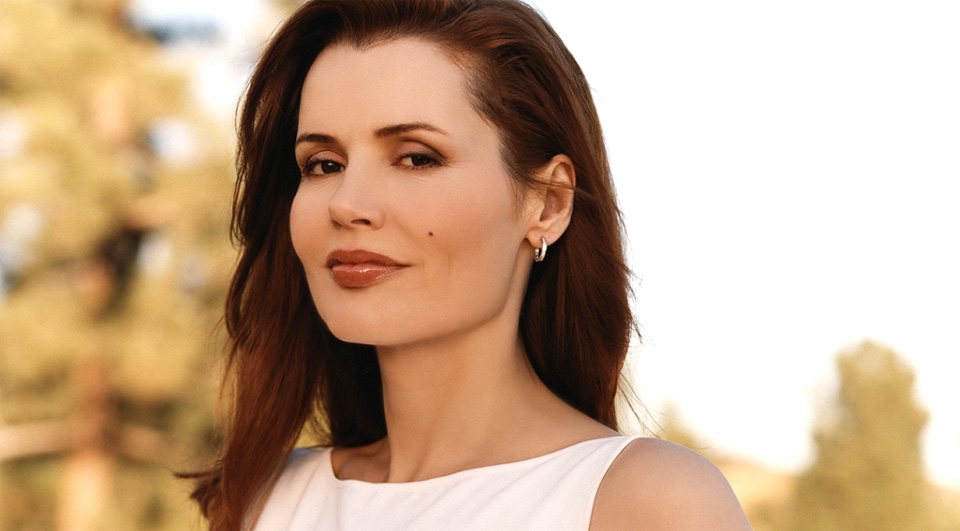 The recent revelations of unchecked sexual assault and harassment by powerful men in Hollywood, such as Harvey Weinstein and Kevin Spacey, has revealed the uneven power dynamic between men and women in the entertainment industry—something that women in the field have of course known about forever.
Studies have regularly shown that cultural products—from film and television to music and more—continue to have a gender problem when it comes to showcasing women in meaningful roles, where they are seen as fully developed human beings. Not to mention the fact that there remains a severe lack of women behind the camera—making decisions on programing, hiring, and what stories are told.
The organization Women in Entertainment (WIE) hosted a conference recently to discuss the road forward for elevating women's leadership, using storytelling to impact social change, and how to empower the next generation of women creatives. Keynote speaker, and Academy-award winning actress, Geena Davis highlighted new technology that is aiming to combat gender discrimination in a way that goes beyond just depending on goodwill.
Women in Entertainment was launched in 2015 with the goal, according to the organization's website, of bringing together forward-thinkers from all areas of the entertainment industry to explore a variety of topics that impact women. The programming is designed to spark a broad and transparent dialogue that focuses on current and emerging topics with analysis and depth. This year's program marked the third annual summit of the organization with well known women entertainers, CEOs, directors and writers as featured speakers and panelists. Geena Davis kicked off the summit discussing the statistics around women's representation and the technology being used to create change.
"A lot has changed since the last time we met," Davis said in her opening to the audience, clearly referencing the current political climate in the country and the continued onslaught of sexual harassment revelations coming out of Hollywood. The longtime actress is the founder of the Geena Davis Institute on Gender in Media, which is the first research-based organization working within the media and entertainment industry to influence content creators, marketers, and audiences about the importance of "eliminating unconditional bias, highlighting gender balance, and challenging stereotypes."
Davis highlighted her institute's findings that films with female leads in 2015 made considerably more on average than films with male leads–$89,941,176 for female leads compared to $75,738,095 for male leads. Films led by women grossed 15.8 percent more on average than films led by men. "Our findings debunk the idea that female leads are not bankable. Films with female leads actually earned more money than films with male leads," Davis pointed out. "Yet," she went on, "we are still not seeing or hearing women on screen as much as men."
Davis connected this continued disparity to the need for concrete measuring tools capable of pointing out the results of unconscious bias when it comes to putting men higher than women. Highlighting the creation of her institute's latest technology—the GD-IQ, which stands for the Geena Davis Inclusion Quotient—Davis explained the power of the technology.
Noting some of the findings of the measure, which was developed in partnership with USC-Viterbi and Google, Davis explained, "The GD-IQ reveals that even when female characters are included, male characters receive significantly more screen time and more speaking time. In 2015, male characters received about two times the amount of screen time as female characters (28.5 percent compared to 16.0 percent). Male characters also speak two times as often as female characters (28.4 percent compared to 15.4 percent)." She noted that the data indicates that solving gender inequity in film goes beyond simply adding more female characters. "When they are present, female characters in film are seen and heard far less often than male characters," she said.
Referencing the avalanche of sexual assault and harassment cases in Hollywood at the moment, Davis highlighted the hyper-sexualization of women in film. "We have found that women are three times more likely to be shown in revealing or sexualized moments than their male counterparts," the actress noted. "61 percent of teen girls in family films are shown in revealing clothing. Women are also two times more likely to experience sexual harassment or gender slurs in family movies than male counterparts. Male characters are far more likely to be the ones enacting sexual harassment, while women are far more likely to be the target [on screen]."
"The GD-IQ is a tool that gives us the power to uncover unconscious gender bias with depth that has never been possible before. The tool has some of the most advanced software in face and audio recognition that cannot be seen by the human eye. Our hope is that we can use this technology to push the boundaries of how we identify the representation imbalance in media. Media that is more representative of our society not only fosters a more inclusive industry, but by increasing the number and diversity of female leaders and role models on screen, content creators are affecting the ambitions and career aspirations of young girls and young women everywhere. If she can see it, she can be it."
The actress also pointed out that when digging deeper, and highlighting the intersectionality of race and sexual orientation, the disparity grows. "Women representation is 70 percent white women. LGBTQ is 1.4 percent in films," Davis remarked. She noted that those considered other-abled (part of the disability community) are missing almost completely.
When it comes to working behind the scenes, Davis explained that the percentages still reveal a male-dominated industry. "Writers are 68 percent men, directors are 92 percent men, and producers are 84 percent men… Film and television need to catch up with the real world."
She explained that the representation of women in media goes beyond the silver screen. Referencing the "CSI effect," Davis expressed, "Media images have the power to enact change almost immediately. We create the future through what we see. From political offices, to STEM [science, technology, engineering, and math] fields…show more women doing it on screen."  The "CSI effect" is a term connecting the increase in the percentage of women's enrollment into accredited forensic science programs in the United States in the mid 2000s in line with the emergence of popular television shows that had women in leading scientific roles and as female forensic investigators. These shows included CSI, CSI Miami, Bones, and Crossing Jordan. The theory goes that more women enrolled in these programs having grown up seeing women represented in those fields on television.
"We can address unconscious bias from the beginning," Davis reasoned. "Children are engaging with media up to seven hours a day, and consuming massive amounts of unconscious bias in the programming they're consuming," she noted. "The default in the industry is always male, but it doesn't have to be. Media can be the cure for the problem it's helped to create."
Madeline Di Nonno, president of the Davis Institute, expanded further on the GD-IQ during the "Technology and Hollywood" panel at the summit. The panel explored the integration of science, technology, and math across different entertainment verticals. Nonno, when speaking about the importance of GD-IQ, said, "We report our findings, but it's also about giving it [the findings] back to content creators. To show them what we find from the inception of the script all the way to the production process. If we can give the power back, we can empower them to aim for systemic change."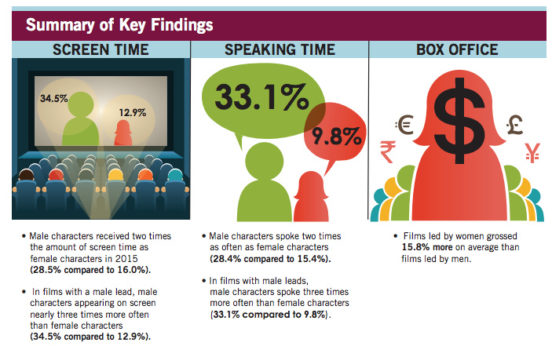 In closing, Davis stressed that direct action needs to be applied. "We can create the future through what people see now in the present. If we saw more women in political office on screen it would be easier for women to obtain political office in real life. Right now it's showing us [women] as second class citizens, as not as interesting or smart, and not as many. But we can turn all of that around. Let art lead the way in creating diverse and intersectional content, then the real world will be inspired by that. We have to create policies to address it. We can't just expect change because of the goodwill of others."