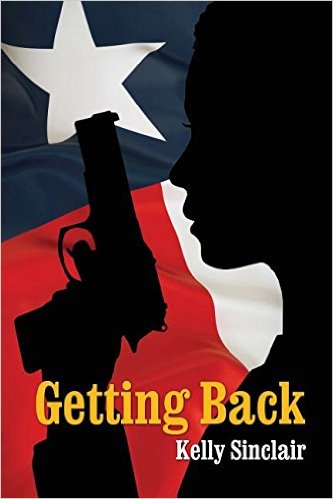 There's romance, suspense, even a little humor, but what drives Kelly Sinclair's new novel Getting Back is straight out revenge.
Who among us hasn't fantasized about getting back at the bullies whose reigns of terror marred our childhoods?
Nichole Wilson, a hip young professional who seems to have it all together pulls up stakes in Houston to return to a small town in Texas that was the scene of horrific and deadly bullying that tore her family apart and ended with the death of her father and brother. One by one, three other women, Nichole's sister Andi and Nichole's and Andi's lovers are drawn in by Nichole's determination to wreak justice.
Sinclair is a frequent contributor to People's World and whether she's analyzing the latest political developments or spinning a tale her sensibility to the contradictions and culture of small town Texas adds depth to her writing.
Getting Back is fast reading and slim enough (142 pages) to consume in an all nighter. That's what I did. By morning as I turned the last page I was left wondering: why wasn't the justice carried out as satisfyingly as the reader longed for? Was it because the bully didn't suffer enough, or because perhaps, the reader doubted whether after all they had seen and done, the victims would really be able to move on? Maybe that's the point.
Sinclair dedicates her book "to those who have been bullied, whether the blows arrived by fists or with words. May you find strength and the healing you deserve." The healing and strength the victimized sisters in this story find comes from love and solidarity. The revenge feels almost like an afterthought.